Smartarchivo - Digital Documentation in Nuclear Medicine and Radiochemistry
In his presentation Chroma Experience Founder and CEO Martin Brecht-Precht walks us through the project "Smartarchivo – digital documentation in nuclear medicine and radiochemistry" – awarded a "Special Mention" in the Concept category in the 2021 UX Design Awards.
Winner of the "UX Design Award | Special Mention" 2021
Smartarchivo is used by rapp-iso GmbH to digitalize documentation and administration processes in nuclear medicine. The testing of utilized instruments is carried out using a radioactive test source. Smartarchivo analyses and evaluates the measured values and replaces error-prone analogue processes. The values are compared with applicable radiation protection guidelines, industry standards and legal requirements so reports can be generated for supervisory authorities and medical bodies.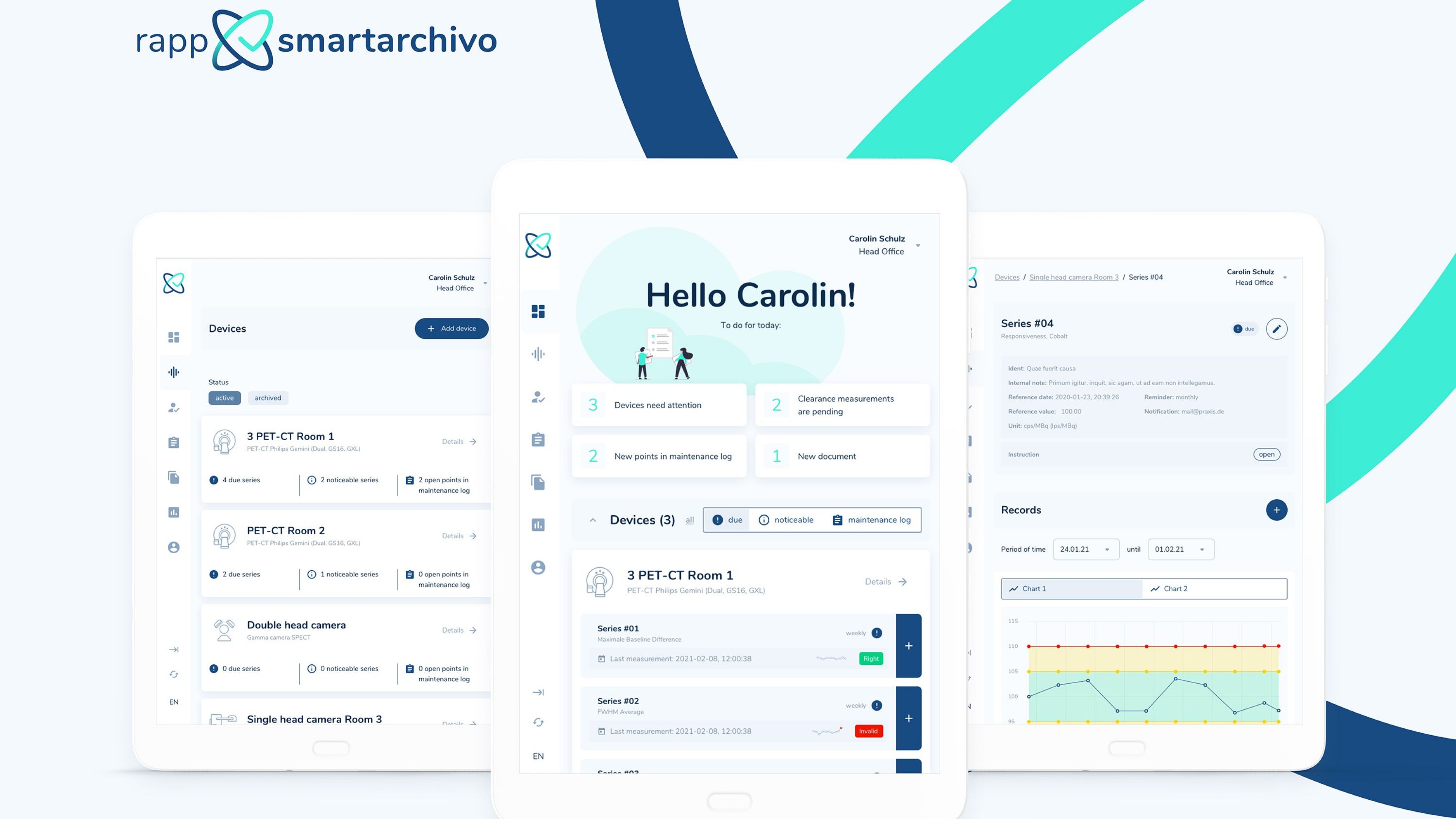 UXDA Jury member Judith Peteen on the project:
»Smartarchivo digitizes documentation and administration processes, replaces analog procedures in the nuclear medicine context and can retrieve values and measurements at any time in the applications. Information is presented in a coherent and logical order to provide focus and to guide the user. Users only see information and options that are required to perform a single task in the respective context. The resulting clarity of the user interface allows users to complete the task at hand in a short time without changing context and with minimal cognitive challenge.«
About the Format:
Deep Dive: Award Winners presents outstanding projects from the professional Award categories Product and Concept. The format, interactive live presentations followed by a Q&A session, offers behind-the-scenes insights into award-winning projects and facilitates a dialogue with successful experience design teams.
Presented by Ake Rudolf, Head of Strategy / Award Director, International Design Center Berlin (IDZ)