Minimic – the intelligent microscope
Henning Falk, responsible for Life Sciences and Imaging Technologies at Intuity Media Lab, will lead us through the development process of the Gold Award winner minimic, an AI-enhanced microscope.
Winner of the "UX Design Award | Gold" 2019
Minimic is an automated, affordable, compact and intelligent light microscope. It combines automated imaging with AI-supported image analysis to assist in diagnostic tasks in medicine and life sciences. Users can train the AI themselves: In this way, the minimic learns to recognize a wide variety of samples and thus becomes an expert itself.
Jury Statement:
This handy solution is characterized by its great relevance: minimic uses state-of-the-art technology to diagnose infectious diseases that threaten millions of people around the world. The device is compact and features high quality workmanship. The intuitive software is easy to learn. This relieves the burden on medical personnel and increases the acceptance as well as the usefulness of the product both in emergency situations and in remote regions of the world. The algorithm used is open to further development by the user community - a positive example of how technology and creativity can be successfully combined.
About the Format:
Deep Dive: Award Winners presents outstanding projects from the professional Award categories Product, Concept and Vision. The format, interactive live presentations followed by a Q&A session, offers behind-the-scenes insights into award-winning projects and facilitates a dialogue with successful experience design teams.
Presented by Ake Rudolf, Head of Strategy / Award Director, International Design Center Berlin (IDZ)
Speaker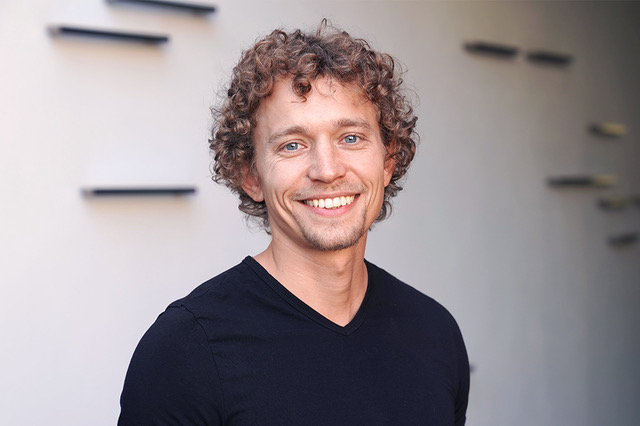 Henning Falk, PhD
Manager Life Sciences and Imaging Technologies, Intuity Media Lab Working with different microscopy techniques to tackle biological questions during his education and PhD, he realized that tinkering and creative problem solving are the tasks he enjoys most. This he applies daily at Intuity: fast software/hardware prototyping to test and experience innovative concepts for a digitalized, smart future.

Website