re:wet/peat:lab — peatland monitoring made easy
In his presentation New Talent Gold Award Winner Milan Bergheim walks us through his award winning project "re:wet/peat:lab — peatland monitoring made easy".
Winner of the UX Design Award | Gold 2022
Peat:lab is a measuring device that greatly simplifies comprehensive peatland monitoring and thus aims to accelerate the rewetting of peatlands. This can save 7% of German CO2 emissions. The peat:lab quickly builds a digital twin of the peatlands, which serves as a planning basis, certificate and biomass marketplace and knowledge transfer. Terrain heights, water levels, peat thickness and vegetation composition via AI are recorded.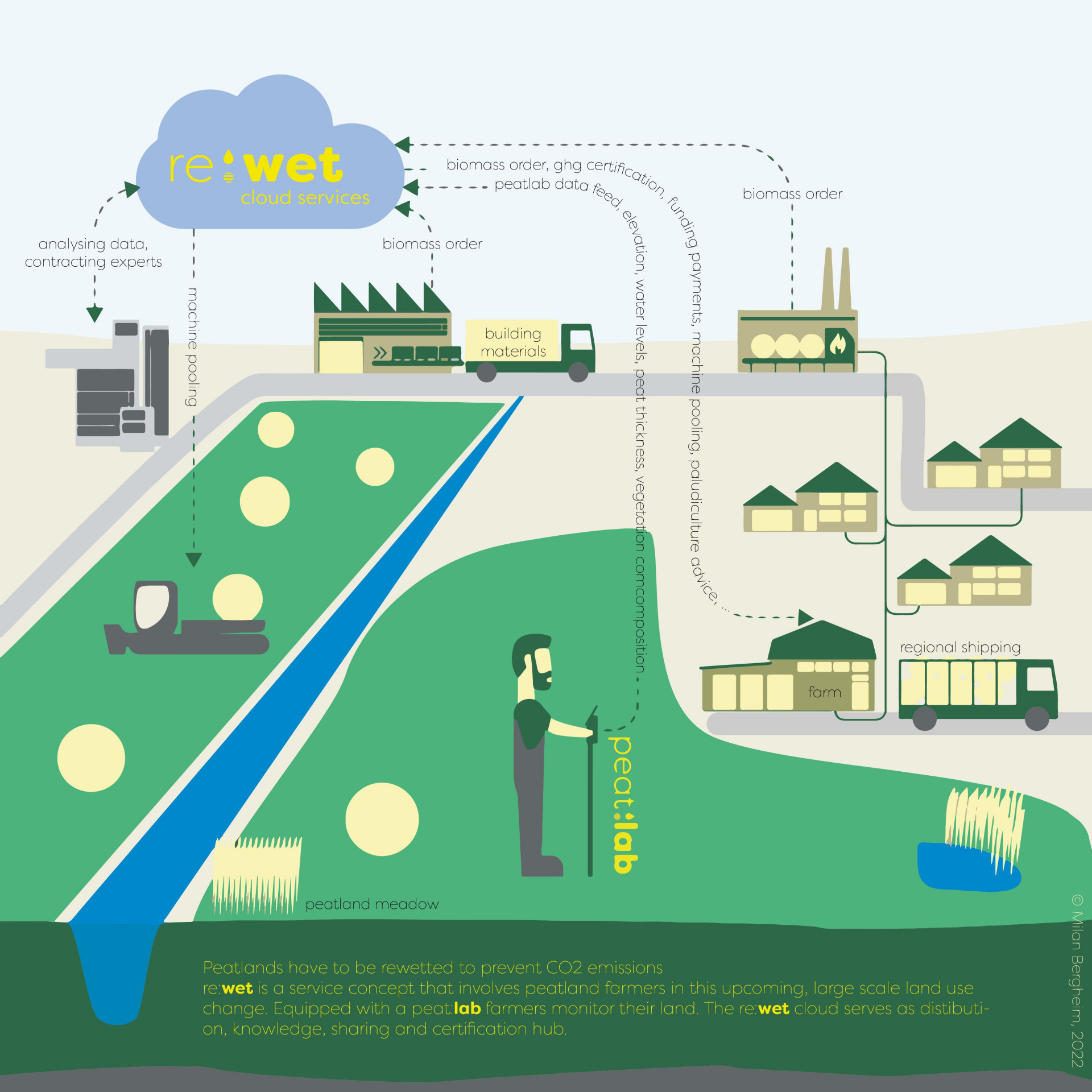 UXDA-Jury member Werner Spicka about the project:
"With this award the jury recognizes the considerable contribution that this concept can make by enabling farmers to actively participate in positive climate change through technical, educational and financial means. Based on an iterative development process that included all relevant stakeholders this concept provides one platform for many formerly separated workflows of independent teams. re:wet/peat:lab is a great example of how technology and services can empower people through a holistic approach that also simplifies access to vital funding information."
About the Format:
Talent Track: Award Winners presents outstanding projects from the New Talent award category. The format, live interactive presentations followed by a Q&A session, offers a behind-the-scenes look at award-winning projects and shines a spotlight on some of the most promising "young guns" in experience design.
Presented by International Design Center Berlin (IDZ)