Hapticlabs.io – A Prototyping Toolkit for Tactile Interactions
In his presentation, Thomas will give an intro to haptics, followed by a closer look on the hands-on developing process of hapticlabs.io and a vision on how it can be utilised to augment physical interactions.
Winner of the "UX Design Award | Gold" 2021
Bzzz bzzz – haptic feedback is part of every physical interaction, yet active feedback is rarely found in current products. Ever wondered what a buzzing shoe, a purring pillow or a rumbling wallet would feel like? The complexity of the current design process requires weeks of research and missing tools make the concept evaluation a major challenge.
Hapticlabs.io introduces a toolkit making designing, prototyping and evaluating tactile feedback become a breeze. It allows designers, engineers and researchers across disciplines to explore our sense of touch without requiring any previous experience and breaks down the process into simple steps. The toolkit involves a digital application to design the feedback, a portable hardware to play it back and an open-source knowledge-base to get you started with everything you need to know.
UXDA Jury member Pelin Celik on the project:
»Hapticlabs is an incredibly innovative toolkit for prototyping with haptic feedback and rapid user testing. Product developers can create interactive models quickly and efficiently with this kit, even without extensive programming knowledge. Hapticlabs caught the jury's interest from the get-go. It is a truly outstanding product that you want to use right away!«
About the Format:
Talent Track: Award Winners presents outstanding projects from the New Talent award category. The format, live interactive presentations followed by a Q&A session, offers a behind-the-scenes look at award-winning projects and shines a spotlight on some of the most promising "young guns" in experience design.
Presented by Lukas Hofmann
Speaker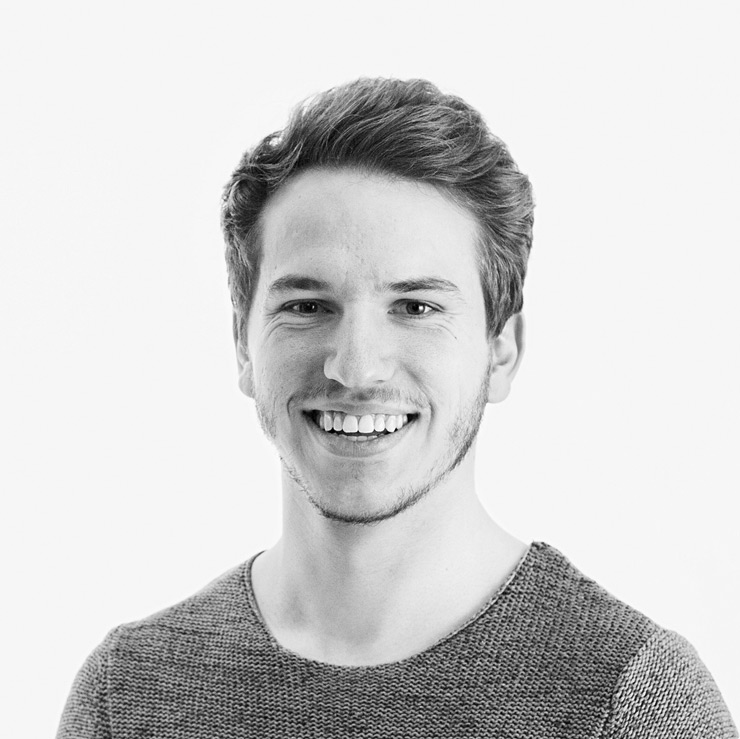 Thomas Müller
Design technologist and Founder of Hapticlabs.io Thomas is a designer by trade and tinkerer at heart, working at the intersection of the physical and digital. His work is driven by curiosity and the aim to put ideas into reality. He hold a Masters degree form Umeå Institute of design and is the founder of hapticlabs.io - A toolkit and knowledge base all about haptics.

Link to Website