Designing in a World of Complexity
In this episode of UX Conversations, Ake Rudolf talks with Matthias Schmiedbauer, Strategic Design Director and Partner at Manyone in Munich, Germany. Matthias shares his extensive design career at companies like Harman, Star, and Frog, which has taken him from Germany to China and back again, and his focus on human-centric design and design thinking.
Matthias speaks about his new role at Manyone, emphasizing the importance of building trust and diverse, globally-focused design teams. He highlights the growing recognition of design's strategic role in navigating the complex and uncertain business landscape.
Drawing on the storytelling approach at the onset of a project for Zeiss, Matthias explains how design can be used to create tangible visions for complex challenges that convince the stakeholders. Matthias emphasizes the responsibility of designers to create relevant solutions that have a positive impact on society and the environment.
Overall, the conversation explores the strategic role of design in addressing complex challenges and creating meaningful user experiences.
Our Guest:
Matthias Schmiedbauer
As Strategic Design Director at Manyone, Matthias works at the intersection of strategy, design and technology. He advocates for human-centered innovation that effectively addresses practical and emotional needs in people's daily lives. To transform strategic visions into tangible realities, he enjoys connecting teams and co-creating with researchers, designers and builders, who want to make the world more colorful and livable.
Matthias is also a member of the jury for the UX Design Awards – Spring 2024.
About the Format:
UX Conversations presents professional insights and personal stories by leading design personalities and the awards' jury members. The one-on-one talks offer inspirations and valuable takeaways from diverse disciplines and professional fields, supporting designers in their own work and career.
Presented by Ake Rudolf, Head of Strategy / Award Director, International Design Center Berlin (IDZ)
Speaker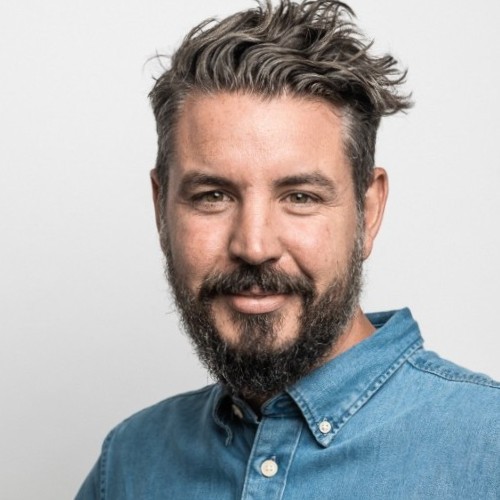 Matthias Schmiedbauer
Strategic Design Director and Partner, Manyone