»This product, which at first glance appears to be relatively simple, impresses with its well-considered design. Its flexibility and adaptivity provide an outstanding experience that is precisely geared to its user base. The light rings are a new and efficient way to introduce intelligence in this use case.«

Pelin Celik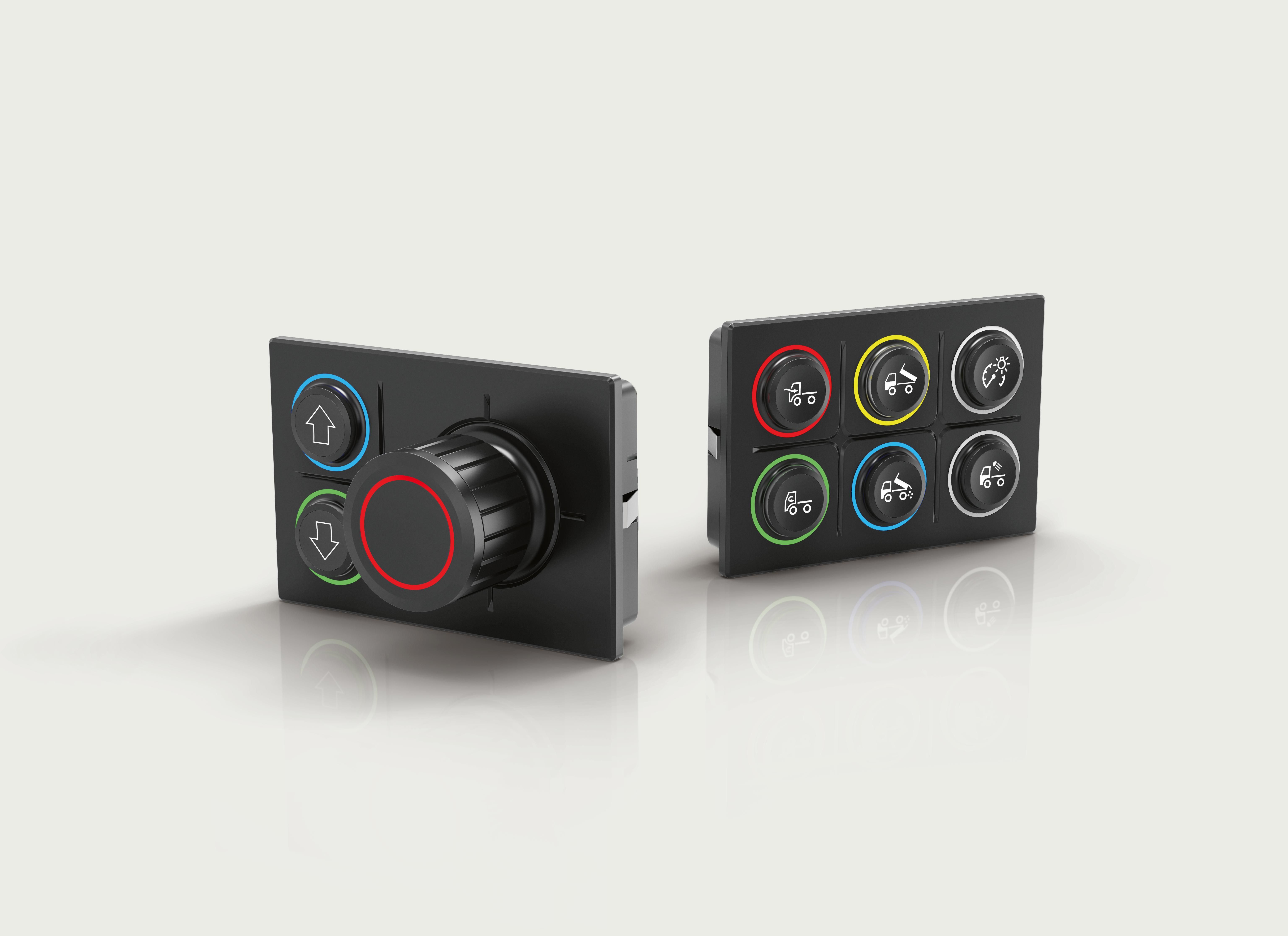 Three questions to the project team
What was the particular challenge in the project from a UX point of view?
The 09 series from EAO is not a simple keypad, but an operating solution with CAN connection. We have created the possibility for the user to individually configure the keypad according to the respective application through CAN functionality and changeable and individual key symbols. The operation is intuitive and user-oriented also due to the individual lighting options, which indicate the respective status of the operation.
What was your personal highlight in the development process? Was there an aha! moment, was there a low point?
The development process was carried out in accordance with the automotive standard (IATF 16949) and with the inclusion of new technologies, such as load simulation (mechanical & thermal), already in the development process. Our aha! effect was that the results of these simulations were exactly confirmed by extensive tests of the first samples. But there were also low points. Due to their use in extremely harsh environments, the S09 keyboards had to meet extremely high demands in terms of quality, usability and robustness. Of course, there were some deviations here, but these were reworked through an agile development process in order to fulfil the requirements at the end of the project.
Where do you see yourself and the project in the next five years?
Within the next 5 years, we would like to expand the S09 product range into a complete product family. Our goal is to offer all relevant control elements for indoor and outdoor use of construction machines and special vehicles. This includes keypads with 8 and 10 buttons, small solutions with 1 or 2 buttons as well as other input elements such as joysticks and rotary cursor controllers.