Design
Branding & Communication, Service Design & Innovation / Madeleine Möller Ståhl, Sara Nilsson, Oskar Schmidt, Dennis Rosenqvist, Fredrik van der Lee, Mikael Andersson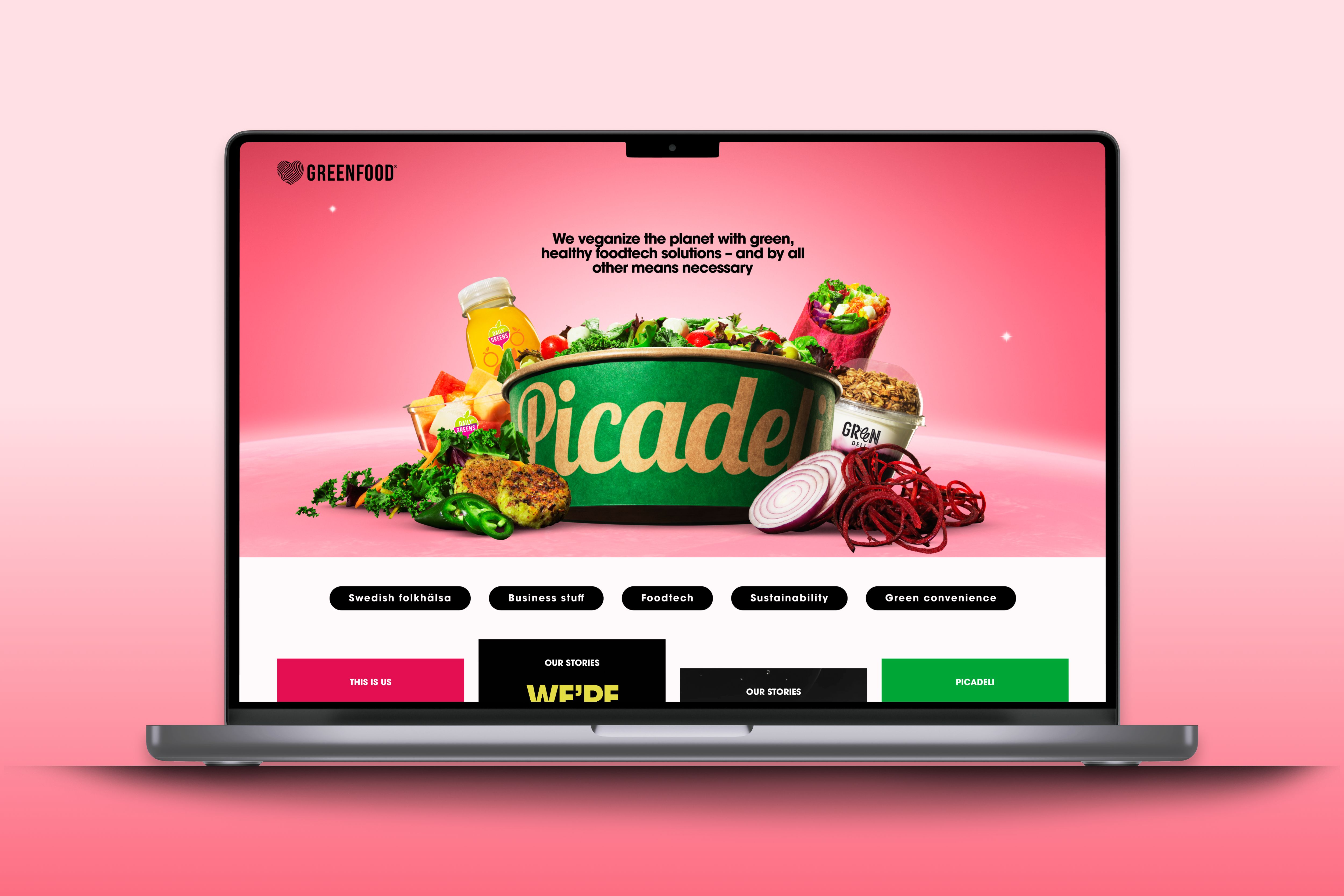 Three questions to the project team
What was the particular challenge of the project from a UX point of view?
The card-based layout was challenging from a UX perspective because there were so many factors to get right. The cards should tell a story about the company, guide the visitor to read more, and have the right tonality for a B2B company that want to make an impact. Visual balance was also a factor, since information and visual overload was a real risk. We established an information hierarchy with defined sets of cards to prioritize key content and make it more easily scannable for users. It was important to keep the interaction patterns coherent and make sure information ended up in the correct place: the cards vs the investor section of the site.
What was your personal highlight in the development process? Was there an aha!-moment, was there a low point?
The idea to have all the content presented as cards on the homepage, was a real aha!-moment actually. Originally, the idea was for PR initiatives to be presented as cards, keeping the rest of the site traditional. The realization that all content could be 'packaged', thus creating a much tighter concept, was elating. It allowed for a unique and engaging way of showcasing information, capturing visitor´s attention right from the start. Another significant highlight was the discovery and implementiation of AI-generated images using Dall-E. This allowed us to create visuals that aligned with Greenfood´s vision and brand, while also being cost-effective. We were able to move away from traditional, generic food images.
Where do you see yourself and the project in the next five years?
We envision the project making significant progress. Through the new website we see Greenfood gaining recognition and awareness within its target markets. Greenfood´s commitment to sustainability will be showcased, not only through the website but also through ongoing initiatives. We hope this and related projects will achieve growth, increased brand awareness, and making a lasting impact in the food industry.