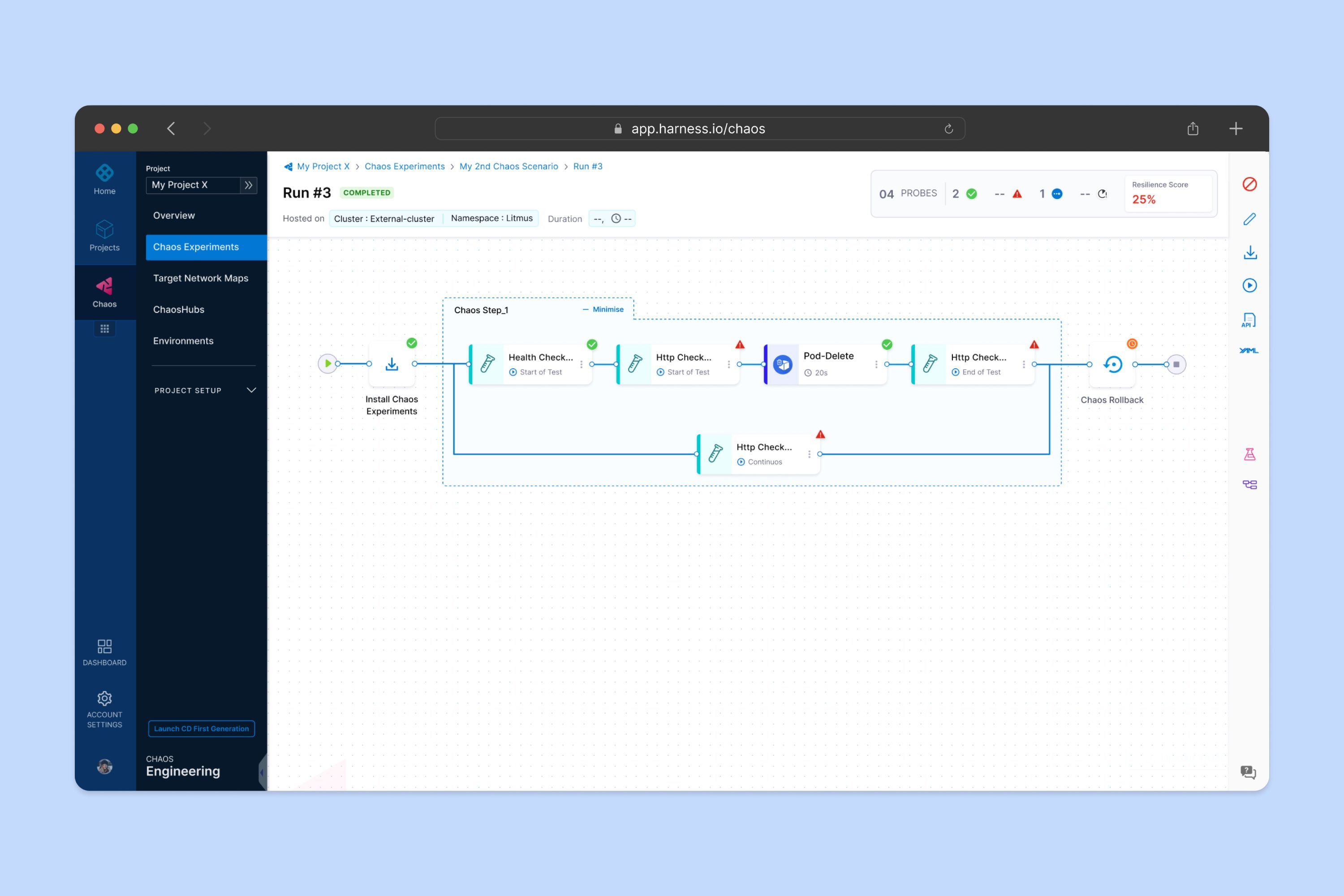 Three questions to the project team
What was the particular challenge of the project from a UX point of view?
In March 2022, Harness acquired ChaosNative to enhance its DevOps platform capabilities in Chaos Engineering. The acquisition included Litmus, an open-source project with over 741K users. Harness primarily serves enterprise customers who conduct Chaos Engineering on large-scale automation. While open-source developers spend a reasonable amount of time configuring things to their needs. To address these differences, a data-driven research plan was devised to identify user personas and pain points in adopting Chaos Engineering. The solution developed allowed Litmus users to seamlessly continue using the software, with the CI/CD pipeline experiment feature becoming highly popular among both Litmus and enterprise users.
What was your personal highlight in the development process? Was there an aha!-moment, was there a low point?
The completion of the project, which involved a comprehensive redesign of the entire Litmus platform and integration with the Harness ecosystem, was a significant milestone for all parties involved. The release of the final optimized feature marked the successful conclusion of the project, generating great excitement within the team. A major breakthrough occurred when NPCI, India's largest payment transaction company, became our first customer, seeking to improve the resilience of their payment systems.
Where do you see yourself and the project in the next five years?
In the coming years, there will be an increased emphasis among tech companies on providing uninterrupted access to their services for end users. In light of this, we are committed to meeting the needs of our customers and end users by offering more efficient solutions through an improved user experience that prioritizes user satisfaction. It is crucial to have the ability to swiftly adapt and iterate on designs, taking into account user feedback and evolving requirements, given the rapidly changing digital landscape. Therefore, our teams must possess the agility to pivot rapidly and make well-informed decisions based on data and user insights.