Design
Studio Volpi s.r.l. / Marco Binaghi, Nikola Mitrovic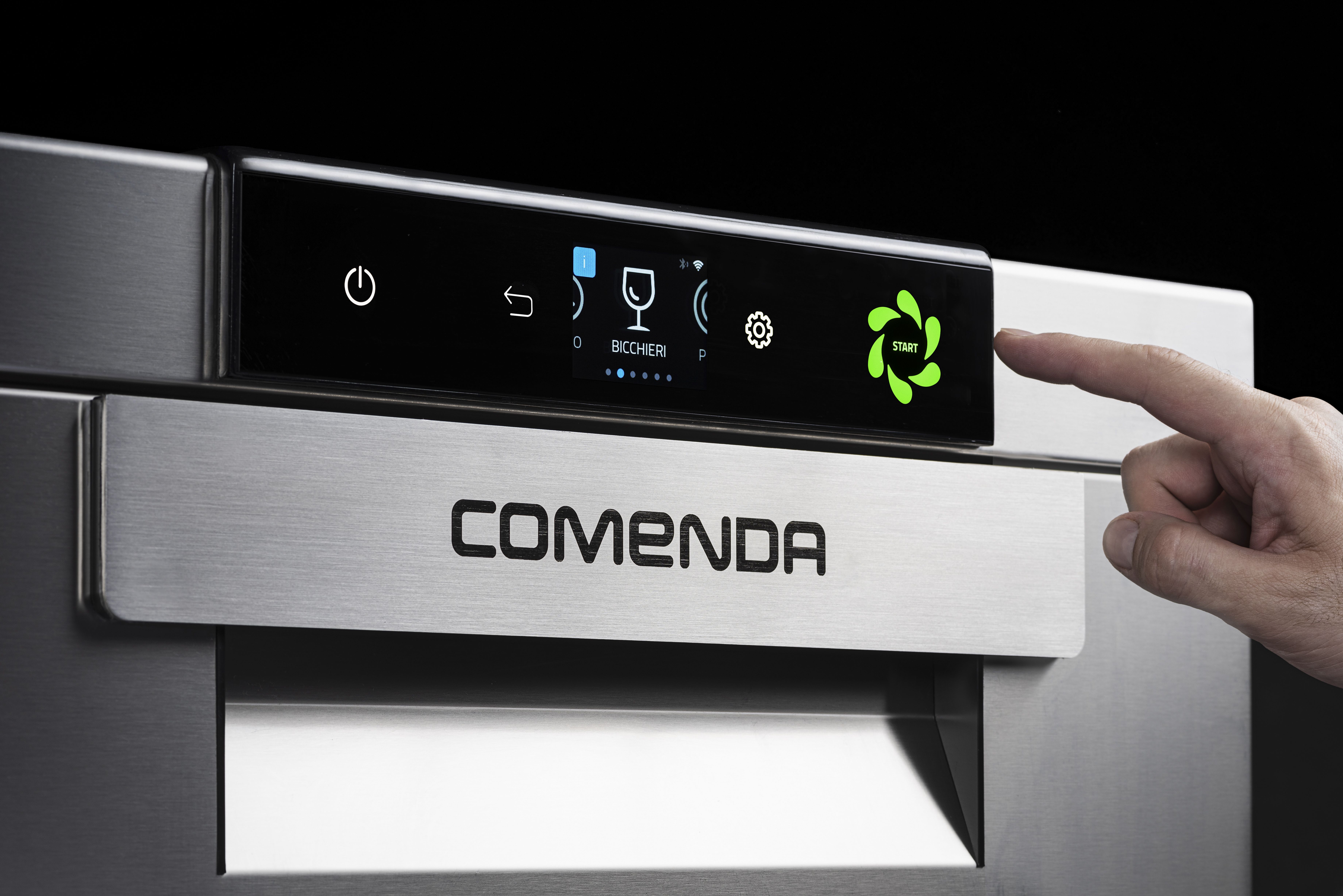 Three questions to the project team
What was the particular challenge of the project from a UX point of view?
Most challenging aspects of designing a dishwasher user interface and remote control mobile app were related to simplifying complex operations.. The efficiency of the solution is directly proportional to operator and kitchen performance so aspects such as ergonomics and safety, user training and error handling needed to be as simple as possible.
What was your personal highlight in the development process? Was there an aha!-moment, was there a low point?
As complex project involving different touchpoint and target user groups, the research phase revealed many interesting aspects both from context and user behaviour point of view. Considering staffing crisis, and high personnel turnover, ergonomic and safety requirements, design was highly inspirited by common mental patterns from our daily habits, making solution easy and intuitive to use and operate.
Where do you see yourself and the project in the next five years?
We believe this could simply become the norm in a kitchen environment where sustainability and personalisation, efficiency, cost and operation control will play a more and more crucial role. Back of house management technology continues to evolve helping operators achieving kitchen efficiencies and growth in sales and revenue, trying to cope with staffing crisis and increasing property and food costs.
In our opinion it all boils down to ensuring a better customer experience at every level, including equipment servicing. As a manufacturer we are committed to delivering top notch results reducing running costs, through units having energy and water saving features as standard and need to be open to an ever changing environment.