Design
Marcus Fischer, Patrick Hoyer, Christoph Behm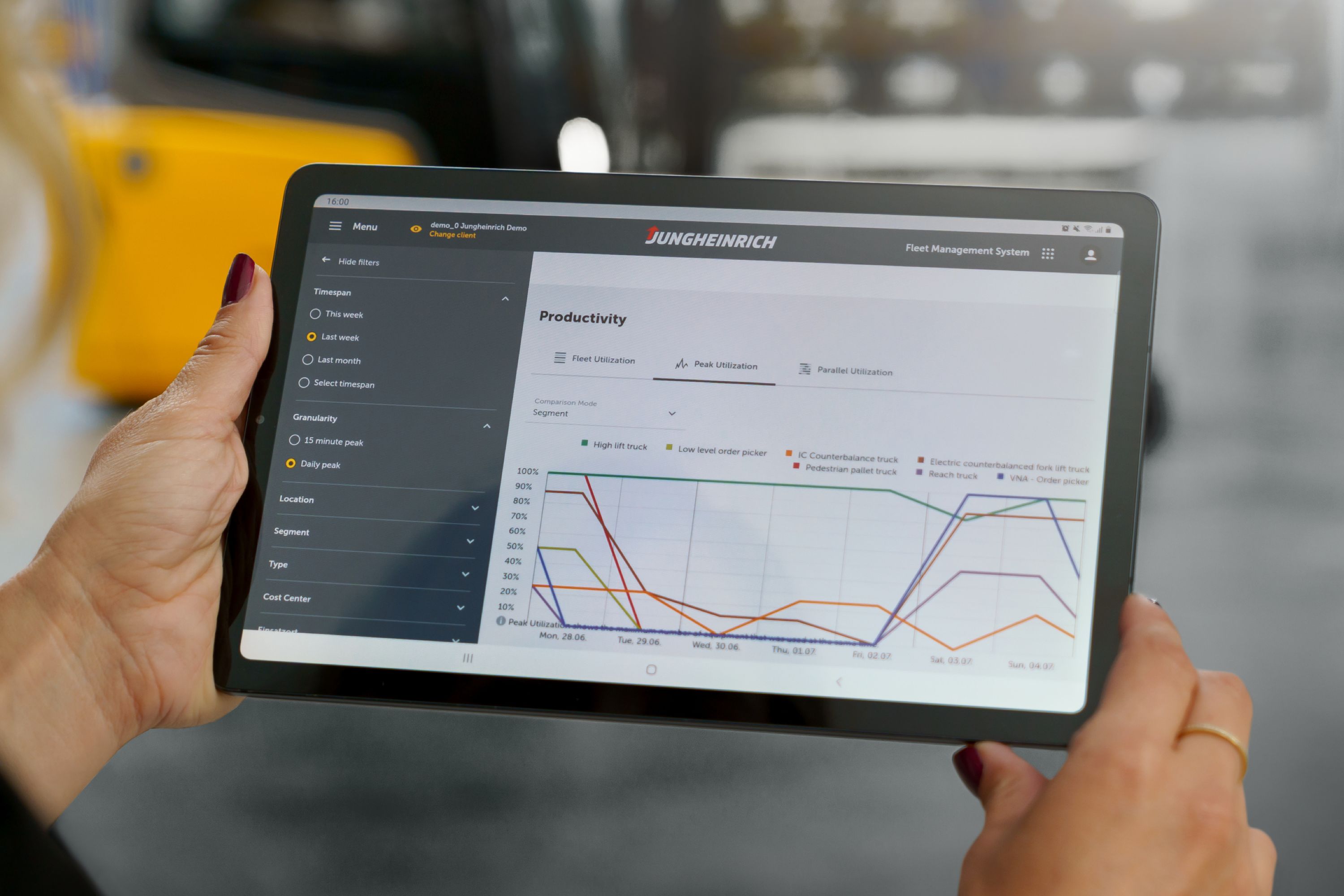 Three questions to the project team
What was the particular challenge of the project from a UX point of view?
In today's fast paced and demanding warehouse situations and with a plethora of tasks and decisions each day, warehouse managers don't want to waste time e.g., searching for relevant KPIs or security relevant features of their fleet in a complex or confusing software when needing to make a concrete decision or perform a task.
To ensure that our Persona is able to operate as efficiently as possible, we have developed key UX metrics: Relevance, Time on Task, and Ease of Use. Our solutions have been extensively validated against these metrics during the whole product discovery phase. This enabled us to design a solution that is minimally intrusive and has the most positive impact on users' daily routines as well as ad hoc tasks. The intention is clear: no distractions or headaches.
What was your personal highlight in the development process? Was there an aha!-moment, was there a low point?
The most fulfilling moment of the entire product development process was when we put our product in the hands of our customers and received their first post-launch feedback. It is one thing to observe early prototypes being tested in person but witnessing actual warehouse managers using it for real work and finding joy in the process takes satisfaction to a whole new level.
I personally remember one meeting where we prepared a post-launch feedback questionnaire with numerous questions. The warehouse manager entered the office, greeted us, and exclaimed, "Your work is amazing! What's next in your pipeline?" It felt incredibly rewarding because it was sincere. If "When can I get this?" becomes the most frequently asked question after user testing a click dummy, I suppose we are doing something absolutely right.
Where do you see yourself and the project in the next five years?
In the next five years, we will work on conquering the world with the new Jungheinrich FMS by launching it in more than 15 new countries and developing the Jungheinrich FMS further together with warehouse managers by adding new features and continuously refining its use cases and user stories to enhance its value in their daily work lives. Leveraging the product's capability to seamlessly distribute interconnected data, we aim to provide our customers with even more comprehensive, clear insights right at hand than ever before, enabling them to make well informed decisions and optimize their operations continuously.