Design
Viamagus / Shivam Soni, Veena John, Vignesh Raj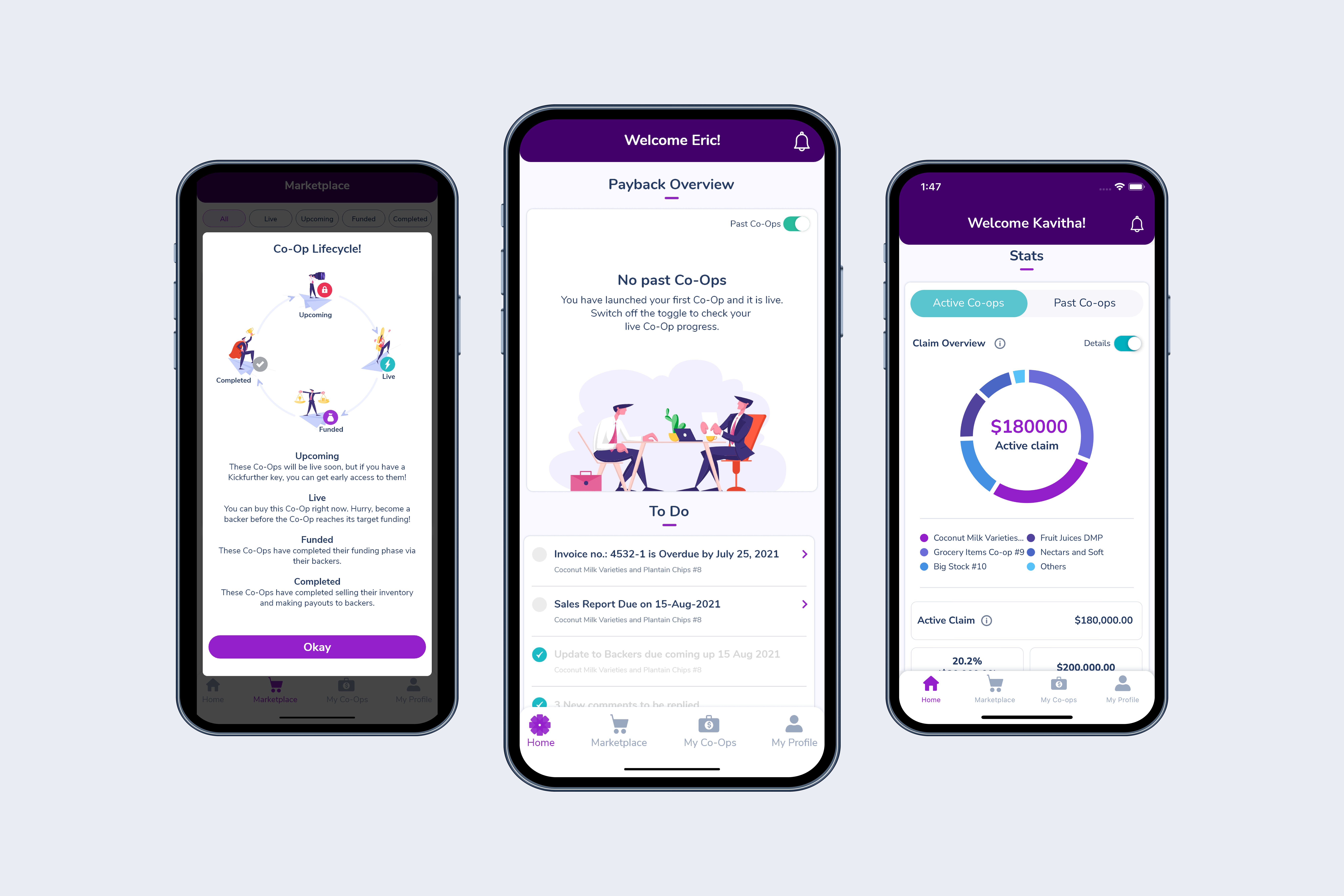 Three questions to the project team
What was the particular challenge of the project from a UX point of view?
Our UX challenge was designing Kickfurther's inventory financing platform to support a diverse user group - businesses seeking financing & backers providing it. Some were novices, others power users, each requiring different levels of guidance. Additionally, balancing complex finance & platform specific features with a user-friendly interface was essential. We therefore opted for a layered-complexity design solution with progressive disclosure, contextual awareness & guided workflows to reduced cognitive load. Detailed stakeholder collaboration across departments and iterative design enabled a scalable, intuitive system that was calming and facilitated informed decision-making, earning glowing feedback from users and stakeholders alike.
What was your personal highlight in the development process? Was there an aha!-moment, was there a low point?
After discovery, research and design iterations, we presented the initial wireframes to management. The feedback was shocking! The design was dubbed an "exotic bird" - visually appealing but lacking key functionality. It felt like a disaster! Yet, it sparked a realization. We needed a deeper understanding of the hidden intricacies and needed perspectives from legal, ops and certain engineers. The "aha" moment came as we engaged these previously overlooked stakeholders. By prepared detailed service diagrams cutting across end user layers as well as behind the scenes inter-department processes, we refined workflows and drove consensus. This enabled our layered-complexity design approach, eventually earning us glowing reviews.
Where do you see yourself and the project in the next five years?
In the coming years, we aim to continue designing financial products that feel pleasant to use. We see ourselves promoting financial inclusivity, literacy & sustainability amongst people & businesses we touch. With Kickfurther leveraging AI/ML, we plan to streamline approvals and onboarding processes further. We plan to add new features with a design first approach to positively impact even more Businesses and Backers, refine the platform's internal employee UX and navigate the changing compliance and finance landscape through thoughtful design. Our vision extends to designing for social impact, reaching new geographies, and embracing cultural & financial nuances. Our journey to better, more human-centric financial solutions continues.