Design
NEFF Design Team / Katja Schönfuß, Sabine Harrer, Tobias Schmidt, Franziska Scheere, Thomas-Éric Béliveau, Ralf Grobleben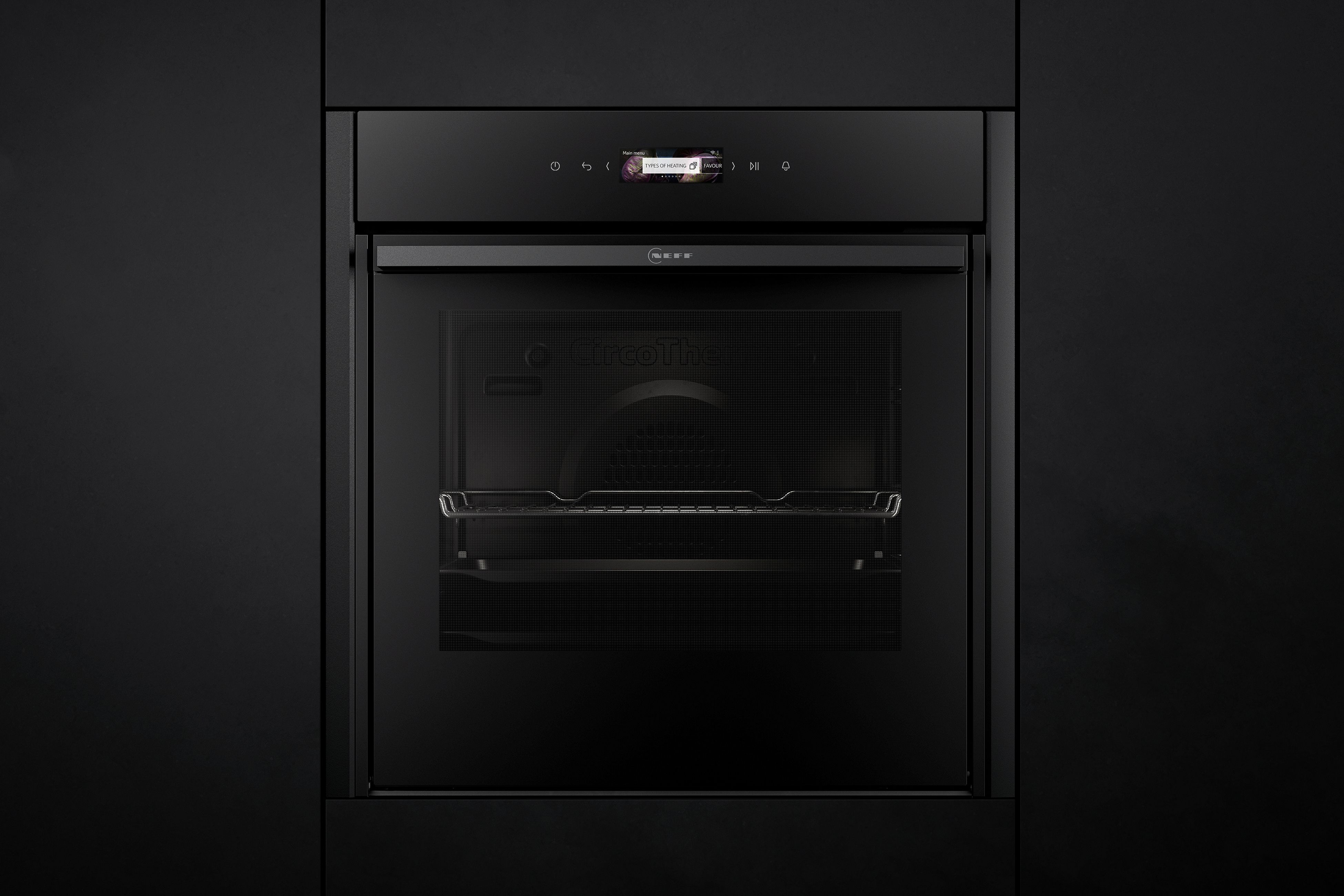 Three questions to the project team
What was the particular challenge of the project from a UX point of view?
People who are used to using smartphones expect the same for other devices with digital user interfaces. The biggest challenge was to reconcile user expectations with the technical realities. At the same time, we wanted the entire product series with its three value classes and associated, different features - in terms of user interface display size, performance and storage capacity - to be perceived and experienced as a consistent concept. In this respect, the task for us was to develop a user interface concept that, despite different content, is designed in such a way that its elements and assets can be scaled and adapted to the different framework conditions. The extreme example of this is the NEFF Oven with 3.7" Full Touch TFT Display.
What was your personal highlight in the development process? Was there an aha!-moment, was there a low point?
We accompanied the home appliances' step into the digital world, thereby integrating digital features into the operation and offering users more options. Users can configure favorites in an app, which are then available directly on the device. Important functions can be accessed as a shortcut directly via the standby screen. Despite limited technical conditions, a look and feel has been achieved that keeps up with well-known digital devices. Users can scroll through the menus or navigate via softkeys. Unlike previous generations, an oven entering the market is no longer a closed product but is far more dynamic than its predecessors. Digital connectivity now provides the opportunity to offer users additional features for existing appliances.
Where do you see yourself and the project in the next five years?
We want to develop the products in the interests of our users and according to the needs of our target group. All of our interaction concepts are fun to use combined with tangible added value! Assuming that user interfaces will become increasingly multi-sensory experiences, we will incorporate these influences. Despite increasing technological possibilities, operation must be as intuitive as possible or very easy to learn. Digitalization has entered the industry and we have the exciting task of accompanying this change. Here we are not only looking at kitchen appliances but also considering the kitchen as a special place of social interaction. In future, too, we want to offer cooking enthusiasts a great experience in the cooking process.