Design
NEFF Design Team / Franziska Scheere, Tobias Schmidt, Thomas-Éric Béliveau, Katja Schönfuß, Sabine Harrer, Ralf Grobleben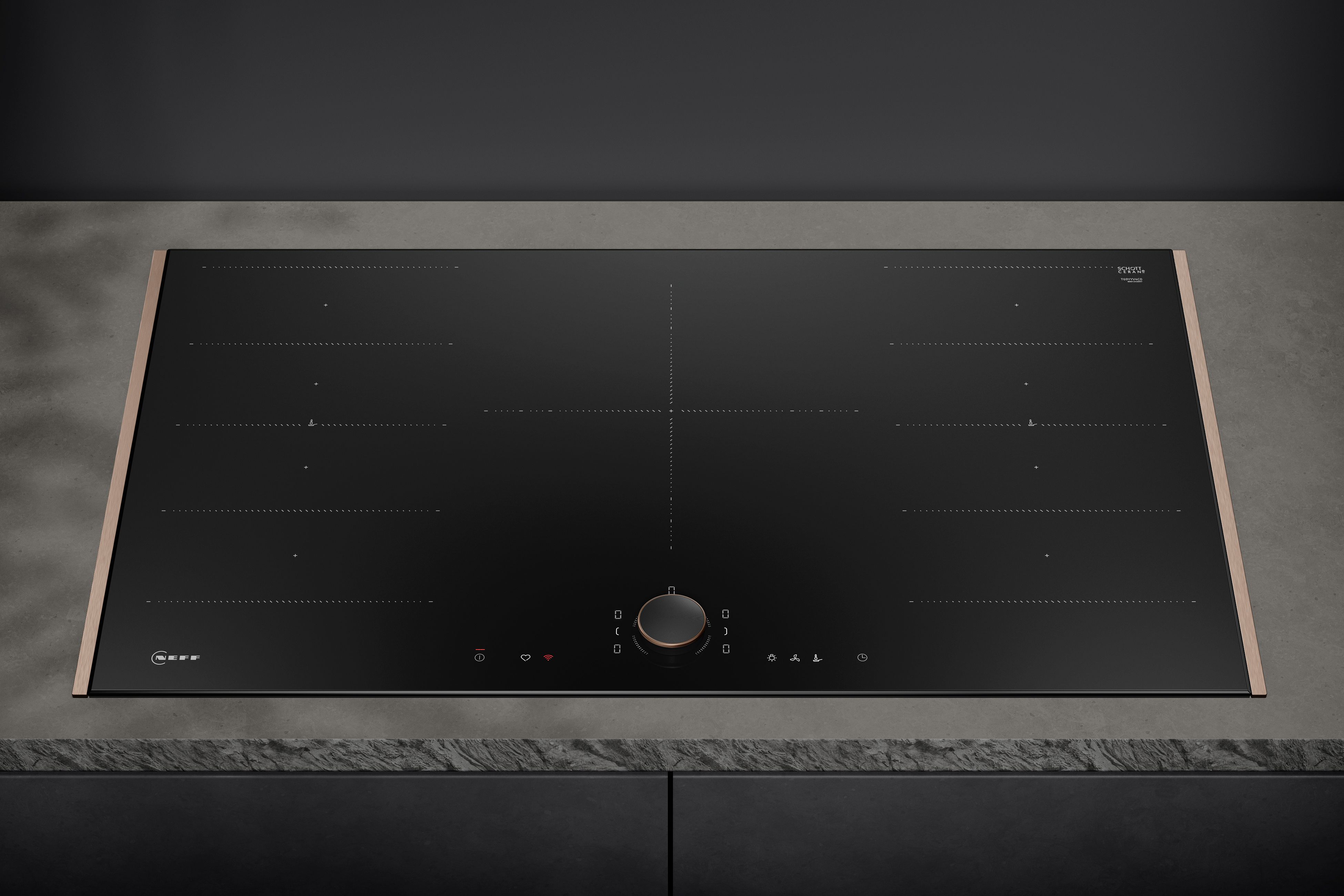 Three questions to the project team
What was the particular challenge of the project from a UX point of view?
The NEFF Twist Pad® is an established, brand-defining operating element that has become a unique operating concept for cooktops. Our goal here was to not only develop the Twist Pad® further, but also to transfer it to other appliances. We achieved this despite conceptual and technical challenges, also incorporating elements from previous generations: Weight, physical tipping and material value. At the same time, a revised, two-part design (rotor and stator) optimized function. In addition to ordinary red, white LEDs were integrated into the user interface, achieving a more differentiated interaction feedback. The latter is supported by the animated Light Dialogue, also found on other products in the sense of a holistic product family.
What was your personal highlight in the development process? Was there an aha!-moment, was there a low point?
The challenge was to make the Twist Pad® usable for other appliances. Unlike previous generations, the Twist Pad Flex® now had to meet additional requirements as it is used vertically and in conjunction with displays on other appliances in the product family. The design had to be completely reworked. A low light was that the process had a lengthy finding phase, in which two solutions were pursued. A big "aha" moment, significant for the success, was the dissolution of individual teams that had worked together interdisciplinarily in the further process. We are still thrilled to see a light pattern, the so-called Light Dialogue, glow red and white in different animations synchronously with the tilting and turning of the Twist Pad Flex®.
Where do you see yourself and the project in the next five years?
We want to develop the products in the interests of our users and according to the needs of our target group. All of our interaction concepts are fun to use combined with tangible added value! Assuming that user interfaces will become increasingly multi-sensory experiences, we will incorporate these influences. Despite increasing technological possibilities, operation must be as intuitive as possible or very easy to learn. Digitalization has entered the industry and we have the exciting task of accompanying this change. Here we are not only looking at kitchen appliances but also considering the kitchen as a special place of social interaction. In future, too, we want to offer cooking enthusiasts a great experience in the cooking process.