Design
NEFF Design Team / Tobias Schmidt, Sabine Harrer, Katja Schönfuß, Thomas-Éric Béliveau, Franziska Scheere, Ralf Grobleben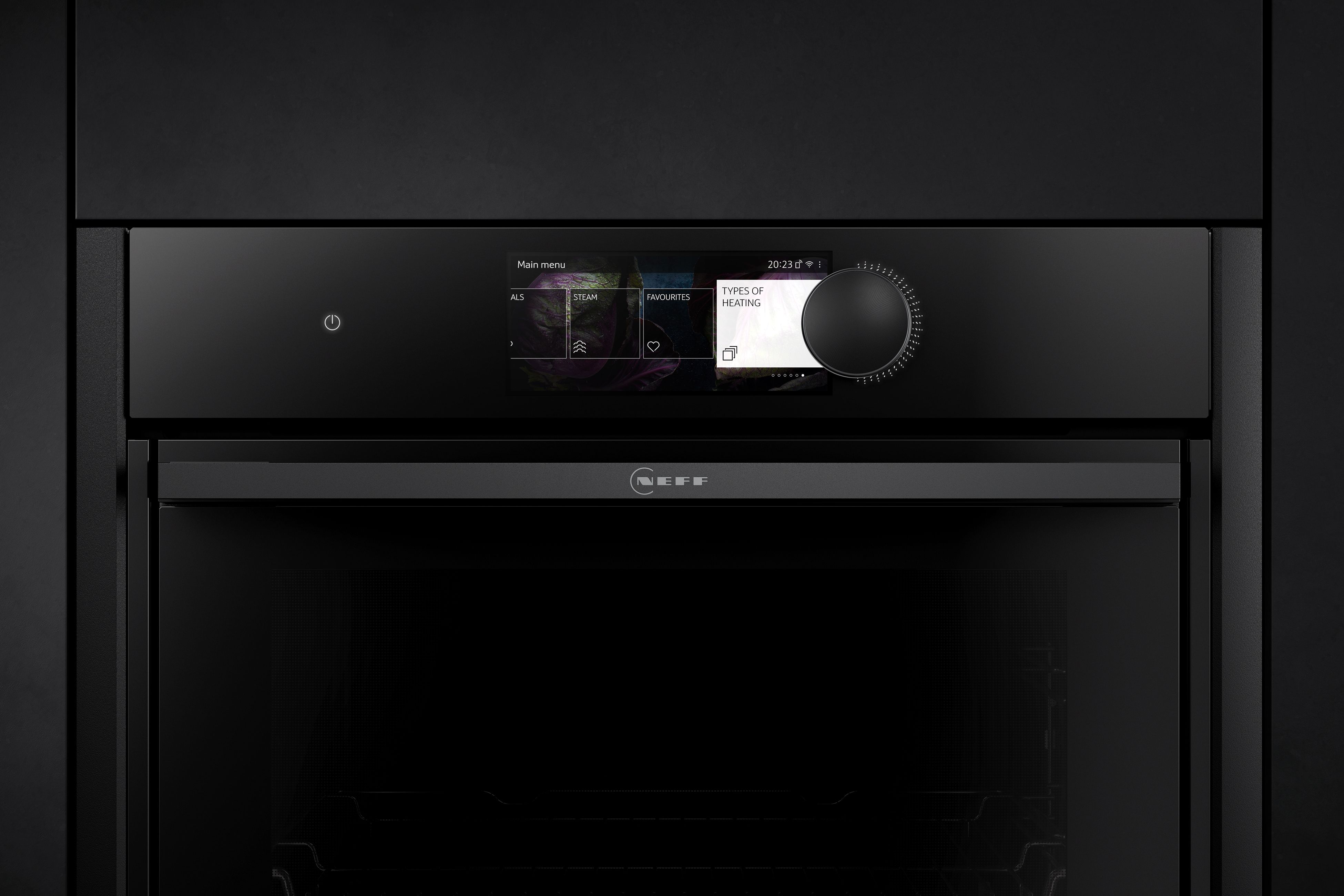 Three questions to the project team
What was the particular challenge of the project from a UX point of view?
During the development phase, one central question preoccupied us: Do users prefer touch or traditional toggle operation? User tests showed that both are applicable. The preferences were very individual. We wanted to meet this desire for individual operation with the new generation of the Twist Pad®, which caters to both fans of touch operation and of toggle operation. An overriding goal was to successfully integrate this idea not only on individual appliances but in interaction across the entire kitchen. Despite conceptual and technical challenges, we were able to implement this and offer the user three different types of operation with one user interface: "touch", hybrid operation with "touch + toggle" and classic "two-toggle operation".
What was your personal highlight in the development process? Was there an aha!-moment, was there a low point?
The Twist Pad® is a characteristic control element for NEFF that has many fans. The great challenge was to make it usable for other appliances. Unlike previous generations, the Twist Pad Flex® is now also placed vertically. In addition, it can be placed overlapping on the left and right of the display. Based on observations made in user tests, we knew that this type of operation would only be convincing if the display content adapted to the placement. An interaction on the Twist Pad® triggers immediate feedback in the display. We still find it a magical moment to place the Twist Pad® on a clean surface and watch how the display elements realign themselves and a light pattern, the so-called Light Dialogue, glows behind the Twist Pad Flex®.
Where do you see yourself and the project in the next five years?
We want to develop the products in the interests of our users and according to the needs of our target group. All of our interaction concepts are fun to use combined with tangible added value! Assuming that user interfaces will become increasingly multi-sensory experiences, we will incorporate these influences. Despite increasing technological possibilities, operation must be as intuitive as possible or very easy to learn. Digitalization has entered the industry and we have the exciting task of accompanying this change. Here we are not only looking at kitchen appliances but also considering the kitchen as a special place of social interaction. In future, too, we want to offer cooking enthusiasts a great experience in the cooking process.