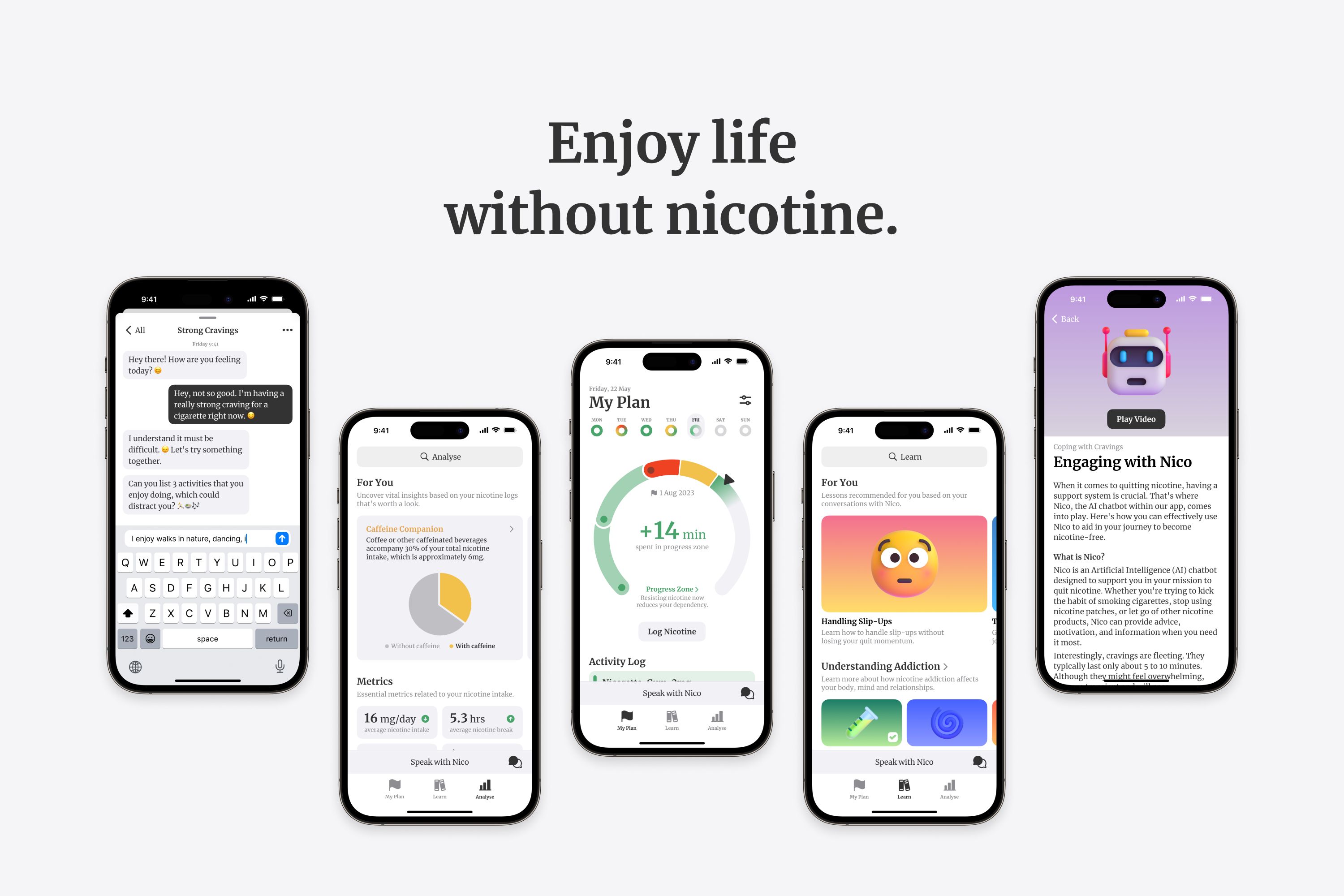 Three questions to the project team
What was the particular challenge of the project from a UX point of view?
From a UX perspective, the challenge I faced in the Nico project was dual-layered: Firstly, I had to ensure that the AI system was not limited to a chat-bot interface, but was embedded throughout the user experience. My goal was to have the AI be an integral, interactive component of the app. Secondly, I had to differentiate Nico from other quit smoking apps on the market. My aim was to implement scientifically proven methods like gradual nicotine reduction and behavioural therapy into an app context, creating an innovative, engaging user experience.
What was your personal highlight in the development process? Was there an aha!-moment, was there a low point?
In the Nico design process, a highlight was demoing the app. Seeing people, initially reluctant to quit nicotine, motivated by Nico showcased its potential. However, with a wealth of ideas, from community features to real-human coaches, some tough calls had to be made. Discarding certain ideas was challenging, but necessary to ensure a cohesive, clear, user-friendly product. Despite the lows, seeing the effective final product reinforced that the hard decisions were ultimately worth it.
Where do you see yourself and the project in the next five years?
In the next five years, I see Nico leading the conversation on the positive impacts of AI technology. In a time when criticism often overshadows the benefits of AI, my aim is to consistently demonstrate how thoughtful technology integration can enhance lives. I envision the project expanding beyond nicotine cessation, utilizing my established AI framework to tackle other lifestyle changes and behavioral challenges, while continually evolving to meet user needs and technological advancements.