Design
UX Design / Esra Günlü Kilic, Christian van der Mark, Vlada Andrejeva-Dohrn / Iconic team
»With RTApp, WS Audiology provides a well-designed, easily accessible, and overwhelmingly intuitive app that gives users full control over their hearing experience. In addition, the app enables users to remain as subtle as they want to be while wearing their hearing aids continuously. This is what we call true empowerment for a better life experience.«

Christine Rossa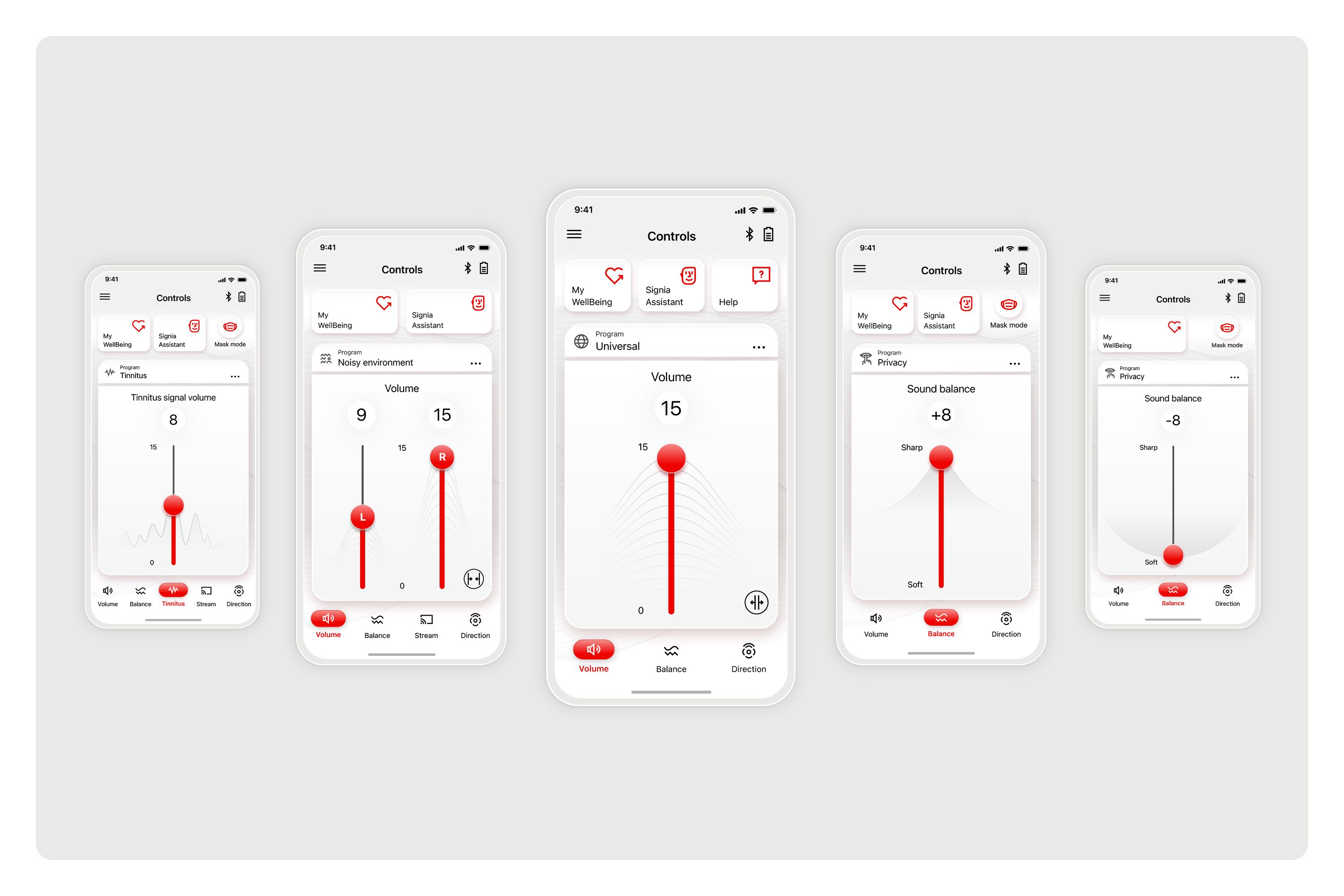 Three questions to the project team
What was the particular challenge of the project from a UX point of view?
From the beginning of the project, we had limited resources and time. An "ideal" UX solution would require a high development effort, which was not feasible. Therefore, we needed to keep the existing app architecture and main navigation and at the same time create a new solution to the identified experience and usability problems. To achieve this, we worked closely with the development teams and other technical, management, and marketing stakeholders, ensuring a continuous feedback loop. We implemented the necessary changes and improved the UX in the best feasible way.
What was your personal highlight in the development process? Was there an aha!-moment, was there a low point?
One of the aha!-moments was when we redefined the problem to solve identified UX issues than providing just a visual update. It wasn't easy to convince everyone from engineering to marketing to management of the need for this redefinition. However, the usability test results we conducted with end users and our initial design concepts helped all stakeholders understand the problem space better. As a result, they supported the creation of new UX solutions and even offered ways to implement them.
Where do you see yourself and the project in the next five years?
After the redesign, the RTApp has gained flexibility that better fits our multi-brand strategy at WS Audiology. We also ensured that the new solution is future-proof. It will allow a precise presentation of the combinations of various functions and features, as this scope changes depending on the brand and type of paired hearing aids. In addition, improved usability and accessibility of the app will increase user engagement and satisfaction. Therefore, we are confident that the RTApp will continue to serve hearing aid users for the next five years and become even better based on their feedback.