Design
Ergosign Switzerland AG / Schleuniger Group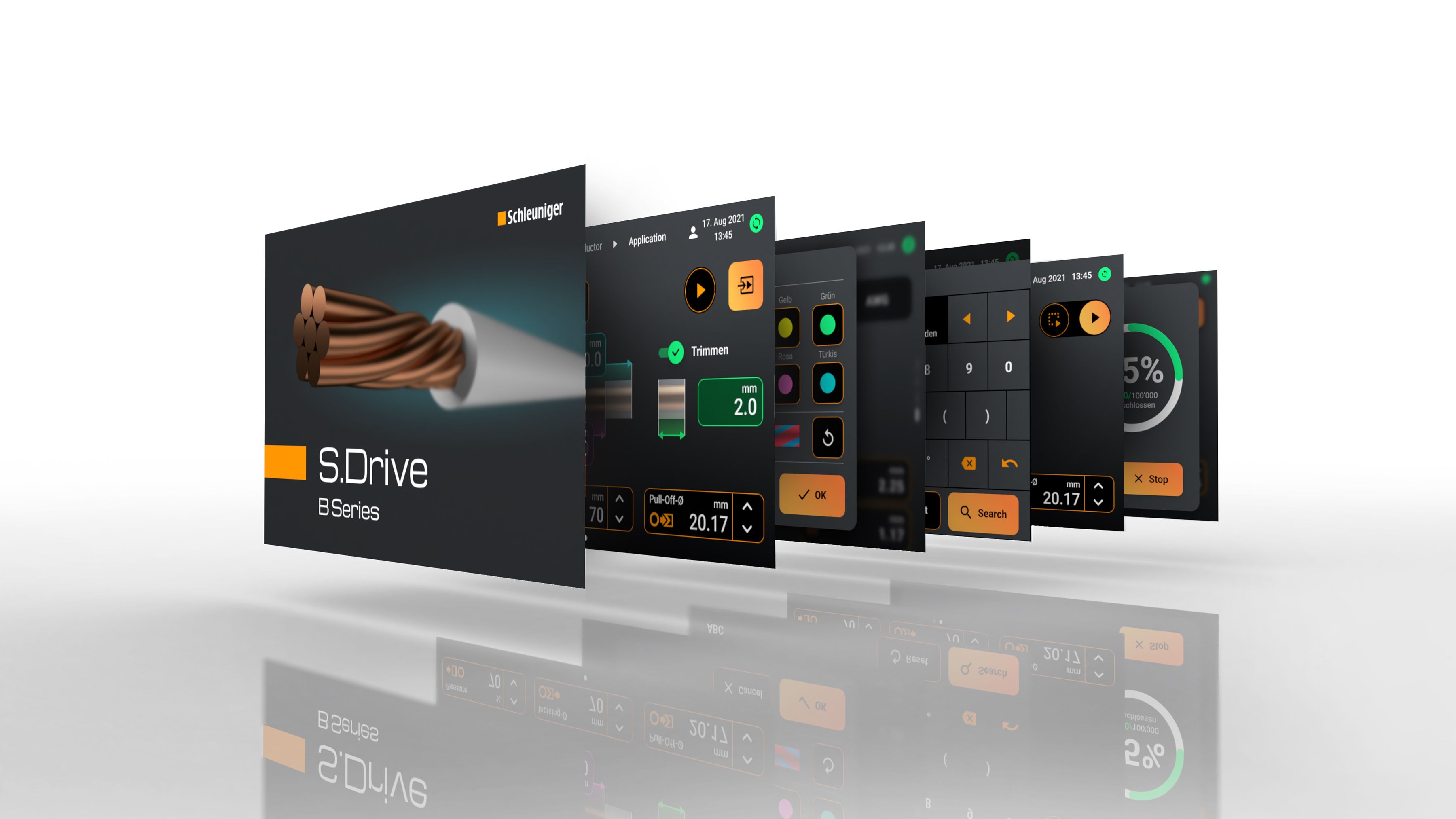 Three questions to the project team
What was the particular challenge of the project from a UX point of view?
Industrial stripping machines have intricate processes and functionalities. Understanding and simplifying these complex processes for the user is a significant challenge. The challenge was to fit many elements (necessary functions) on a small display without creating many screens and keeping the system easy to use. The operators may have varying levels of technical knowledge, education, and experience. Designing an interface that accommodates both novice and experienced users is crucial. It should provide guidance and assistance for beginners while allowing experienced users to access advanced features efficiently.
What was your personal highlight in the development process? Was there an aha!-moment, was there a low point?
It's always a great moment for a designer when the UI is implemented by the developers exactly as the designer intended. We have aha!-moments regularly during our user tests. During the tests, we as designers are surprised again and again, often positively, e.g. when a complicated workflow is understood by all test persons, or negatively, e.g. when several weeks of work were not successful because the users do not understand the principle.
Where do you see yourself and the project in the next five years?
In the next 5 years, we expect a very mature UI with established workflows and sufficiently tested UI principles. In addition, we will add many more functions and features to the UI to run machines that will not exist for another five years. It could also be that we will be able to run the UI on mobile devices. This will allow our customer to operate/monitor their machines on mobile devices as well.