Design
JCH Consumer Design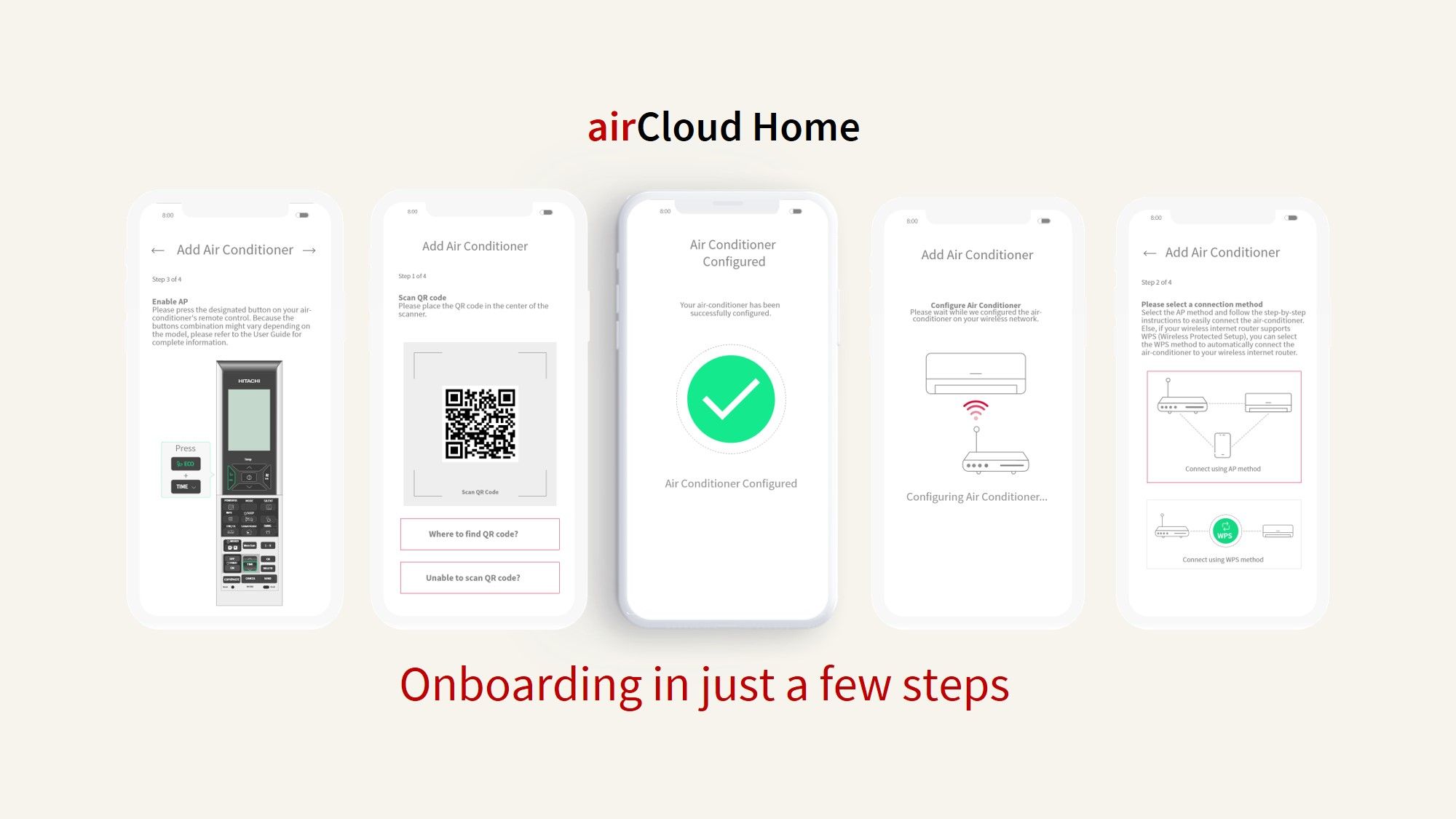 Three questions to the project team
What was the particular challenge of the project from a UX point of view?
At Hitachi Cooling & Heating, we currently offer over a hundred different air conditioner models in more than 80 countries and, depending on the region, they have different functions, hardware and software. We wanted to offer one universal cloud-based remote control that would work with all of our air conditioners.
This meant that:
1/ Our app needed a dynamic UI that adapted to each air conditioner, showing only the functions of that specific model.
2/ We established up to 8 installation process flows to adapt to each user's situation and make installation simple as user's side.
What was your personal highlight in the development process? Was there an aha!-moment, was there a low point?
Highlight: When we launched airCloud Home, we immediately received spontaneous praise from our channel partners, saying the installation and pairing process was super easy. We are aware that not all customers are digital minded, so we were pleased to hear the UX was a success.
Low point: Our branding had just been renewed with a modern and premium style, and we wanted airCloud Home users to feel this when accessing the app. However, this was the first app to use the new branding and it took us quite some time to adapt it into a mobile app UI.
Where do you see yourself and the project in the next five years?
airCloud Home will continue to evolve as we integrate new innovations into our offering. In our industry, there are three main areas that can benefit from IoT;
-Comfort: Special functions for better sleep, day modes and a whole variety of others.
-Energy efficiency: We can imagine connecting air conditioning to smart grids at home so our customers will be able to reduce their utility bills and carbon footprint.
-Usage Trackers: Many people still struggle with air conditioning controls and optimizing performance. With apps, we can give them customized advice and usage reports to improve their experienc