Design
JCH Consumer Design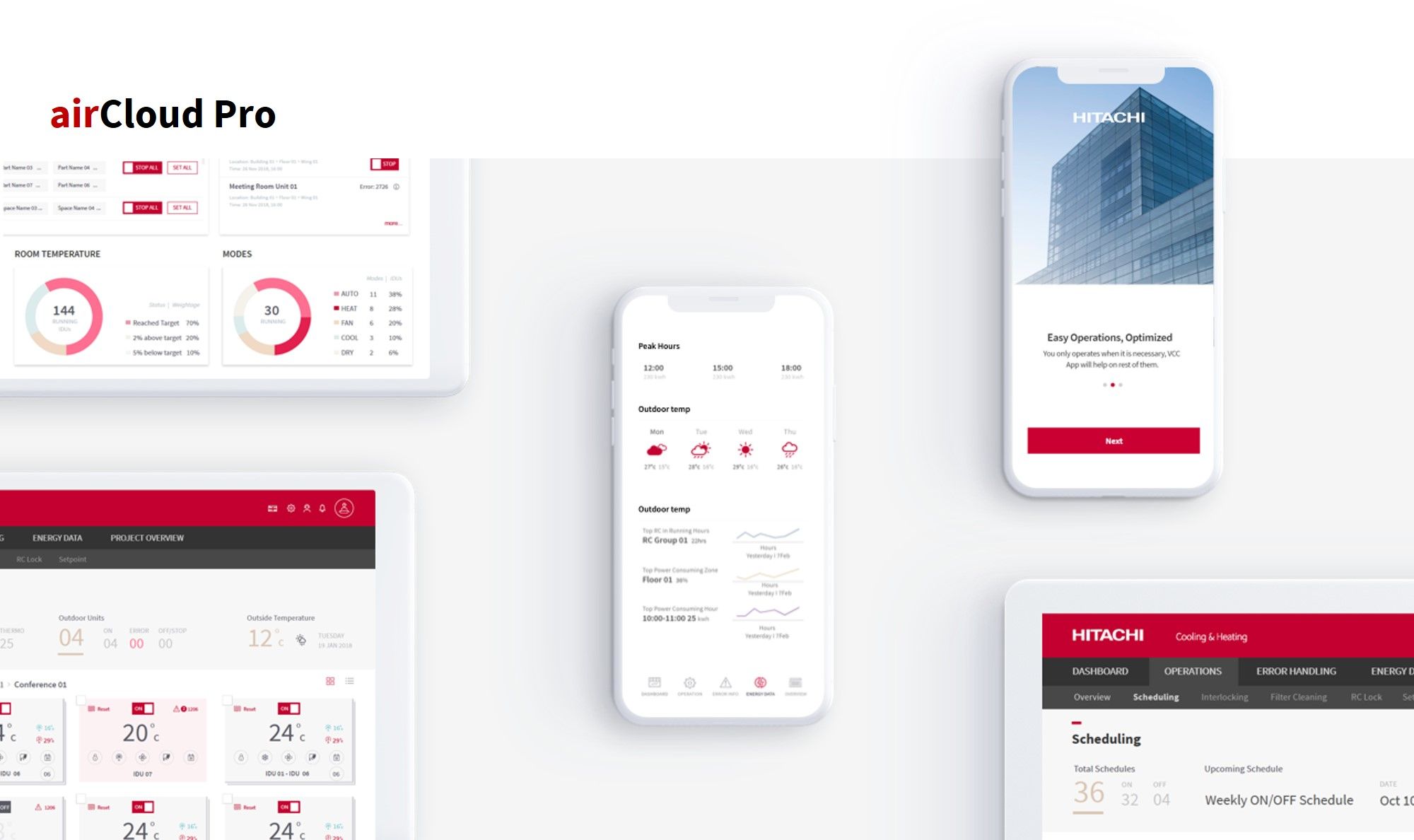 Three questions to the project team
What was the particular challenge of the project from a UX point of view?
We had many challenges to overcome! Large air conditioning systems –which we call VRF systems- can be very complex. They encompass multiple equipments, various levels of zoning, and indoor controllers, which is why managing a VRF system is often perceived as complicated, despite actually generating great savings.
To change this perception, we had to craft a way to navigate these systems simply. With airCloud Pro, users can easily identify which units or zones they are operating using a "zoom in/out" instant visualisation feature. They can even name units or zones individually to make locating them even quicker.
What was your personal highlight in the development process? Was there an aha!-moment, was there a low point?
Highlight: The first time we presented a demo internally to colleagues from overseas, they were so impressed! The very concept of creating a cloud-based management tool for our large air conditioning systems was groundbreaking.
Low point: The beginning of the project were difficult. HVAC industry professionals are mechanical engineering focused, while UI/UX are digital experts. Those are completely two different worlds, based on technical expertise, and we couldn't't understand each other. We had to bring on all our colleagues on-board, to explain and brief our software partners to 'translate' our needs effectively.
Where do you see yourself and the project in the next five years?
I see airCloud Pro going far! The potential for IoT in the HVAC industry is limitless: from AI for comfort customization to preventive maintenance, or online troubleshooting, we can envisage numerous functions that will offer energy savings and simplified servicing!
Apps and online tools can accompany HVAC customers through each step of their journey and life of a unit: system design, installation and maintenance. We believe that airCloud Pro is a groundbreaking first step in an exciting future for Hitachi Cooling & Heating full of possibilities.