School
Kunsthochschule Weißensee & Freie Universität Berlin
Teacher
Carola Zwick (Product + Interaction Design, khb), Prof. Thomas Ness (Embodied Interactions, khb), lecturer Judith Glaser (MA Design, khb), Prof. Dr. Claudia Müller-Birn (Human-Centered Computing, FU Berlin)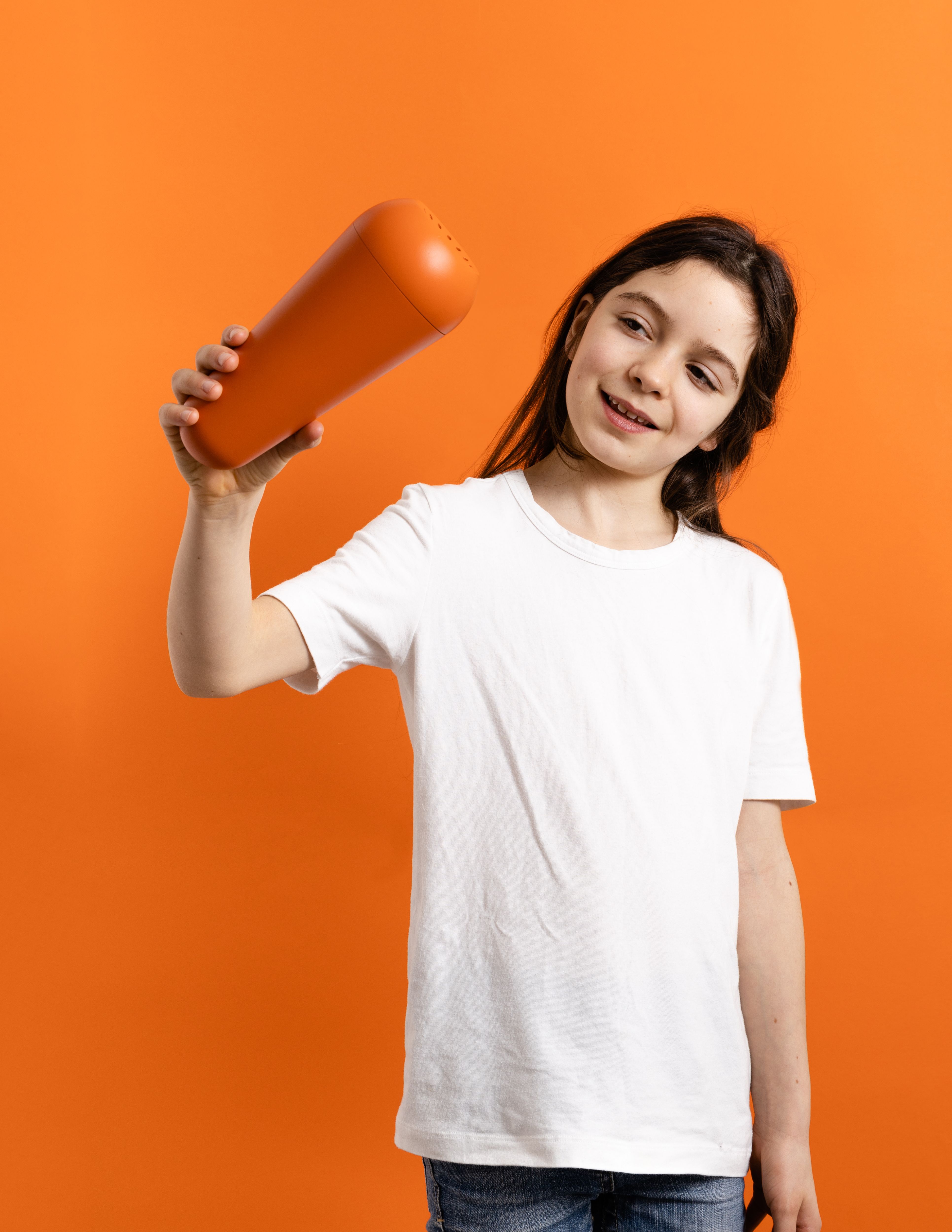 Three questions to the project team
What was the particular challenge of the project from a UX point of view?
Children are demanding users and honest critics. In order to make the toolset as sustainable as possible, it was necessary to involve different age groups and therefore to design and use the products in a comprehensive and appealing way. Here, the operation in the context of "school" was designed not only for children of different school classes, but also with teachers in mind. The challenge also consisted in not "adapting" the children to road traffic, but in supporting them to become more independent and mobile.
What was your personal highlight in the development process? Was there an aha!-moment, was there a low point?
Recognising the problems in school mobility education and the potential that the topic brings with it was initially one of the Aha! moments. But no project is linear and there is often the so-called frustration phase. Sometimes, with too many parameters, you lose sight of the goal. There is always something unpredictable happening, for example that the technology doesn't work when it should. But even from this phase you take so much with you and in the end everything comes together like pieces of a puzzle. When we gave the final toolkit to the children - and they tried it out with a natural curiosity and fun - that was the highlight for all of us.
Where do you see yourself and the project in the next five years?
Since the AKT!V LABOR project offers great development potential, we want to dedicate ourselves as a team to the implementation of the set. We would like to carry out further developments and tests and find cooperation partners who offer suitable sustainable production. Our vision is that AKT!V LABOR becomes an own brand and can grow. As we would like to continue our approach of designing interactive hardware and software for the educational sector, an expansion of the current tools, as well as further tools that expand the range are conceivable.