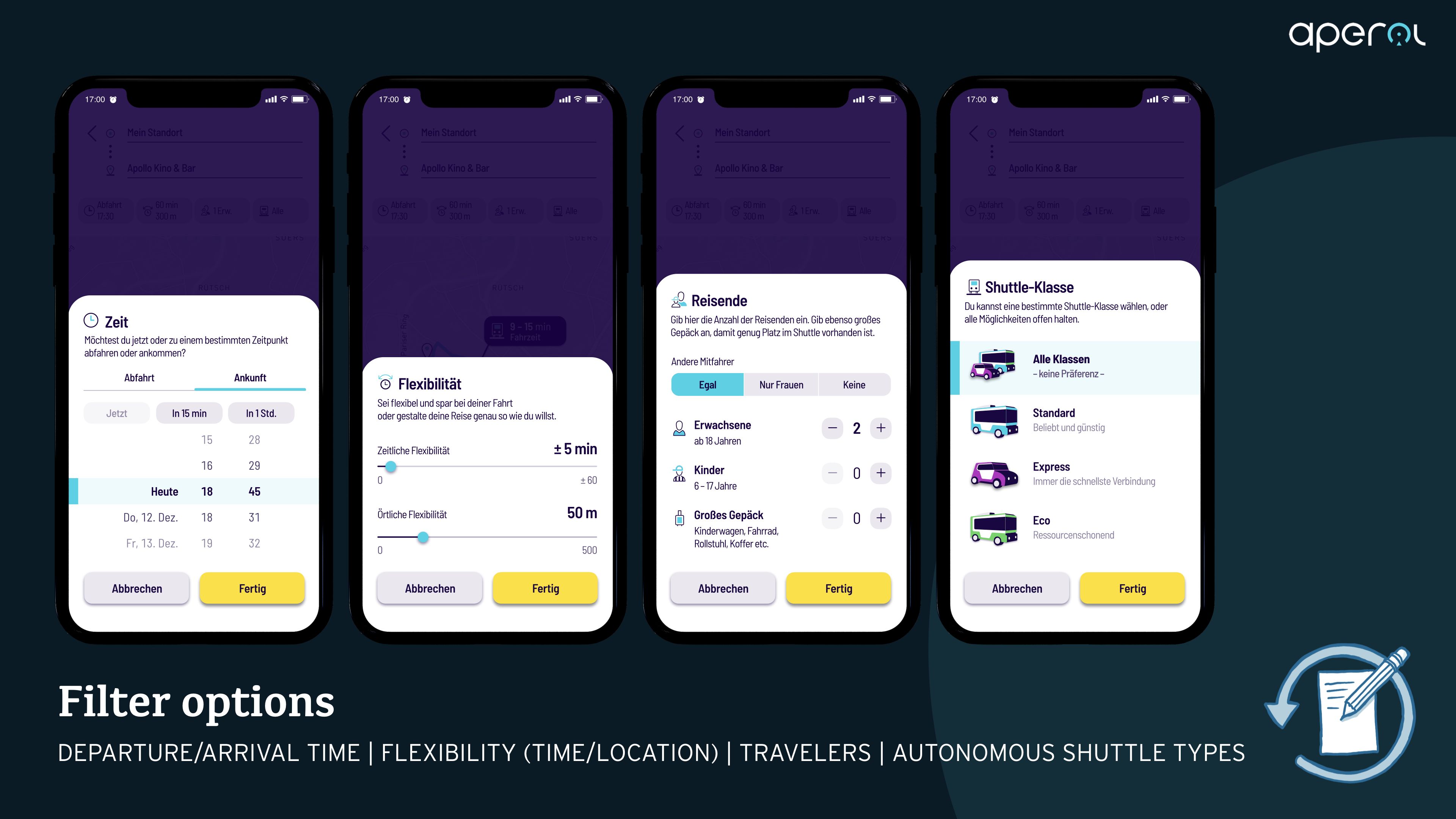 Three questions to the project team
What was the particular challenge of the project from a UX point of view?
Despite immense research and development efforts, public transport with shared autonomous vehicles is still a futuristic, partly even theoretical matter. From a UX point of view, one of the main challenges is therefore to incorporate this - currently non-existent - usage context into the development process and thus create the basis for a positive user experience and social acceptance.
What was your personal highlight in the development process? Was there an aha!-moment, was there a low point?
Working in large, interdisciplinary teams across various stakeholders and company boundaries often turns out to be complex and sluggish, with the user often falling by the wayside. Through the human-centered approach and the application of "Collaborative UX Design Methods" we were able to counter this complexity in a structured way. A highlight in the development process of the app was a representative citizen dialogue in Aachen with 89 participating citizens. On the other hand, the collaborative concept workshop, where the methodical discussion of technical and design issues led to astonishing results and at the same time created an open and motivating working atmosphere in the consortium.
Where do you see yourself and the project in the next five years?
At the core of the APEROL project is research into the potential of autonomous vehicles in future mobility systems. Such systems have the chance to meet the challenges of current systems (e.g. with regard to efficiency and accessibility). The knowledge gained from the APEROL design and development process can be directly incorporated into the development of future systems and thus have a decisive impact on traffic change in the next five years and beyond - human-centric, demand-oriented and sustainable!