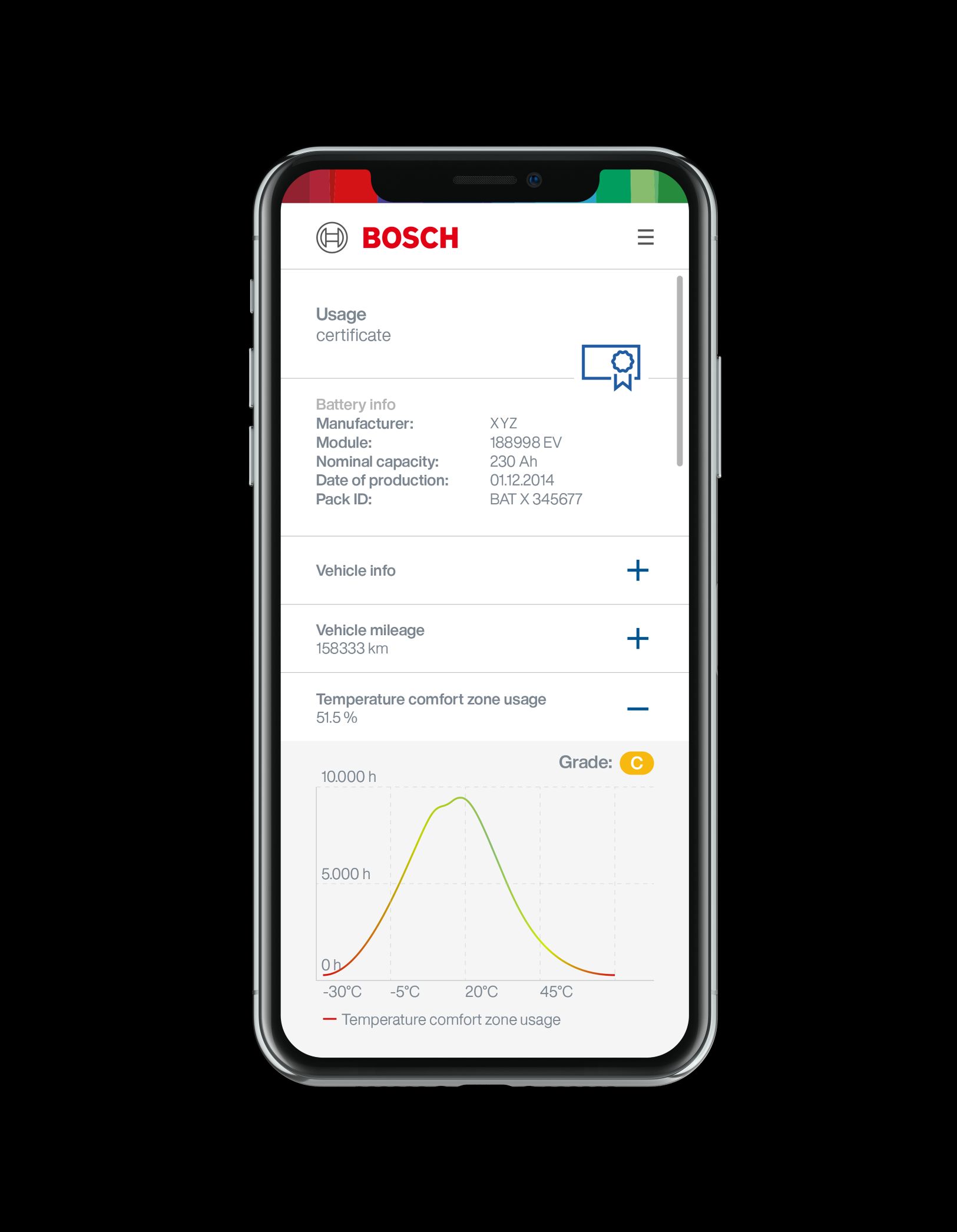 Three questions to the project team
What was the particular challenge in the project from a UX point of view?
EV batteries appear to many people like black boxes. They are a complex electrochemical system and for the end customer it is hard to judge, if the battery is working as it is supposed to. The mileage is not a reliable indicator for battery health because charging has become bi- directional. On the one hand, batteries get charged. On the other hand they provide energy in use cases like vehicle-to-grid, peak shaving or by supplying smart home devices. The challenge was to create maximum transparency by identifying, analyzing and displaying the most important indicators for battery health and residual value in an understandable way.
What was your personal highlight in the development process? Was there an aha! moment, was there a low point?
It was important to see diverse user journeys and we realized that the usage certificate is especially important when re-selling a pre-owned car and when to decide if an EV battery can be used for a second life application in order to increase sustainability. But the most important highlight was to see that all user groups benefit from the transparency about the battery health. Also a highlight was to apply and evaluate our algorithms to a real vehicle fleet in Europe as a basis for the usage certificate, collecting more than 2 million kilometers in one year.
Where do you see yourself and the project in the next five years?
Battery related services like the usage certificate will improve transparency and efficiency in the EV market. The uncertainty is an important aspect that inhibits the purchase of EVs, specially pre-owned ones. Often, the limited transparency about the battery health and the risk of unexpectedly higher costs of ownership is covered by a surcharge, which leads to a higher price level of the EV market. With the usage certificate, the market will become more transparent and efficient. We hope our usage certificate will have a positive impact on the growth of sustainable electric mobility.