School
Hochschule Pforzheim, Fakultät für Gestaltung
Teacher
Prof. Wolfgang Henseler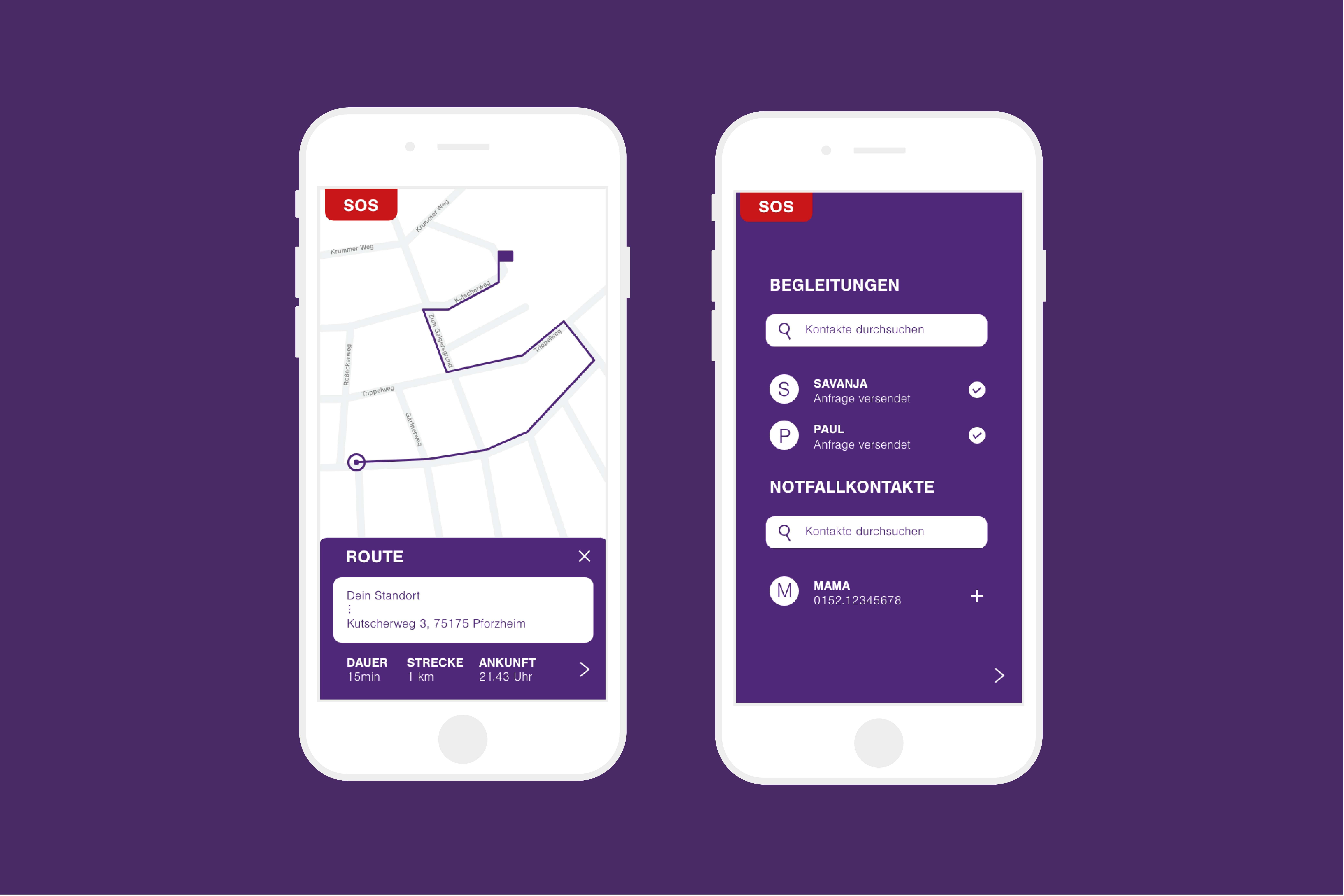 Two questions to the team
What was the particular challenge in the project from a UX point of view?
The challenge was to develop a visual language that is both trustworthy and easy to understand. "beiDir" guides users not only physically to their destination, but also within the system. The navigation structure is built in three steps. 1. Create your route, 2. Add companions and emergency contacts and 3. Start the route. This ensures that even if a person is anxious and unfocused, no mistakes happen. Through my friendly and clear design, the emotionally charged situation should also be relieved of its heaviness. With "beiDir", I would like to enable fearless mobility for pedestrians in public spaces.
What was your personal highlight in the development process? Was there an aha! moment, was there a low point?
One of my highlights was being able to literally put a face to "beiDir". It was very important to me that the users were welcomed and farewelled by app buddies who seemed close to them. I was very pleased to have the opportunity to bring my illustrations even more to life in the video. Another highlight was the evaluation of my survey. It was very moving to learn from those affected and what kind of support/functions they would want from a companion app. This is also how the unique selling points of "beiDir" were developed.