School
Victoria University of Wellington
Teacher
Dana Fridman, Anne Niemetz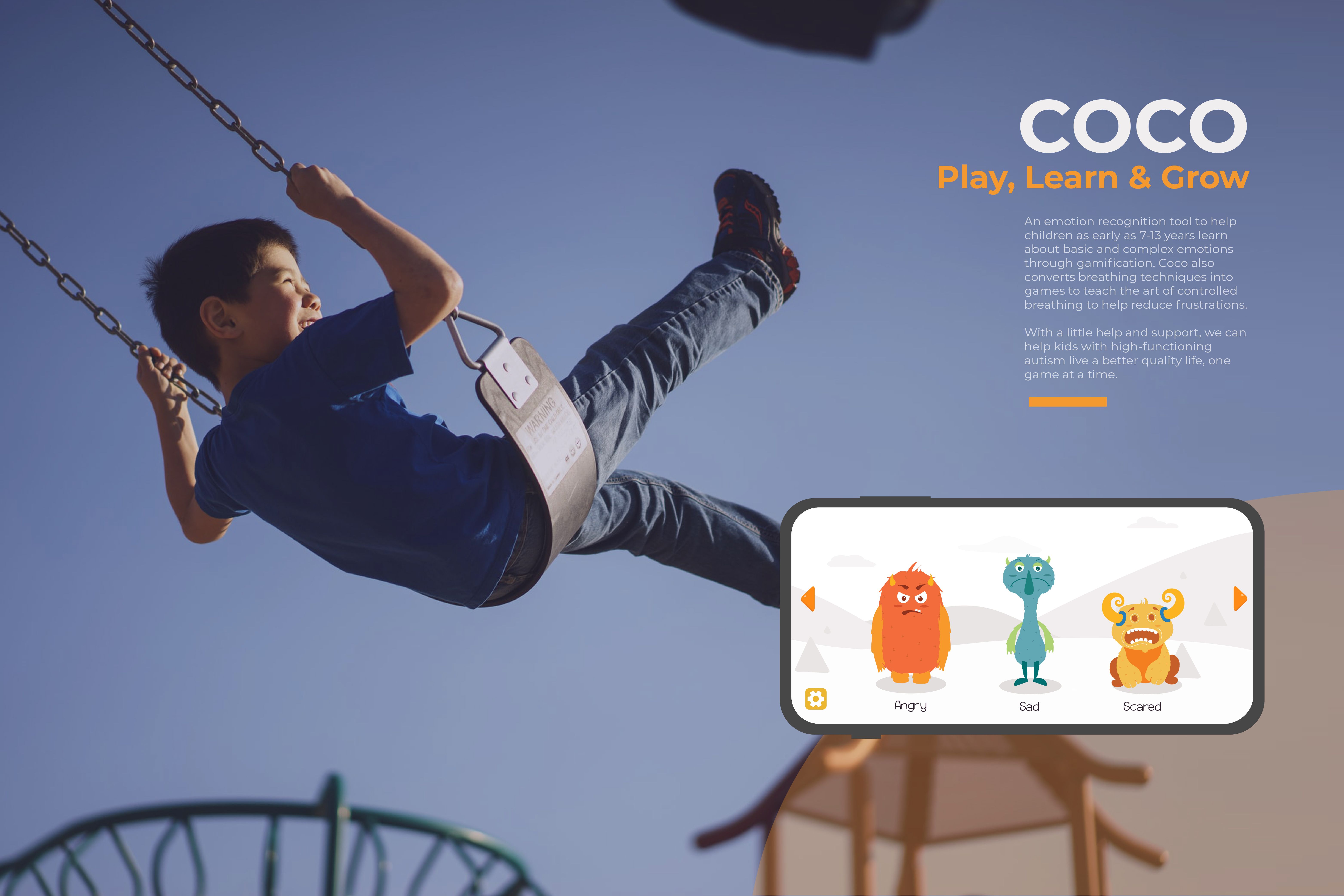 Three questions to the team
What was the particular challenge in the project from a UX point of view?
Challenge I - Colours play a major role in helping children with Asperger's syndrome identify emotions. E.g. associations can be built between red and anger, blue and sadness. Challenge II - While cognitive behavioural therapy techniques were used to develop mini-games, I was aware that being unsuccessful at these games could cause a rise in frustration amongst the user. Thus from a UX point of view, the application had to be designed so that it not only engaged its users but successfully helped them to learn and grow with it.
What was your personal highlight in the development process? Was there an aha! moment, was there a low point?
During the development process, I spoke with several clinicians who gave me insights on Cognitive Behavioral Therapy (CBT). It was during these sessions that I realized the importance breathing played in the success of the CBT. The Aha! Moment for me was realizing that breathing itself could be turned into a game by equipping the users with skills that could help them throughout their life.
Where do you see yourself and the project in the next five years?
CBT - Continue working with clinicians and children with autism to improve on the mini-games to provide better emotion recognition skills. Data - Begin working with a data scientist to analyse the usage patterns of Coco, thereby providing insights on improving the app. UX - Start conducting data based A/B testing on the various aspects of Coco to improve the user experience and interface. To do the above, I wish to have a small team of passionate colleagues who would work with me on a unified vision of improving quality of life for children with Asperger's syndrome.