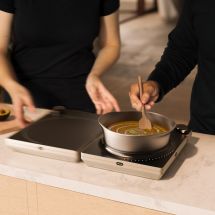 Design
Luisa Ebeling, Indalecio Gaytan, Niklas Muhs, Yash Saboo
School
Umeå Institute of Design
»This well designed concept offers a product unlike anything currently available on the market. The self-explanatory user interface is reduced to a minimum, but clearly communicates the functions of heat regulation, weight measurement and timer - even the control of multiple hobs is very intuitive. The idea of creating a small community to keep in touch with family or friends through an abstract way of interactive cooking is charming and a novel idea. Modularity is the future, and this concept could prove itself in all markets, including dormitories and community spaces, extending its lifespan as a growing system.«

Max Eicher & Peter Post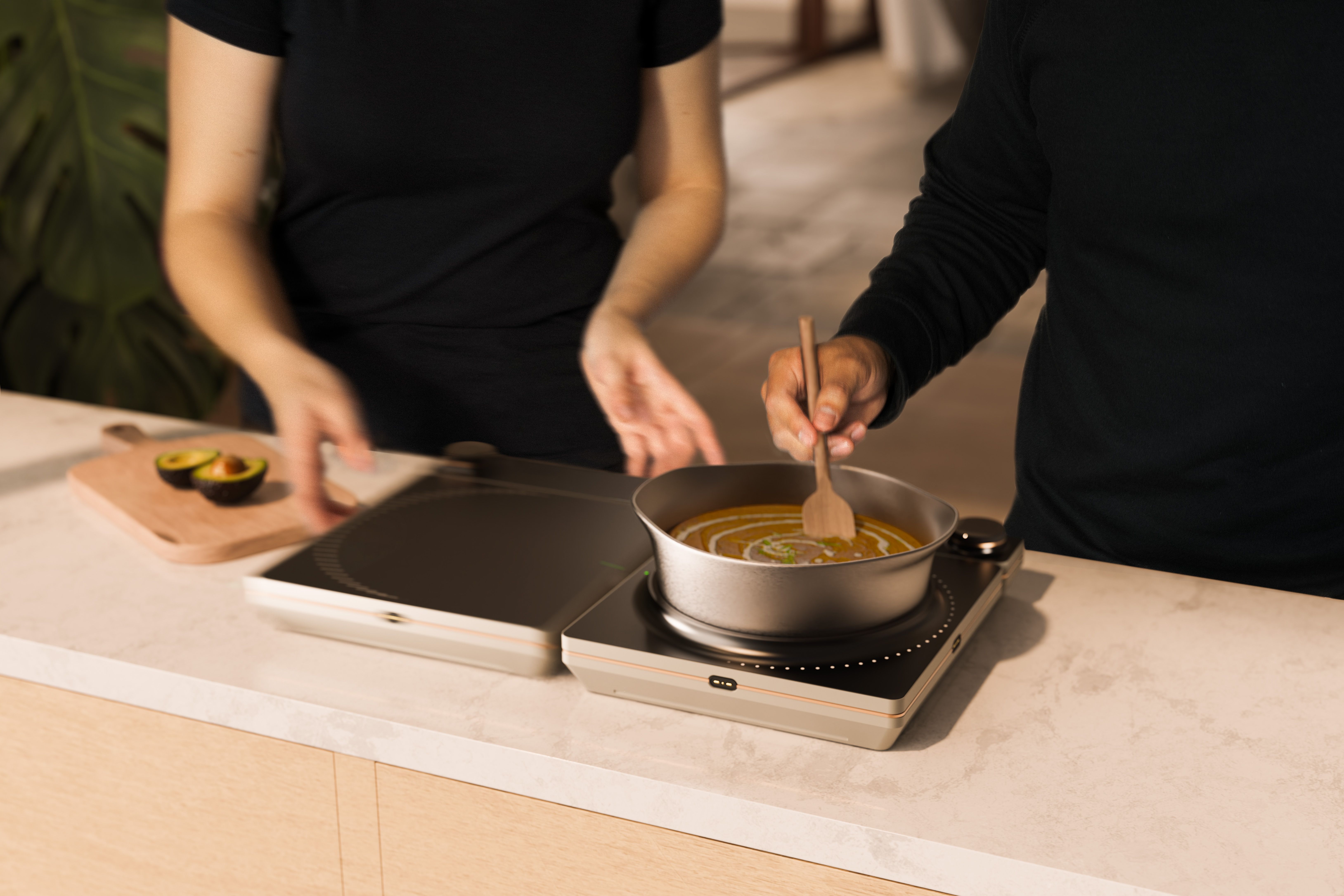 Three questions to the project team
What was the particular challenge of the project from a UX point of view?
The goal is to bring calmness to the cooking process and minimize stress as much as possible. The aim was to create incentives for someone who typically doesn't enjoy cooking, possibly even fostering connections with loved ones located far away.The main objective is to provide a cohesive and understandable interaction for a platform that can exist in many different compositions. Additionally, incorporating a descriptive but not too obtrusive visual feedback into the cooking experience was essential.
What was your personal highlight in the development process? Was there an aha!-moment, was there a low point?
Understanding our persona on an emotional level was challenging. However, once we had the idea for the concept, it became apparent that it would align well with our persona. After developing the concept, designing the user experience for cooking to be as simple as possible demanded high effort. There were also numerous physical requirements that kitchen devices needed to fulfill to provide a good hygiene and user experience.
Where do you see yourself and the project in the next five years?
Hardware and software have undergone significant development, and an increasing number of kitchen appliances are becoming more intelligent. New generations expect more from their cooking experience, and it is possible that kitchen devices with comparable capabilities could soon be available on the market.