Design
Modernizing Medicine®
»While progress in the field of medicine has advanced in leaps and bounds, documenting and sharing the narrative of patient records has not yet tapped into the potentials of the digital medium. With the EMA electronic health records (EHR) system, the jury recognizes a massive impact servicing both healthcare professionals and patients. By addressing user pain points such as burdensome tasks causing exhaustion and reduced sense of accomplishment, EMA promises ease-of-use and workflow efficiency delivering a seamless user journey across many touchpoints.«

Layla Keramat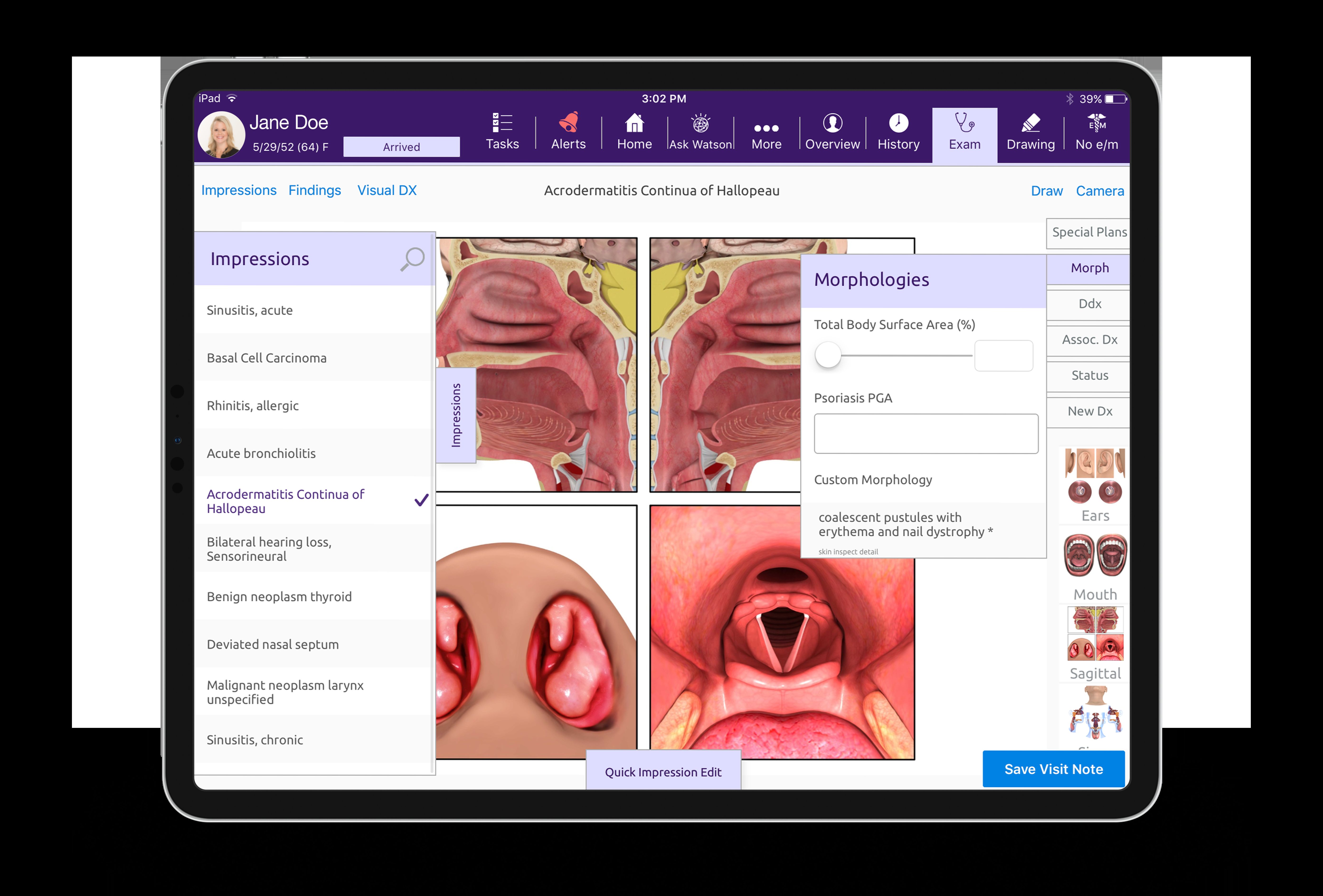 Three questions to the project team
What was the particular challenge of the project from a UX point of view?
Our electronic health records (EHR) system, EMA®, supports many different types of users including doctors, medical assistants, nurses, front office staff, etc. At Modernizing Medicine, we conducted substantial and ongoing user research to understand the unique needs and workflows in order to create features that would work for different roles. We created a series of personas and journey maps to help to convey this knowledge to our product teams to help iterate and improve based on our users' needs.
What was your personal highlight in the development process? Was there an aha!-moment, was there a low point?
As an organization, we take great pride and delight when we can combine our professional knowledge along with client feedback to make an impact. We do take a data-driven approach to help our teams create a product roadmap that prioritizes features that we think will provide the most value to our end users.
Where do you see yourself and the project in the next five years?
There is still much to do in order to try to help to reduce physician burnout and part of that is continuing to improve technology healthcare providers use. Our team will focus on new methods to further increase user efficiency and streamline routine tasks with semi-automated processes using bots, and voice-driven commands as part of a virtual medical assistant.