Country
Hong Kong Special Administrative Region of the People's Republic of China
School
Copenhagen Institute of Interaction Design
Teacher
Simona Maschi, Alie Rose, Martina Pagura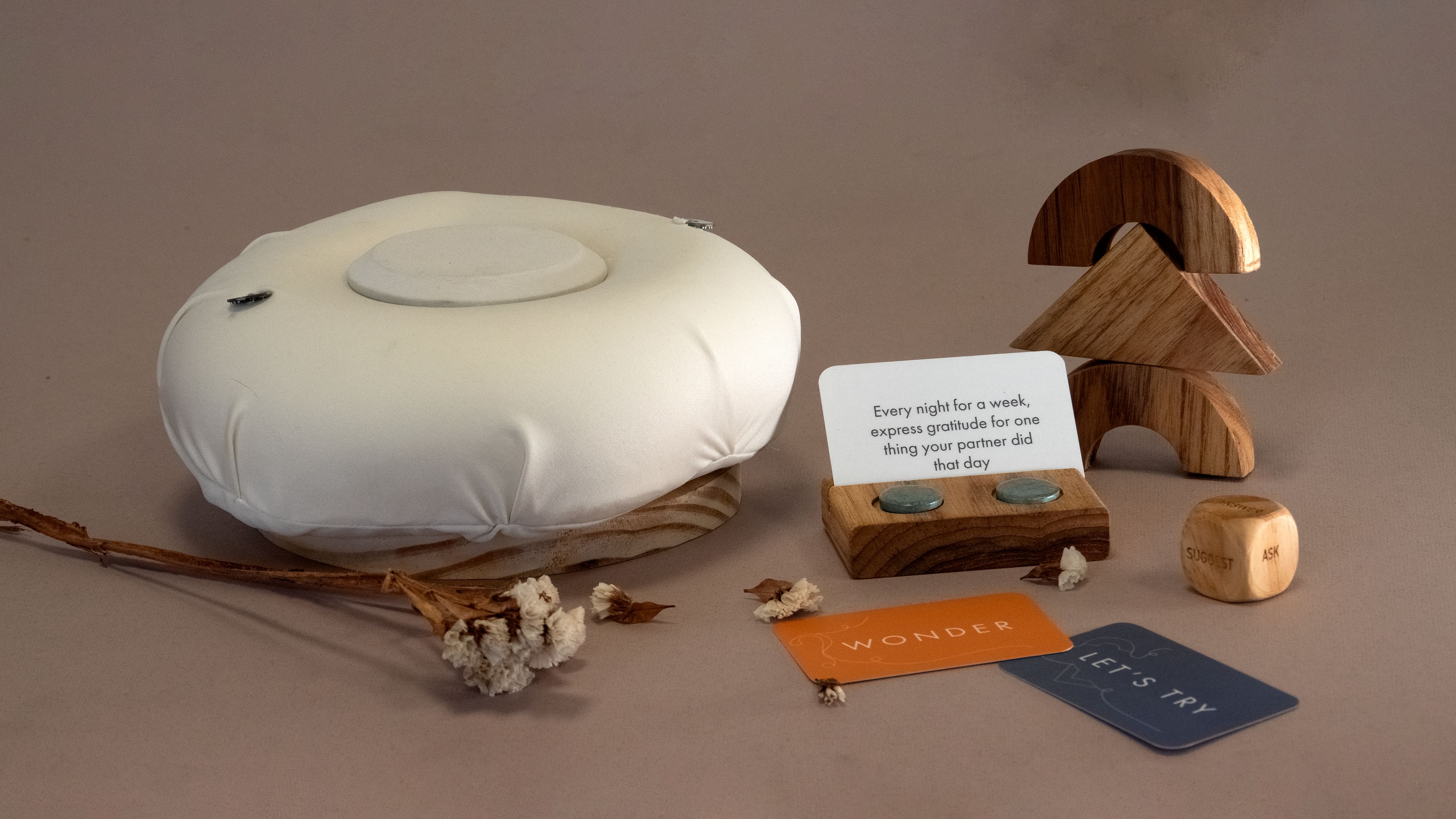 Three questions to the team
What was the particular challenge in the project from a UX point of view?
Given the sensitive nature of the subject, a great amount of care was taken into the preparation and execution of research and testing. This included enrolling in trauma-informed training prior to participant engagement and constant review throughout the entire design process to ensure participants were comfortable with how their information was represented in the project. Research was conducted in a way that participants had full control in driving the sessions, leading to an unstructured open format which made it harder to synthesize research findings into insights. It was also challenging to choose which 'how might we' statements to frame the design challenge given the rich research insights.
What was your personal highlight in the development process? Was there an aha! moment, was there a low point?
While the project focus was initially on cisgender women, it was during a testing session with a same-sex couple that it became clear that intervention can and should be gender neutral. One of the highlights was sending a low fidelity paper prototype of the card game to a couple who were experiencing intimacy issues. This led them to find out something new about each other's preferences with physical intimacy after having been in a relationship of over 7 years. This reinforced the fact that discussions around intimacy are still very much stigmatised even between couples in long term relationships.
Where do you see yourself and the project in the next five years?
I wish to partner with NGOs or support groups to bring certain aspects of this project to fruition, especially around raising awareness and normalising the effects of trauma. On the other hand, I would like to explore use cases of destigmatising conversations about boundaries and desires around intimacy outside of sexual assault, such as supporting couples through post birth trauma and helping couples rekindle relationships.