School
Hochschule für Gestaltung Schwäbisch Gmünd
»'forestsense' convinced the jury with its holistic solution approach. The design of the hardware reaches a technically almost feasible concept level. The hardware seamlessly connects to a well-designed software application, which is rounded off by a professionally crafted user interface. 'forestsense' is the result of detailed field studies and integrates very well into the daily workflow of foresters. It also significantly improves daily tasks by providing tools for analysis, automation and documentation. This elaborate concept offers an excellent solution for the protection of the world's forests, which are an important factor in the global fight against climate change.«

Max Eicher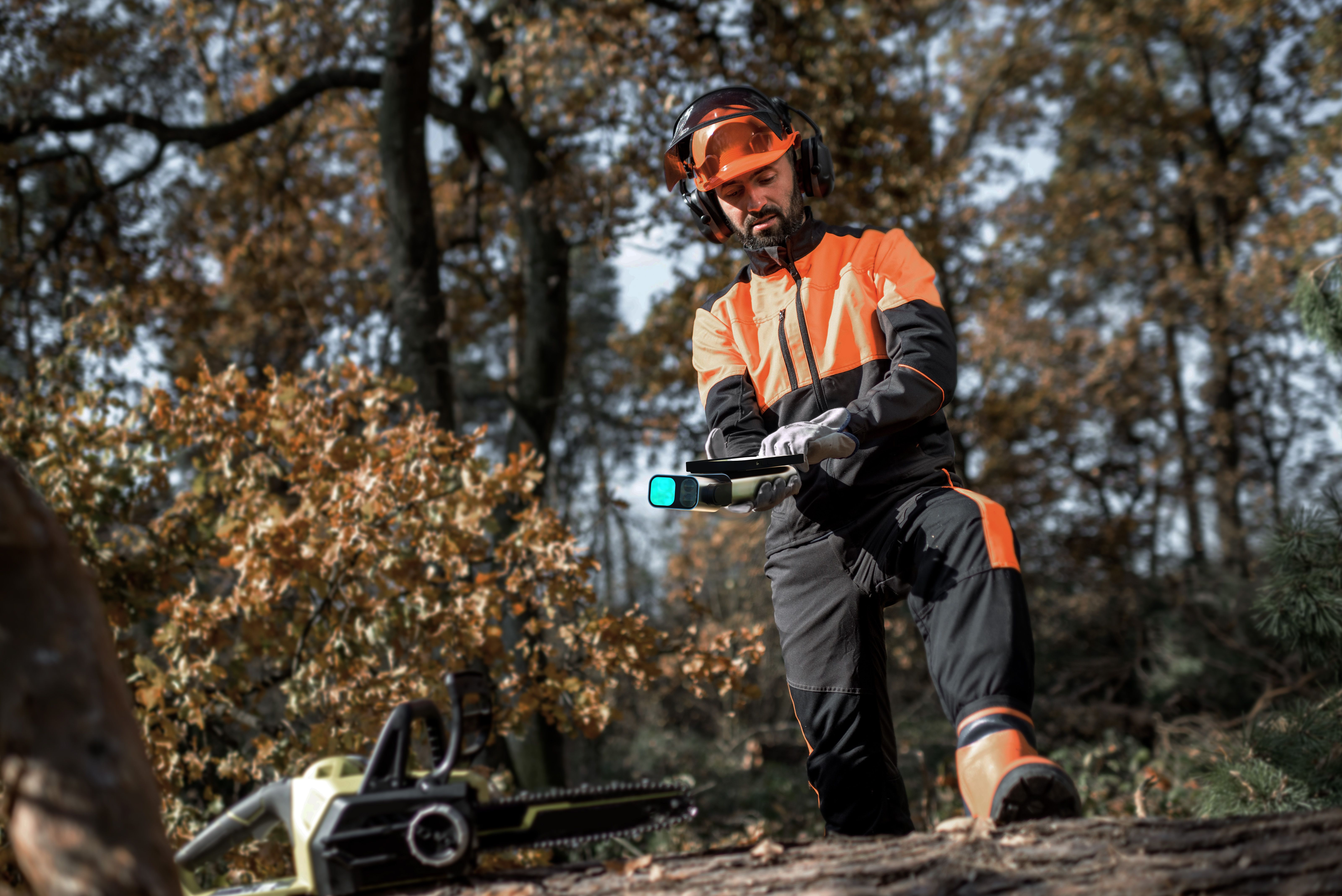 Three questions to the project team
What was the particular challenge of the project from a UX point of view?
During the course of the project, various inconsistencies had to be resolved, with the most prominent challenge being the integration of digital work with the physical world. The limited use of digital tools in forestry can be attributed to the difficulty in adapting the abstracted digital interface to the intricate environment. To address this issue, a remote control system was developed with features for data acquisition and analysis. The interface had to be user-friendly and intuitive to facilitate adoption by individuals familiar with analog methods.
What was your personal highlight in the development process? Was there an aha!-moment, was there a low point?
Initially, the goal of the project was to find ways to increase tree planting. However, as the research advanced, it became evident that we need to focus on doing more to sustain the health of our forests. The investigation involved studying various interventions that can help preserve the well-being of the forests. The "aha" moment occurred when I realized that forest workers struggle to make deductions from interventions, since it can take several decades to assess the actual health of the new trees. As a result, the proposed solution is to develop a system that documents interventions and decisions, enabling better learning and informed decision-making.
Where do you see yourself and the project in the next five years?
During discussions with companies operating in the forestry industry, I was informed that similar efforts are already underway in some specific areas. However, data processing and infrastructure pose significant challenges, which means that it may take a long time before a system in this direction can be fully implemented.