School
Umeå Institute of Design
»Hapticlabs is an incredibly innovative toolkit for prototyping with haptic feedback and rapid user testing. Product developers can create interactive models quickly and efficiently with this kit, even without extensive programming knowledge. Hapticlabs caught the jury's interest from the get-go. It is a truly outstanding product that you want to use right away!«

Pelin Celik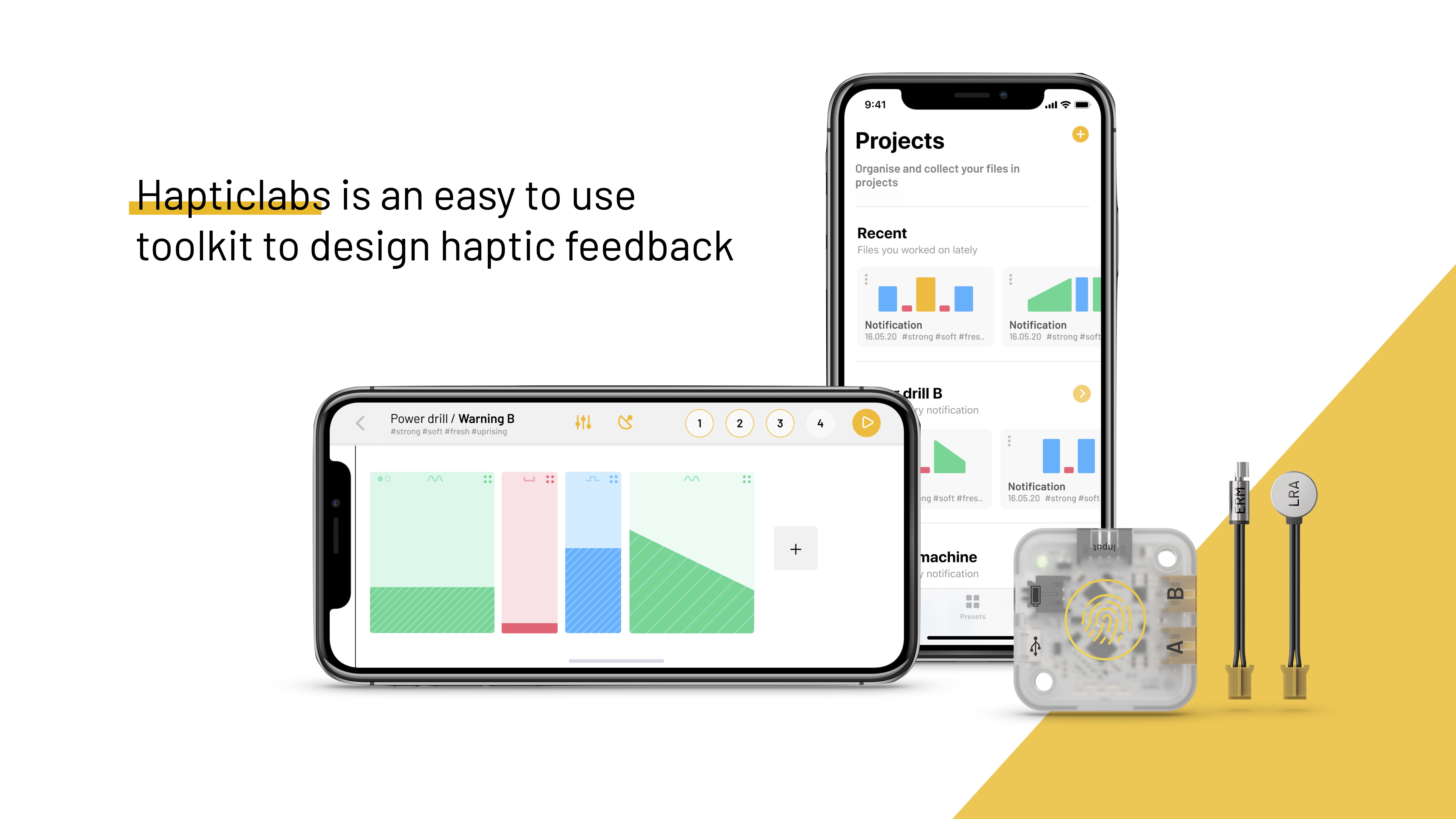 Three question to the team
What was the particular challenge in the project from a UX point of view?
The common haptic design process is aimed at expert users, offering a wide range of possibilities at the price of extreme complexity. Creating an easy-to-use concept while keeping the needed functionalities and enabling a universal application was an essential challenge throughout the project.
What was your personal highlight in the development process? Was there an aha! moment, was there a low point?
Working with a tangible topic such as haptics during the pandemic was a difficult task in itself. To deal with this restriction, various work-arounds using sound, videos or physically shipping prototypes were needed to evaluate ideas and concepts with users. Receiving positive in-person feedback after the restrictions were lifted, was a great relief and proof for the immense value of involving the user throughout the process.
Where do you see yourself and the project in the next five years?
Hapticlabs has the potential to resolve the missing link for anyone who wants to get started in the field. In the long-term I hope that by supplying accessible tools to the growing community of designers and makers, haptics will become more prominent in future products and applications. Large opportunities are lying within products we use on a daily basis as well as medical devices and support for visually impaired. Currently we are building a team of haptics enthusiasts to make the toolkit available in the close future.