Design
MAN HMI & Styling Team supported by designaffairs GmbH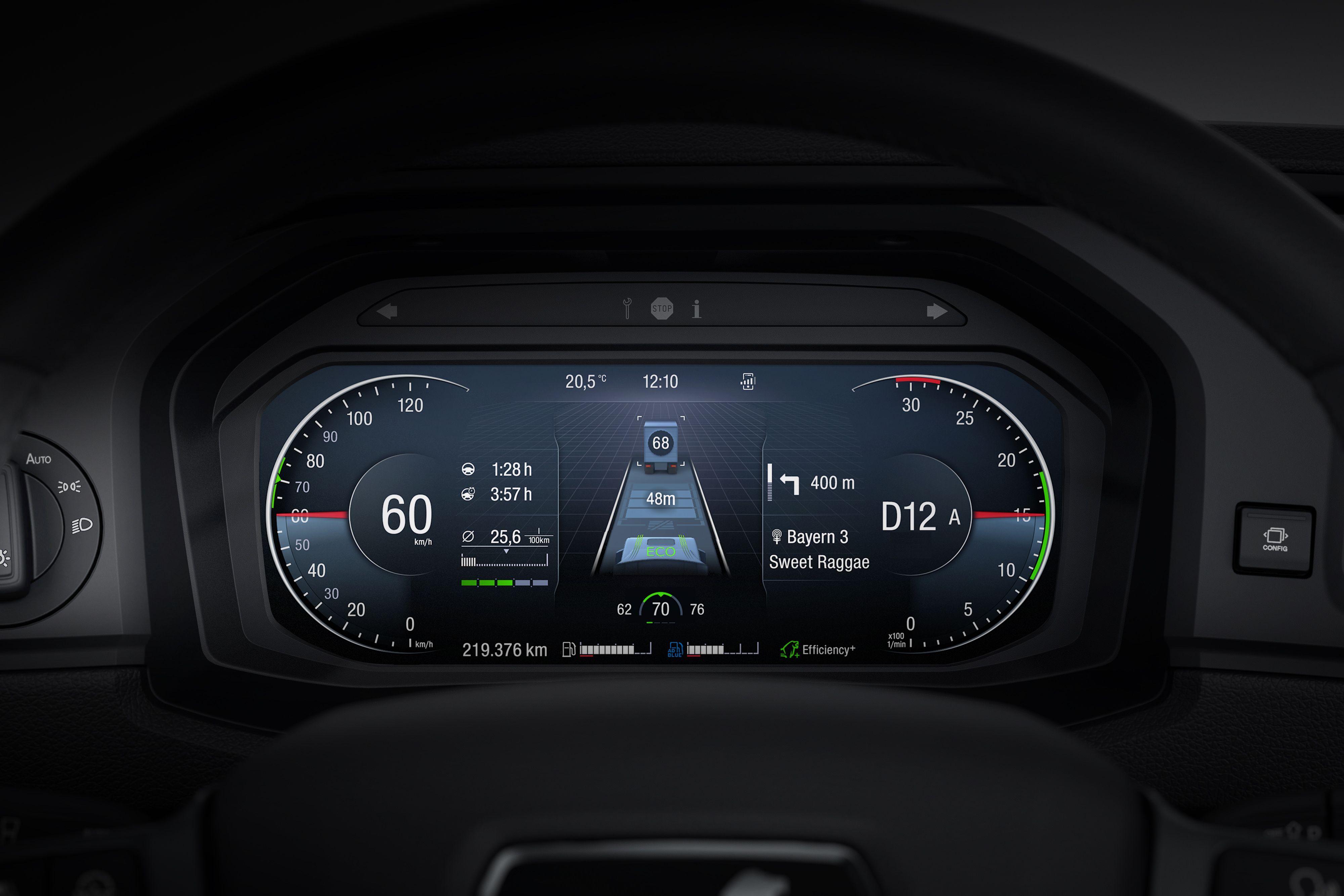 Three questions to the project team
1. What was the particular challenge of the project from a UX point of view?
Commercial vehicles have many special and application-specific functions and are both work equipment and living space for the driver. Drivers have been constantly involved in the development process to ensure that the new driver's workplace simplifies the truck driver's everyday life. Special attention was paid to the robust application scenarios of trucks. Clear haptic feedback and decoupling of the effects of vibration by providing support for the operator's hand guarantee safe operation even while driving. In all driving situations the premise "maximum user experience with minimum distraction" applies. In order to make operation as easy as possible for all drivers, special emphasis was placed on a consistent operating and design philosophy across all components.
2. What was your personal highlight in the development process? Was there an aha!-moment, was there a low point?
The entry into the first static model of the cabin was particularly impressive. Here, for the first time, the individual components could be experienced in interaction, and it was confirmed that a new type of comprehensive concept is emerging that will simplify the driver's everyday life and increase comfort. Positive reactions from subsequent user studies have confirmed and consolidated the concept. The first ride in the drivable prototype was then a real thrill.
3. Where do you see yourself and the project in the next five years?
Our aim is to ensure that the driver's workplace of the new MAN truck generation inspires drivers and becomes the new benchmark in terms of user experience and comfort in the industry. In order to live up to this claim in the long term, it is important to continue to include the feedback of the drivers and to further develop the driver's workplace in modular form. With the new MAN Truck Generation, a platform has been created that offers ideal conditions for supporting the driver with a wide range of innovative features in the future.