Design
Digital Health Lab: Josh Richman, Ixabu Gonzalez, Kim Im, Kyungmin Lee, Matthieu Chaminade, Megan Gupta, Philip Park, Young Jang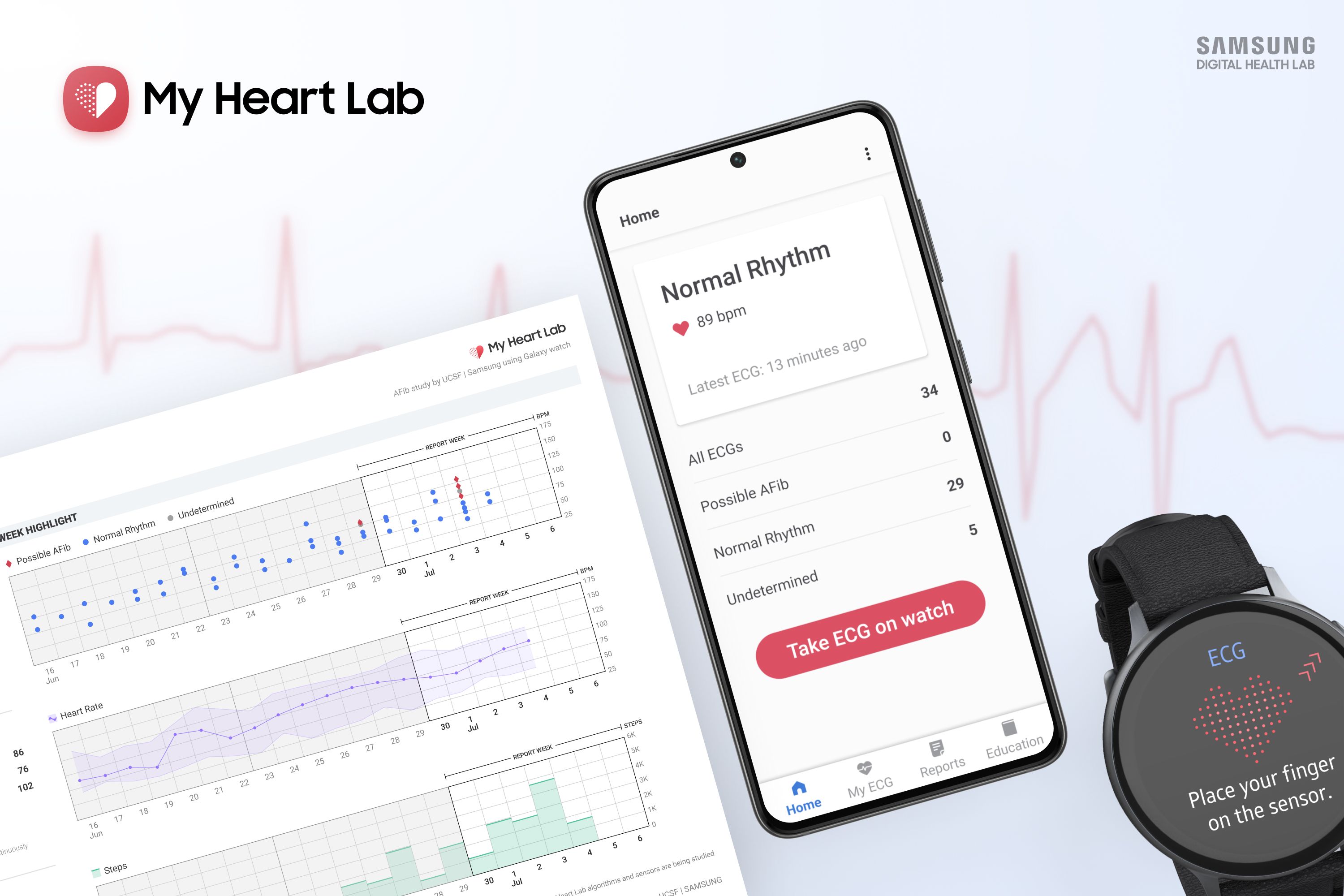 Three questions to the project team
What was the particular challenge in the project from a UX point of view?
Understanding AFib is complex. We made the information more accessible by creating a clear distinction in user groups, appropriately providing concise summary interfaces for users and comprehensive reports for physicians. Throughout the apps, we defined three key states for heart rhythm — Possible AFib, Normal Rhythm, and Undetermined. This allowed us to keep explanations simple while providing users with crucial information. Along with revealing health insights to users, we designed a system that enables physicians to broaden their visibility, increase detection, and surface clinically significant information in their patients to help make clinical decisions for AFib diagnosis.
What was your personal highlight in the development process? Was there an aha! moment, was there a low point?
Our key insight was that there should be a clear distinction between primary users' experiences & physicians who need specific details to make clinical diagnoses. We structured the app around this distinction to provide each group with the right information at the right time. For primary users, we created three simple states for heart rhythm & based the app around that level of detail. While collaborating with cardiologists, we learned about how they make clinical diagnoses and translated that information into the report structure & data visualizations along with how & when to notify users of Possible AFib.
Where do you see yourself and the project in the next five years?
AFib typically affects people over 65. The CDC estimates that 12M people in the US alone will have AFib by 2030. Although AFib is extremely prevalent, there are surprisingly few products readily available for detecting and monitoring the disease. My Heart Lab provides a revolutionary solution that could allow millions of people worldwide to start detecting a serious disease and remotely monitoring their heart health today.