Design
Philips Experience Design
»IntelliSpace Cognition responds to an overdue digitization need. It addresses a specific use case and offers a moderated examination process. As a result, it increases the efficiency and allows medical personnel to concentrate on the patient, while keeping full ownership of the process and being able to bring in their expertise. In terms of tracking and objectivity, the digital capturing and visualization of data improves the evaluation, documentation and comparison of data in significant ways. The system also enhances transparency in medicine by making the assessment of cognitive capabilities more comprehensible. This enables both patients and family members to become active participants and to lead an informed discussion with medical practitioners.«

Stephanie Hölzlwimmer
And the Award goes to....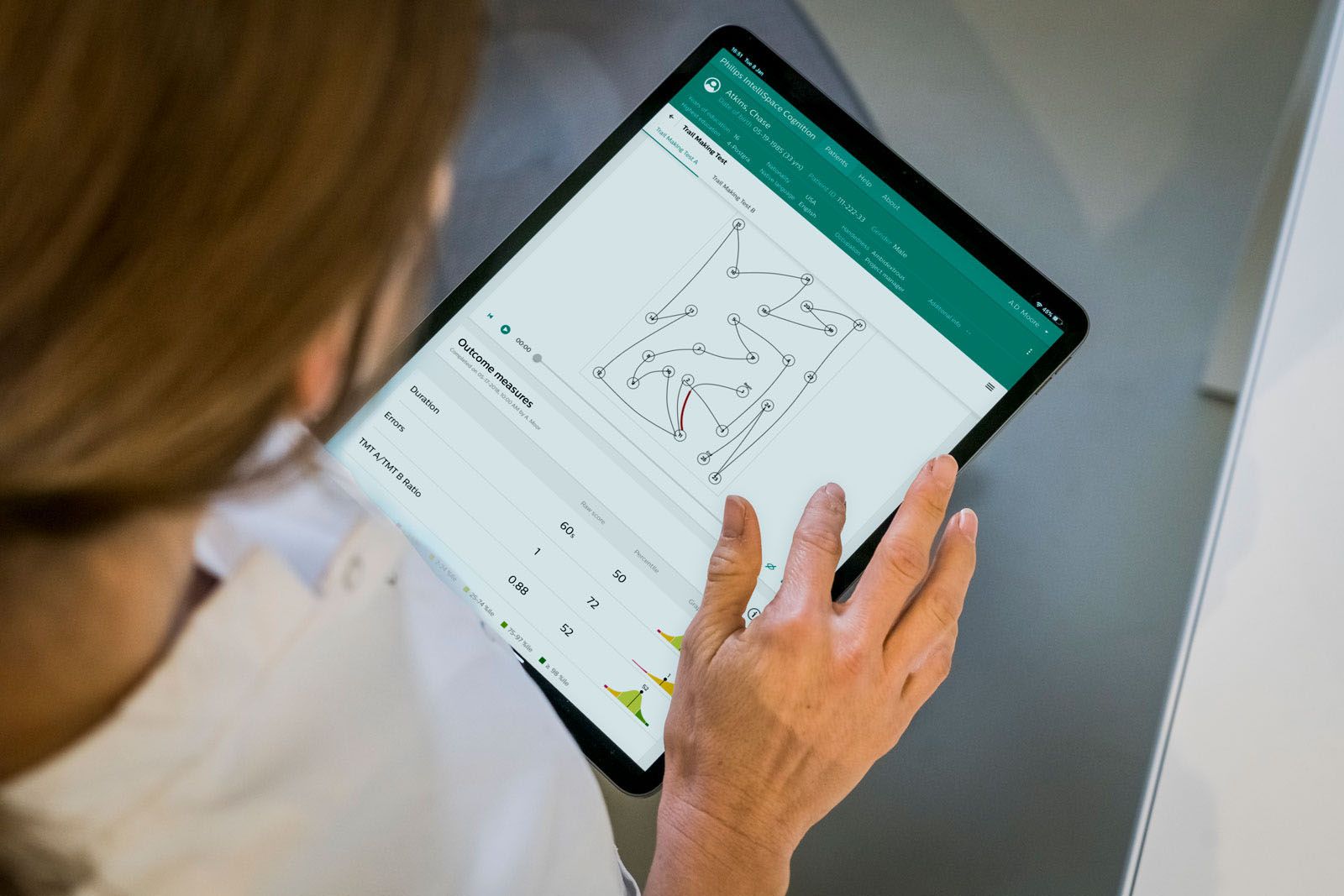 Three questions to the project team
What was the particular challenge of the project from a UX point of view?
The main challenge was to make a sophisticated system work flawlessly in the existing physician workflows in hospitals, institutions and private practices. We also needed to design the tests for a difficult patient group. When designing the solution, our one design decision could have impacted several other parts and sometimes in ways which were hard to predict, especially if it is a medical device. We needed to stay focused and approach it holistically by working closely with neurologists and neuropsychologists in an iterative manner and checking it constantly by usability studies.
What was your personal highlight in the development process? Was there an aha!-moment, was there a low point?
There were many aha! moments after each time we have talked to users. The main ones were about the workflow and the reporting part. We have understood that we needed to simplify the way we have visualized the results much more than we anticipated during the concept phase.
Where do you see yourself and the project in the next five years?
We will continue on improving the product with the new insights from our user studies and explore new opportunities for its clinical use.