Design
Konstantinos Anastasiou
School
AKTO Art & Design (Middlesex university)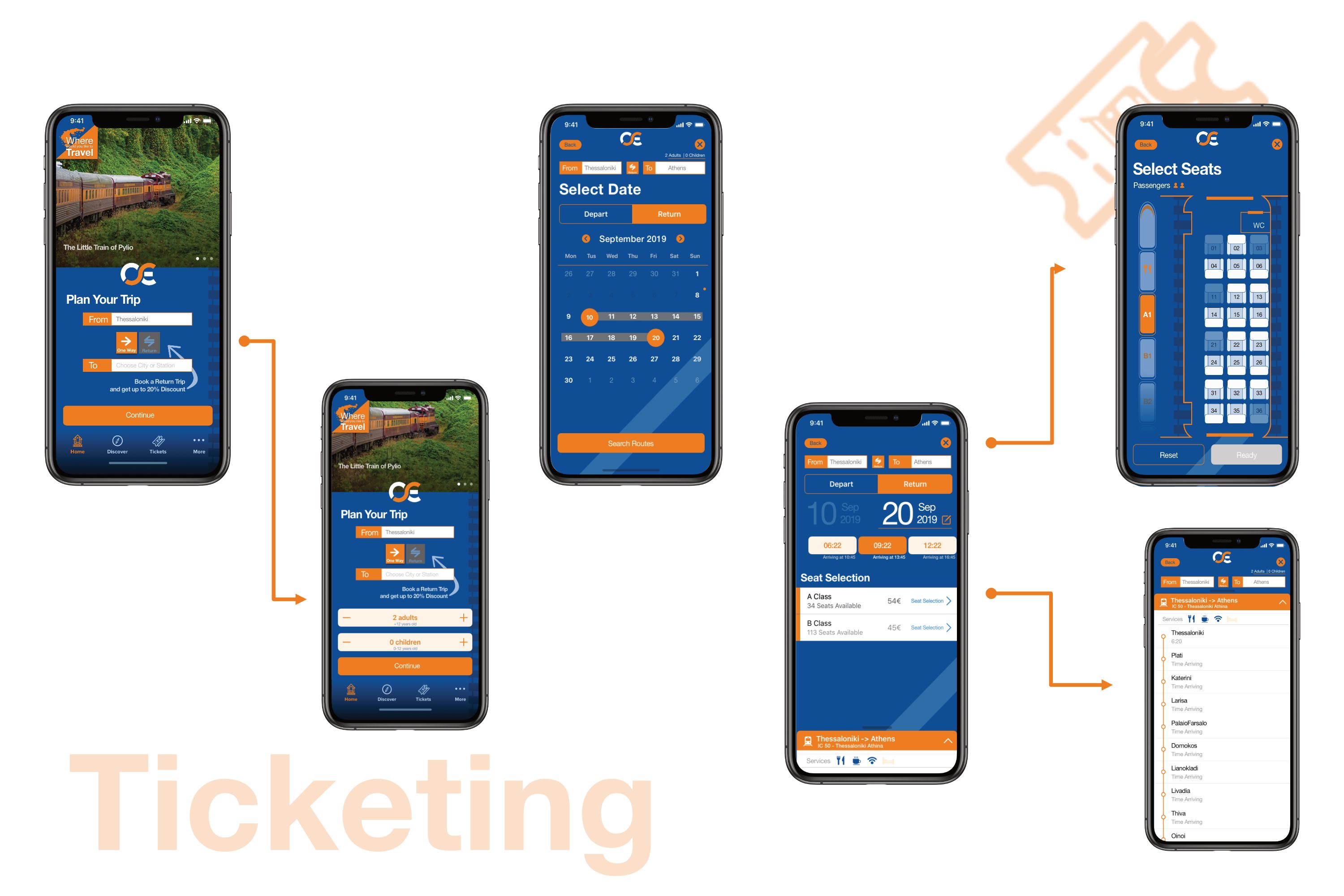 Three questions to the team
What was the particular challenge in the project from a UX point of view?
The particular challenge from the UX standpoint is that buying railway tickets is such a common service, that in most cases user experience gaps are easily skipped. This also lies in the fact that users are "trained" to live with those user experience flows of the past, making it more difficult to identify and discuss their pain points. This applies to many products "out of necessity" regularly found in the public sector. A UX researcher must be very careful in identifying those pain points, connect them with personas and user flows and deal with them in later stages of the design process.
What was your personal highlight in the development process? Was there an aha! moment, was there a low point?
My highlight was the iterations of my designs with the users. By sharing a prototype and observing how the users interact, it made me realize some of the gaps my solution delivered and ways to improve it. I think the most constructive part of the design process is when the design is tested and delivers feedback for improvement. This is my personal aha moment!
Where do you see yourself and the project in the next five years?
Allow me to share something personal on that question. When I was designing the project, I recall making some Instagram stories with mockups of my designs adding appropriate hashtags (of course). I recall encountering a huge positive response from users. I remember responding to questions like "When will this app be available on the App store?". You can imagine what a marvelous moment this is for a student to experience. So my thoughts are, if this project manages to win this competition, to start building an MVP of it and in five years pivot to become a railway ticketing startup serving tickets across Europe.