Design
Florencia Rodriguez, Jessica Hurford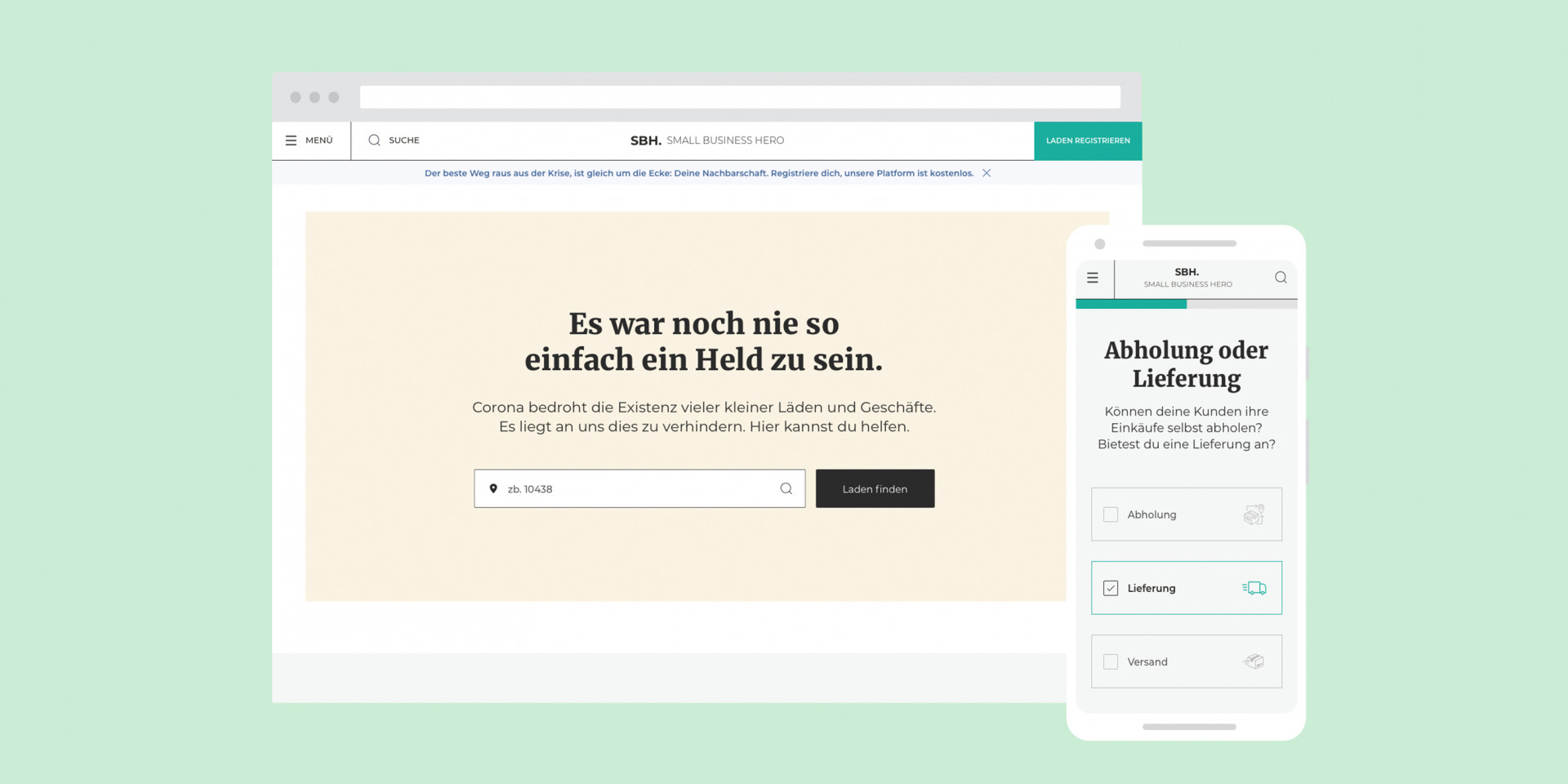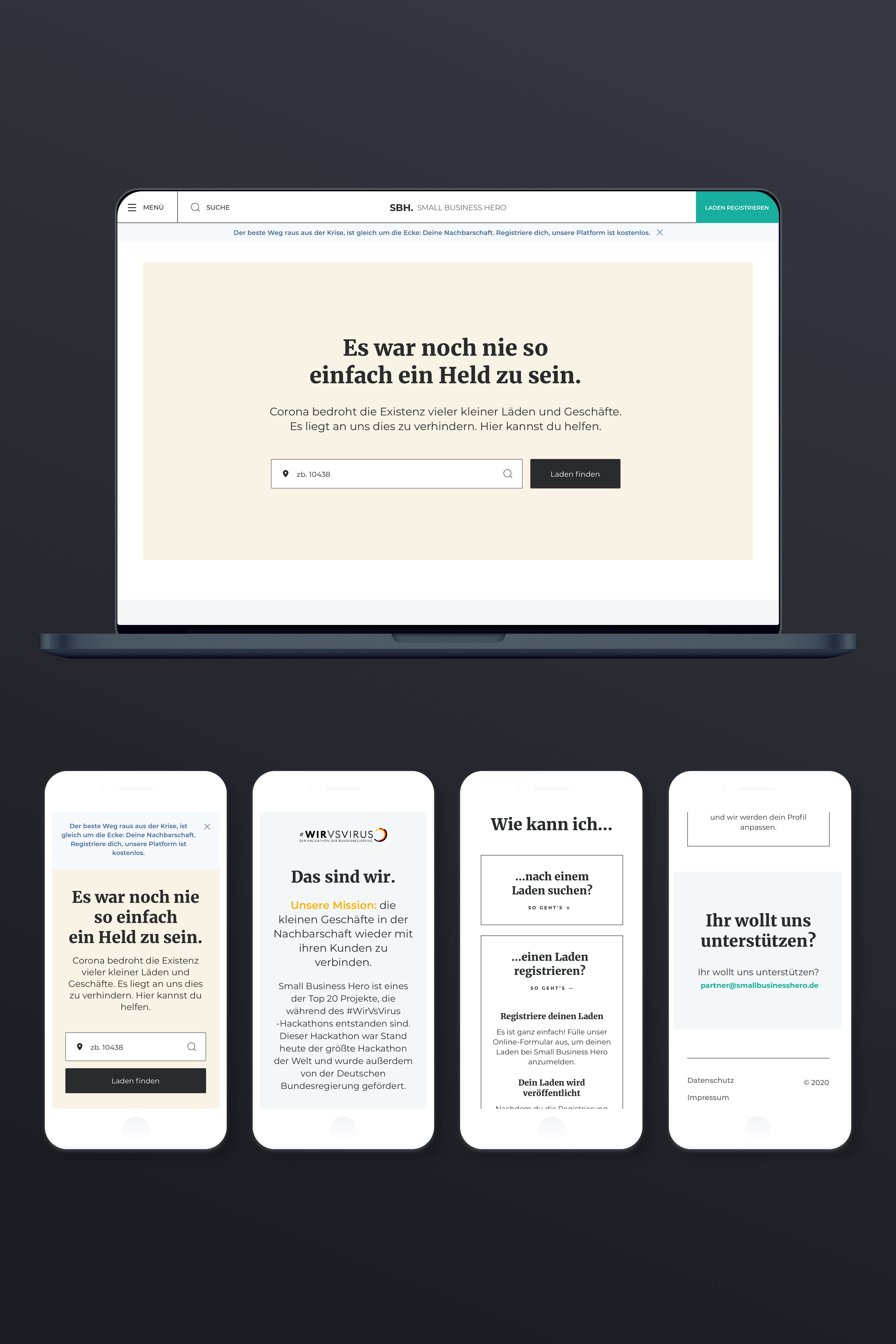 Three questions to the project team
1. What was the particular challenge of the project from a UX point of view?
One of the obvious challenges of this project was starting out during corona. We came from all over Germany and met online either during the #WirVsVirus Hackathon or shortly after. Many people on our team are also working full-time so we often work in the evenings and weekends. In addition, starting from scratch on any project always presents a challenge. We chose to work agile, to work iteratively, so that we get our project live faster in order to gather data and improve based on that.
2. What was your personal highlight in the development process? Was there an aha!-moment, was there a low point?
One of the biggest Aha-Moments we had as a team was when we finally began to gain momentum with getting shops registered. We spoke with them to get them signed up and we could understand how worried they were about the uncertainty for the future of their shops. Many business owners pour their lives into their businesses and we were so happy to offer assistance.
One of the low-points for us came more recently as many of our day-jobs have ramped up again and we struggled to find a balance between our jobs, our project, and our personal lives.
3. Where do you see yourself and the project in the next five years?
Recently we found new momentum after joining forces with another team offering a similar product. It gave us a chance to review what we had worked on and what really mattered to us in the project moving forward.
We hope that in the future we can grow our platform to cities across Germany and with some hard work, even across Europe to help small businesses move into a digital space. We want to help them have more opportunities to interact with their customers and offer personalized experiences while shoppers can support their local economies by shopping small and local.