Design
intive GmbH / Michael Ehrnböck, Jürgen Graf, Johannes Dornisch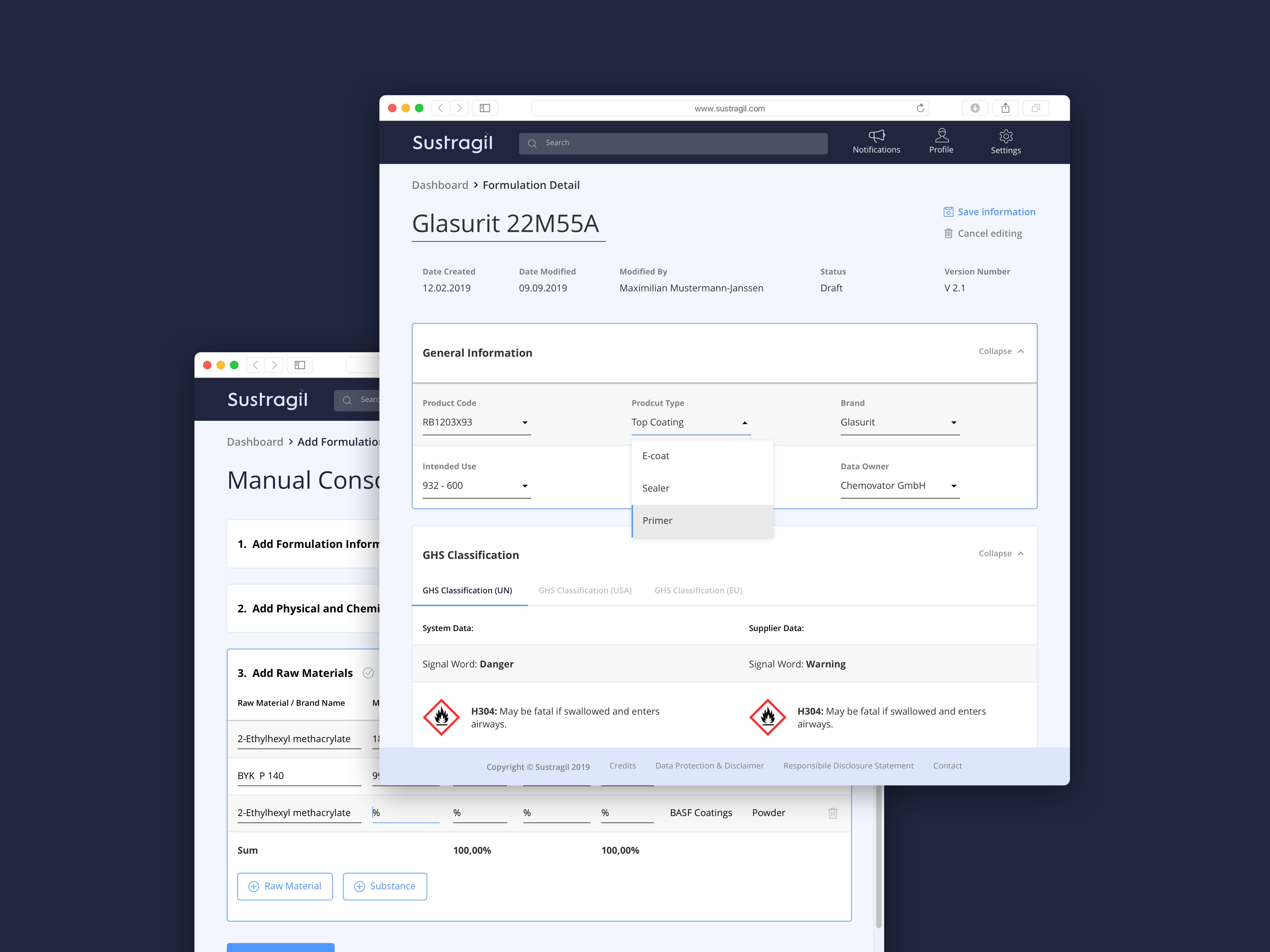 Three questions to the project team
1. What was the particular challenge of the project from a UX point of view?
The particular challenge in the project was on the one hand the complexity of the matter, which was completely new territory for the team, and on the other hand the fact that the product ultimately fulfils a very important task.
We had to get to grips with the problems the product managers face in their work with chemical product formulations – lengthy processes and inaccurate, incomplete and outdated data – in order to create a digital product that would ultimately solve the process problems and at the same time make everyday life easier for the user.
2. What was your personal highlight in the development process? Was there an aha!-moment, was there a low point?
My personal highlight was definitely the team spirit of all team members from design and development, which has developed over the course of time. Proactively and voluntarily, tasks were taken over by others, i.e. support, everyone jumped in when there was a fire - simply much more than the usual workload. That just brings joy. The UX Design Awards-nomination was of course also quite nice 😉
The low point for me was when I received the book thousands, thousands of pages thick, with all the common chemical formulas BASF has to offer with the announcement "We are digitalizing this now".
3. Where do you see yourself and the project in the next five years?
Sustragil definitely has the potential to become the leading tool in the chemical formulation industry in the next few years. In the industry, such user-centric solutions are not yet very widespread and accordingly popular with users. Sustragil also offers a considerable benefit to the business. The foundations for success are therefore laid.
I don't know where I'll be in five years - hopefully somewhere by the sea. 😉