Design
The Techno Creatives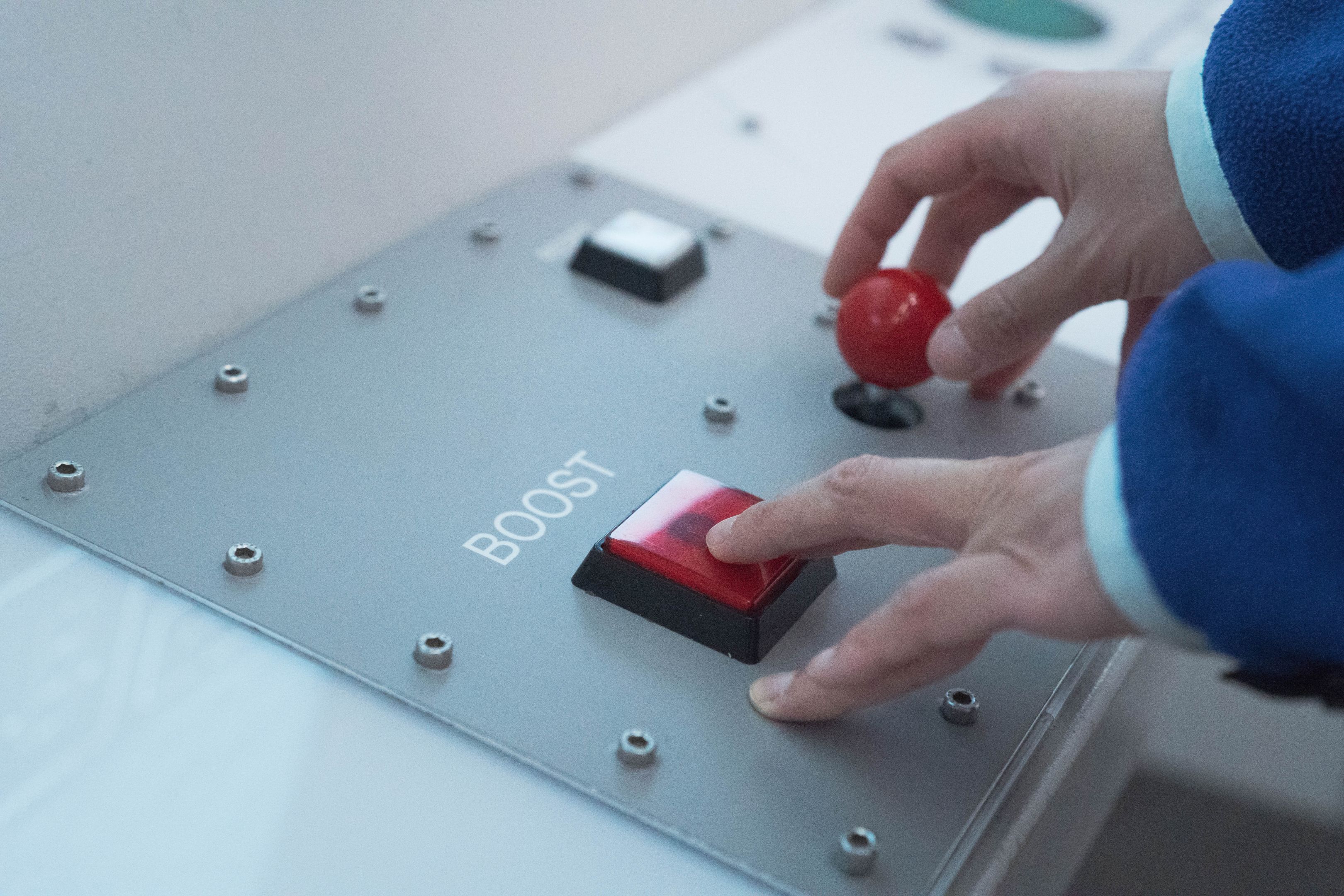 Three questions to the project team
1. What was the particular challenge of the project from a UX point of view?
The big challenge in this project was to get the hard and complex task of landing on the moon easy enough for kids to understand and enjoy. To keep it on a level that it feels authentic and hard but still doable for the visitors.
2. What was your personal highlight in the development process? Was there an aha!-moment, was there a low point?
When we first connected the window of the lunar module and the experience started to come to place. The experience became much more immersive with the window, and if you successfully landed the Lunar Module you just wanted to open the door and walk out to the moon.
3. Where do you see yourself and the project in the next five years?
In five years we hope that the first steps on Mars are made, so we probably will be working on a new level, replicating that moment for this exhibition. Other than that we hope that the kids still enjoy the experience and in some way get a feeling and understanding of landing on the moon.