Design
Trimble / Randall Stillwell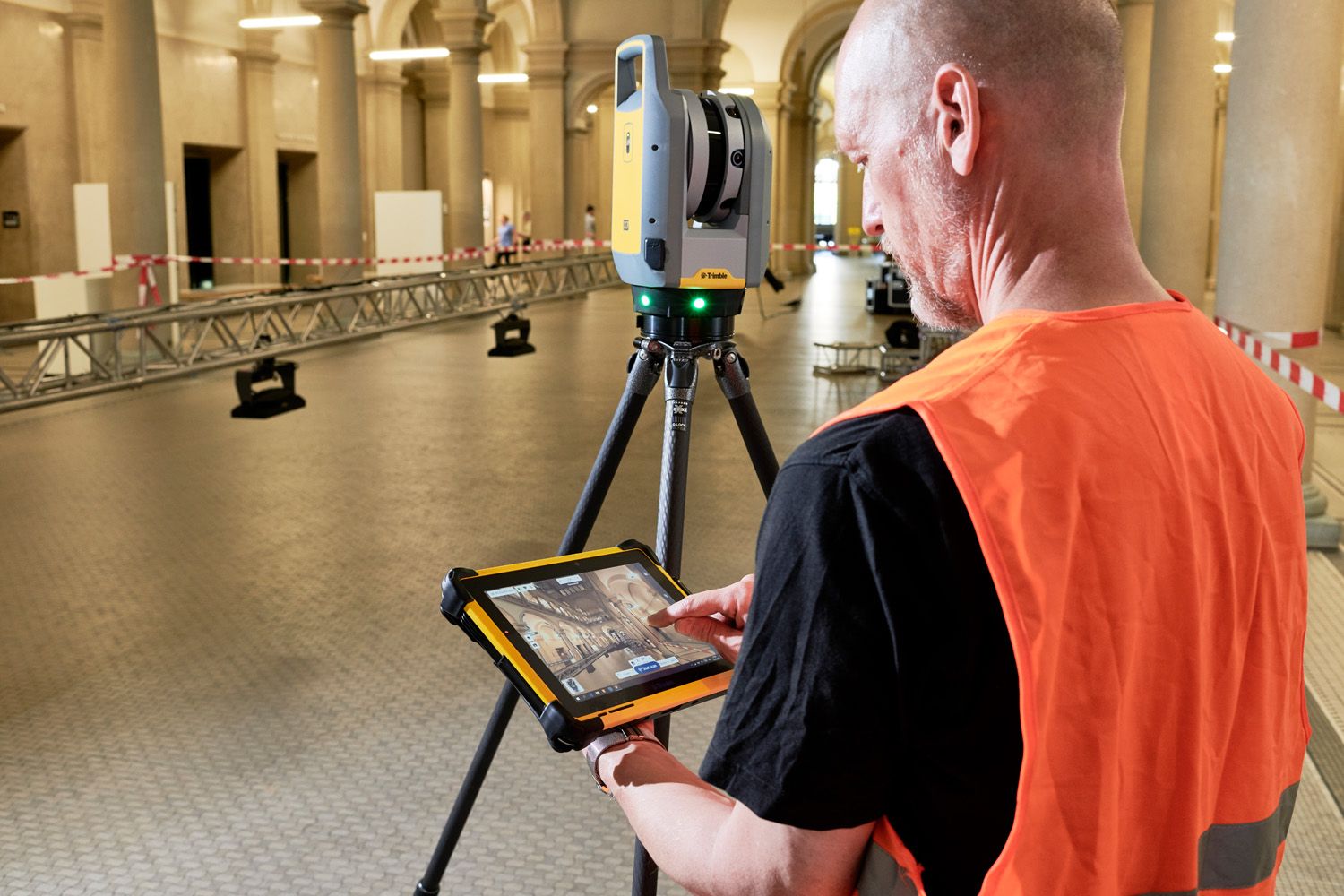 Three questions to the project team
1. What was the particular challenge of the project from a UX point of view?
Pairing together two systems that are independent of each other while still maintaining a connection between them that was intuitive as well as informative was the biggest challenge. Trimble Perspective is an application that runs on a custom tablet that is running Windows 10. This software is then paired with an external 3D laser scanner. Our goal was to make sure our users understood intuitively what each system was doing when combined, as well control each independently. This was a challenge because of the complexities of each system and their own native controls.
2. What was your personal highlight in the development process? Was there an aha!-moment, was there a low point?
There was a personal highlight. I very much enjoy pulling in experiences we take for granted and applying them to designs (Jakob's Law). For example, our top down view in the application is reminiscent of a map type application. Drawing from these types of experiences allows us to intuitively predict our users' next best step, and then provide the information they need at that moment. It increased the speed at which users were able to interact with the software and decreased the amount of hesitation and frustration a user would have moving through our application. There was a low point. We have a complex system. We are dealing with complex information and data. We needed to break that down into ways that our most novice user could easily create the work needed while being out on a job site. I more than likely frustrated our team by asking them multiple times to repeat or rephrase their technical responses. In the end, we have a great team, all with incredible experience. The low point quickly turned to an aha moment once the foundation was ironed out for our software.
3. Where do you see yourself and the project in the next five years?
We have a great team. I would see this project continuing to grow and expand into realms that we probably haven't even thought of yet. Exploring new technologies and pushing the boundaries of our understanding of the type of work that needs to be done. Ultimately, I'd hope to be a part of that experience. Who wouldn't?