Design
The Techno Creatives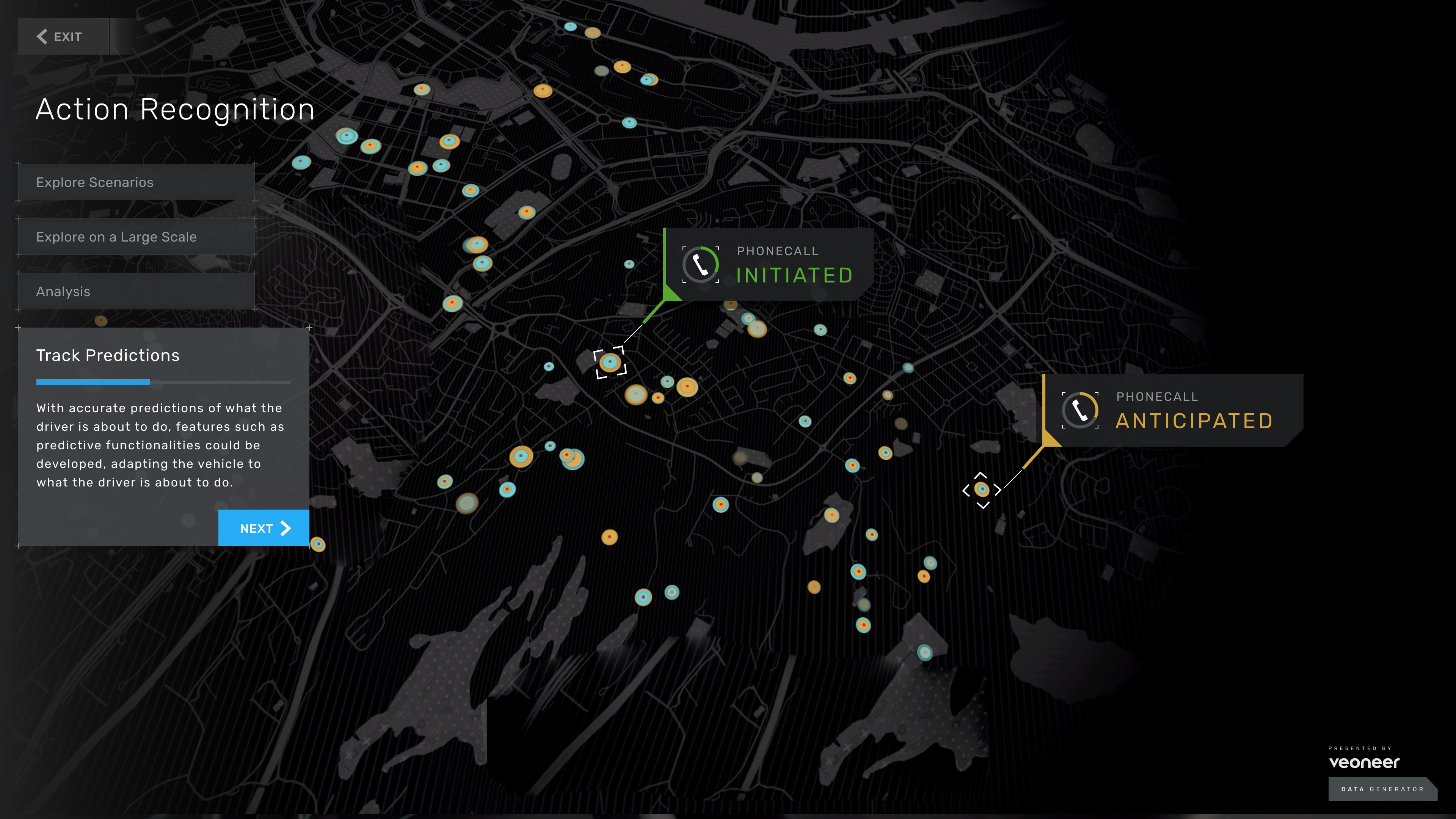 Three questions to the project team
What was the particular challenge of the project from a UX point of view?
This project involved multiple elements using different types of user contexts, from in car experiences to displays with interactive elements. The challenge was to create a coherent and seamless user journey, ensuring all individual elements had their own purpose while contributing to a shared key message and story. Given the range of contexts within the overall experience, from in car displays to large live data wall to smaller interactive screens, a challenge was to ensure the art direction was aligned across all elements.
What was your personal highlight in the development process? Was there an aha!-moment, was there a low point?
A personal highlight and an aha moment was when the different pieces of the experience came together after having grown somewhat independently. It then became clear how each individual piece formed part of the high-level storytelling. E.g. one experience showcased data collection, the next allowed the user to explore that data in scenarios. A low point was when the visualizations were tested in car for the first time and we realized multiple aspects of the user experience had to be adjusted to allow for all passengers to have an equal experience and allow the driver to navigate screens seamlessly.
Where do you see yourself and the project in the next five years?
This experience was showcased at an exhibition held on an annual basis. This means the experience will need to be transformed into something new for the coming year. However, to build upon the key message from this year it will be important to keep certain aspects of the experience while adding new elements to form a new story. To conclude, during the next five years I see this project evolving on an annual basis where we build upon previous years' messages while transforming user experiences in new ways in order to best reflect the strategic focus areas of the company.