Design
UX Department / Marleen Boots, Jan Jacobs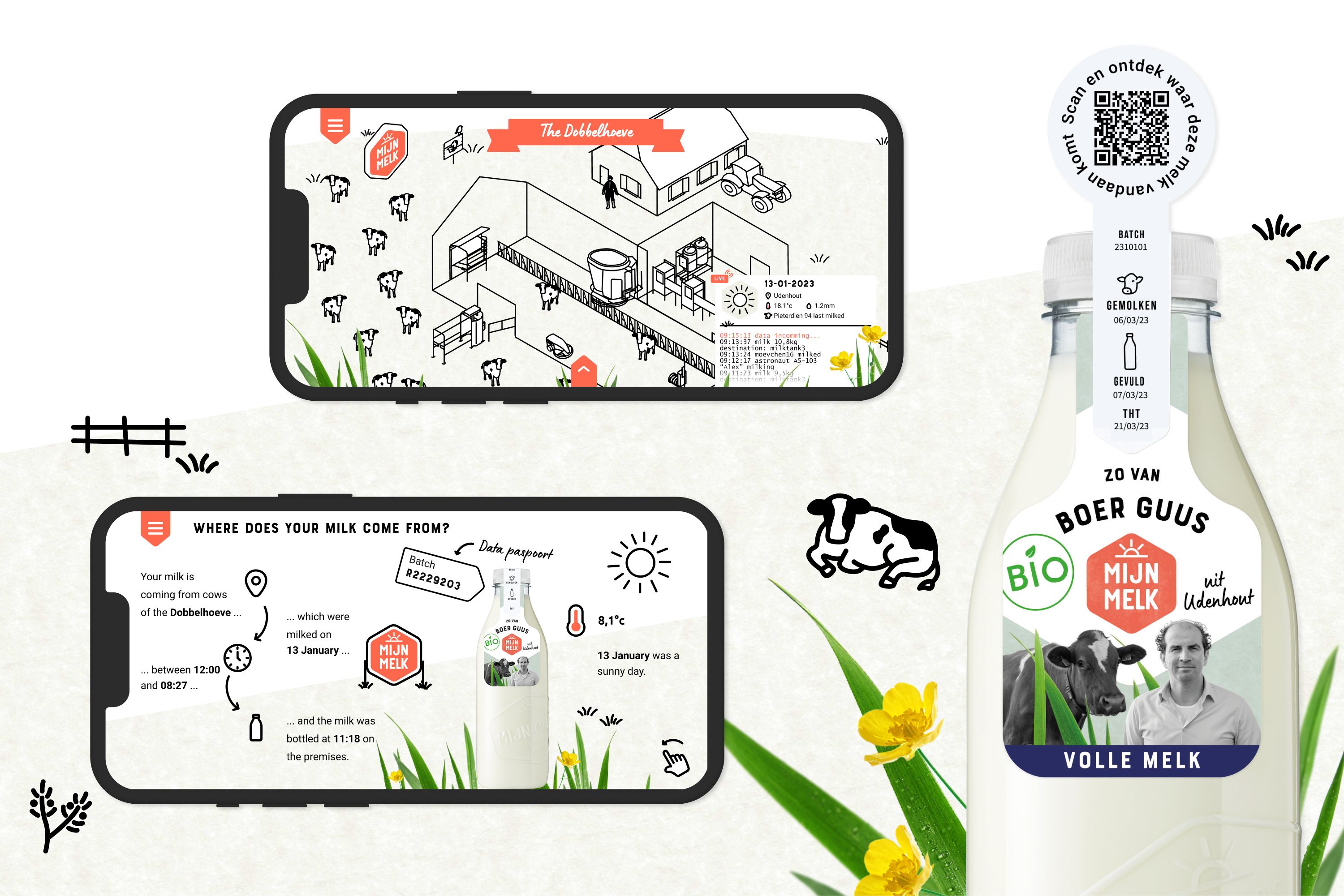 Three questions to the project team
What was the particular challenge of the project from a UX point of view?
With MijnBoerderij there are two different types of user groups we have to take into account. We have the farmer who we want to enable to tell his/her story through the platform, but also the consumer who is becoming more and more critical towards brands, looking for something that matches their values and believes. Both of them have their own wants and needs which we had to take into account when designing the platform. Finding the right balance between these two user groups has been quite a challenge throughout the project.
What was your personal highlight in the development process? Was there an aha!-moment, was there a low point?
The moment when we were able to connect all the dots between the multiple data sources, being able to generate the stories from the data both visual and textual was a real highlight in the process. But that was only the beginning. Once the connection to the life data stream was made, the platform really came to life. It made the whole experience even more special. There was a low point when we had to do a complete rebranding of the platform 2/3 months before release. This cause some stress, but also gave us a aha!-moment. We saw the opportunity to add two unique styles: one fit for adults and one for children. These two styles show the possibilities the platform offers when it comes to brand and copy customization.
Where do you see yourself and the project in the next five years?
Currently MijnBoerderij is available for four Dutch farmers who sell their dairy products under the brand Mijn Melk. Our aim is to make the MijnBoerderij platform available for all farmers across the world, so all of them can share their stories and production/sustainability data. To help them build trust with their customers through the MijBoerderij platform. We will continue our journey to improve the platform and create new features. We want to show the world a new way of connecting with your customers through transparency. In hope to inspire other brands to follow and set a new standard for data-driven product transparency.