Design
Erlingur Ørn Bartels Jonsson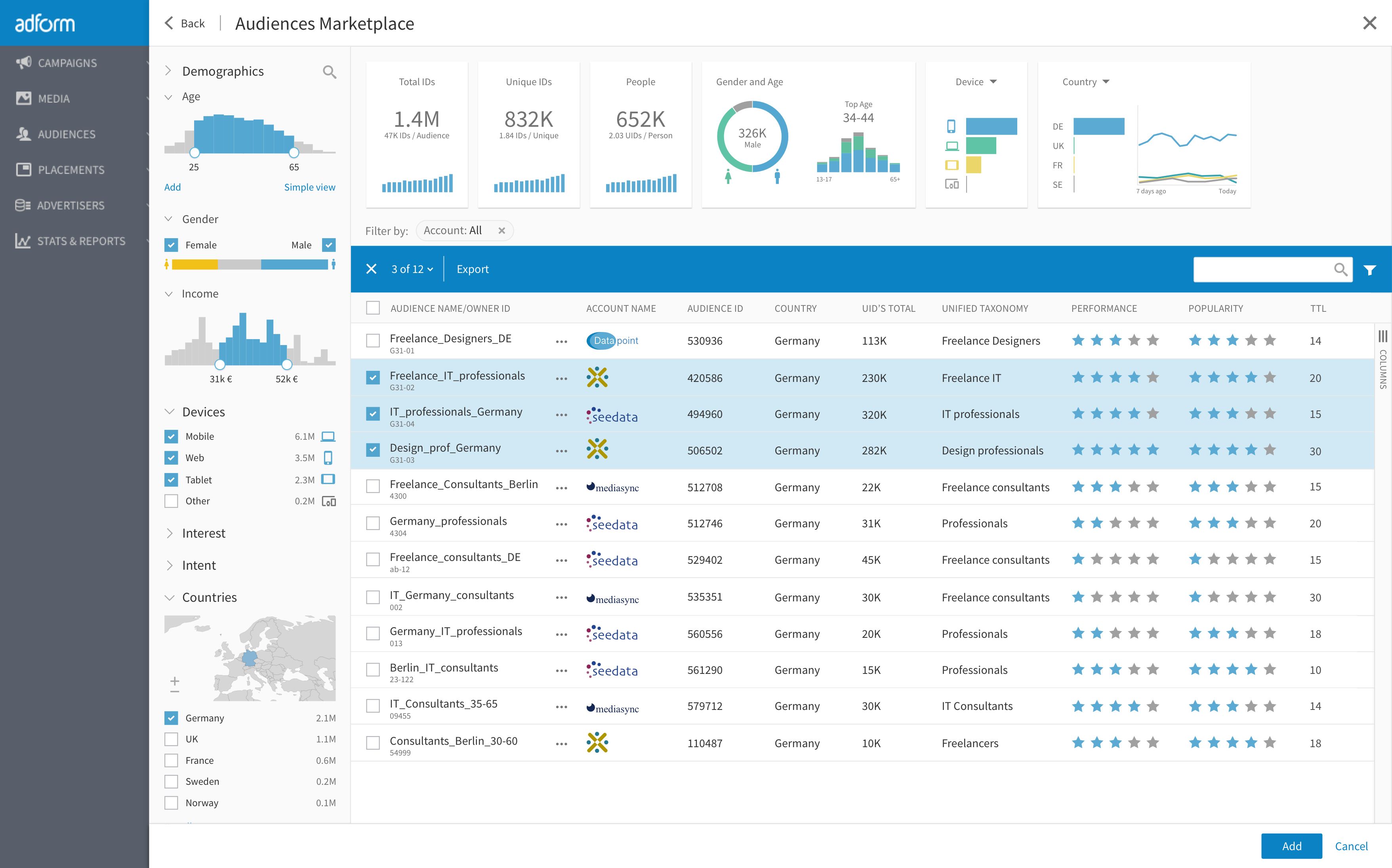 Three questions to the project team
What was the particular challenge in the project from a UX point of view?
Adform's journey, from a siloed, feature-led platform into a B2C-style usage model, took four years to achieve and was no easy undertaking. The most significant challenge was reassuring the team that Adform FLOW was achievable; the project was more ambitious than most people realised. It meant rebuilding the framework of the old platform and updating our library and interface bit by bit, comparable to fixing a plane mid-flight! This was costly and high-risk, only made possible by Adform's leadership team believing in our UX vision.
What was your personal highlight in the development process? Was there an aha! moment, was there a low point?
The 'aha! Moment' was when the first demo of Adform FLOW was developed. Separate products were synergised and integrated into one seamless platform with users also able to start and create a campaign by selecting DMP audiences – this was impossible before. Seeing how rapidly the UX changed and simplified the product by at least 50% was second to none. The low point was when we realised that to change the system, we needed to recreate over 60 components from scratch. However, an audit from PwC later revealed 24-60% efficiency gains, proving our efforts were worth it.
Where do you see yourself and the project in the next five years?
The skills and abilities of the UX team at Adform have grown significantly in the last four years and we aim to continue on this trajectory to maximise impact and efficiencies. Over the next five years we will expand the team, further integrate UX Designers into our projects, and work in tandem with Commercial and Product leads, to ensure Adform FLOW retains its position as the top Augmented Intelligence platform for effortless modern marketing with UX at its core.