School
Copenhagen Institute of Interaction Design (CIID)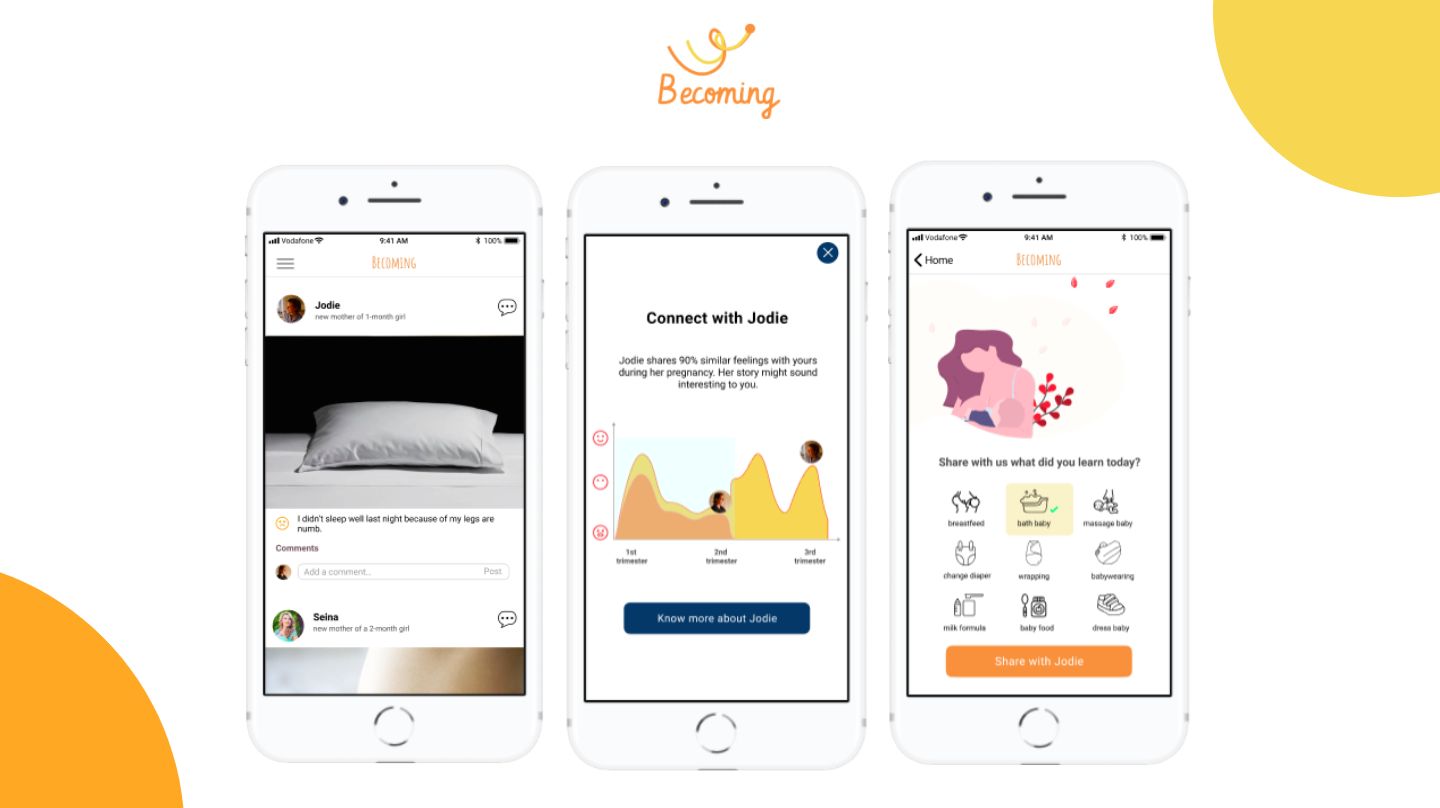 Three questions to the project team
What was the particular challenge of the project from a UX point of view?
The challenge of this project is to find a fine balance between caring in a vulnerable time and providing practical help and support. Take the main feature "connecting people" as an example, it took around five iterations to get to the current version, it iterates from connecting people via targeted skills, location/general preference, parenting approach, to shared mood patterns. "I can immediately feel the connection when we had similar feelings", says the expert.
What was your personal highlight in the development process? Was there an aha!-moment, was there a low point?
The aha-moment, was to see that my interviewee, who was at first an expectant mother, turn into a new mother during this project! I'm grateful that she let me be part of her amazing parenting journey and supported me along my final project journey, too! It's incredible to see how a person I recruited online could provide this much to my life. The low point was that I was once stuck in my design ideation. I couldn't think of a solution that really satisfied me. In the end, I looked back many times at the insights I gained, which helped me focus on what people really need.
Where do you see yourself and the project in the next five years?
I'm currently a service designer in the healthcare industry. In five years, I can imagine I'll still be a designer and still take "creating positive social impact" as my mission forward. For Becoming, I would love to gain more feedback from the market, and see if there are any possibilities to bring it to the market.