»'Bitstamp Go' manages to appeal to a broad audience thanks to a new design that is both playful and informative. New users can choose what is important to them and invest according to their priorities. This focus on support and education lowers the threshold for entering the cryptocurrency space. The app represents a true user-centeric approach that is complemented by a well-designed user interface and appealing illustrations.«

Laura Müller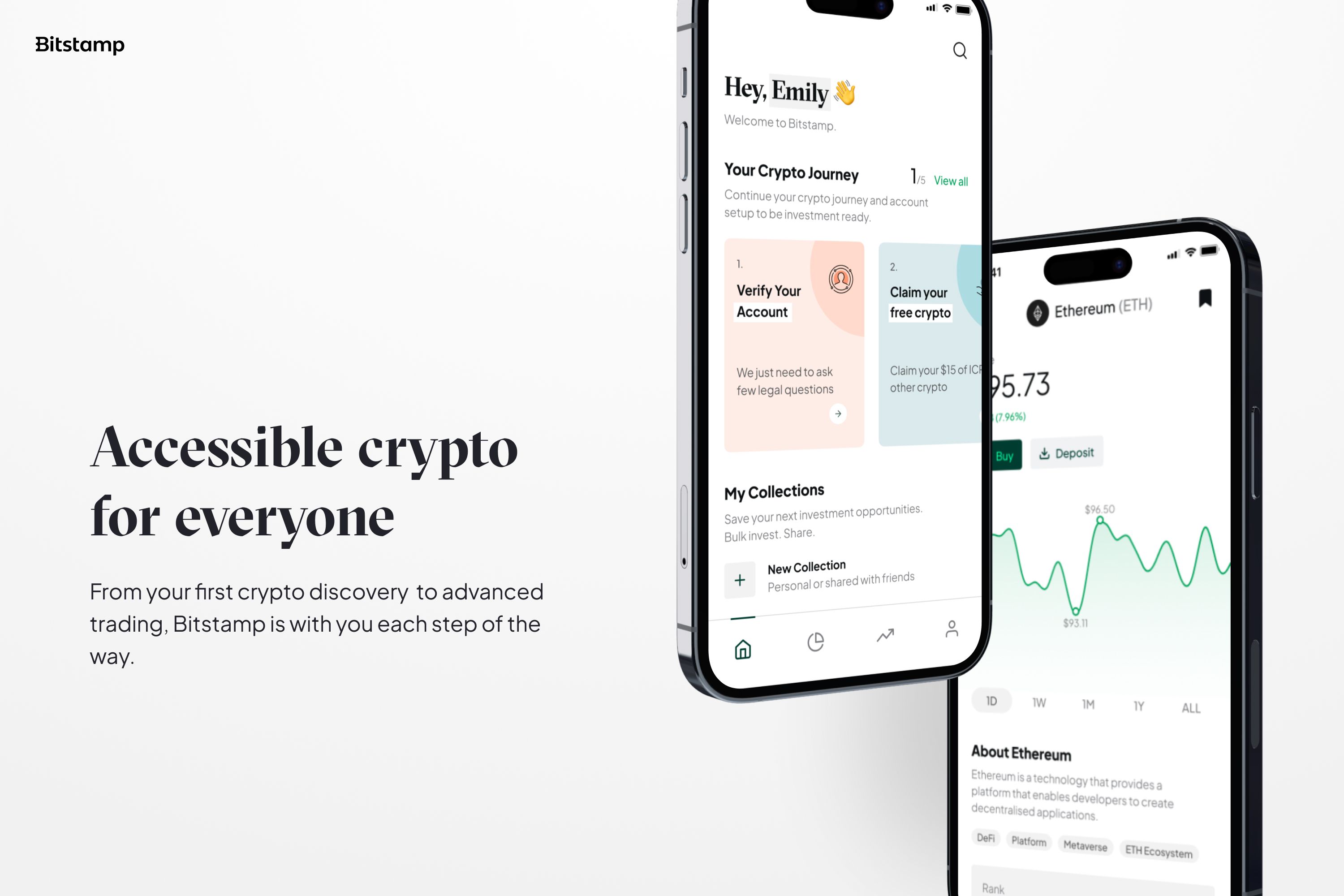 Three questions to the project team
What was the particular challenge of the project from a UX point of view?
This project had some unique complexities to navigate. It was important to clearly decipher and understand the cryptocurrency landscape and responsible investing in the space. Bringing both of these elements together so it was easy for a user to enter the market, but also designed in such a way that enough information is available for the user to make informed decisions was one of our biggest challenges from a UX point of view.
What was your personal highlight in the development process? Was there an aha!-moment, was there a low point?
We encountered legal pushback with our initial strategy collection concept which featured bundled investment options. This strategy falls under investment advice, which was not something the product aimed to achieve. So our aha moment came after being pulled down by legal and having to rethink our approach. We ended up with what we believe to be the better solution featuring filtered lists. The user had to build these themselves, which turned out to be a much more engaging approach and ticked all of the legal requirements.
Where do you see yourself and the project in the next five years?
Momentum wishes all the best for Bitstamp in their journey ahead. They were fantastic to work with and we think they have an amazing platform. Most likely in five years time, the product life cycle will have evolved and matured and Bitstamp will be redesigning and continuing to grow with their users.