Design
Experience One AG: Santiago Echeverry Gonzalez, Philip Hoppe, Alex Stojeba, Thomas Borowiak, Theresia Uhrlau, Marcel Hillebrand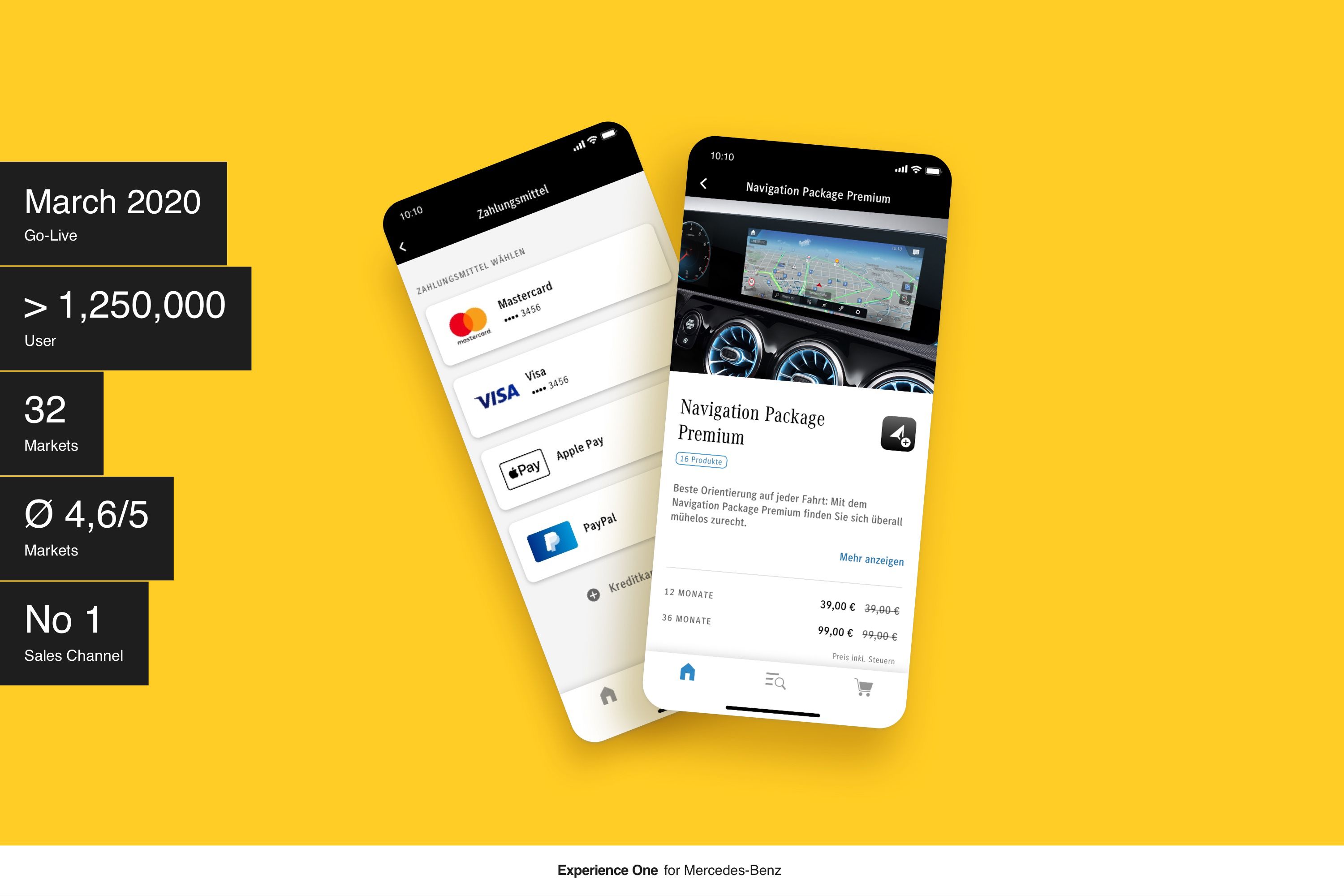 Three questions to the team
What was the particular challenge in the project from a UX point of view?
With the Mercedes me Store app, we entered a rather new area for a large corporation like Mercedes-Benz. We learned to challenge our internal view with the customer's view and to focus clearly on the latter. This includes taking the user guidance that we have learned from widely used eCommerce apps in other industries as a given, and incorporating the requirements embedded in them as a must-have. For us, this also meant translating these requirements to the automotive market and integrating the special features of the car as well as associated services – all in line with established user behavior.
What was your personal highlight in the development process? Was there an "aha!" moment, was there a low point?
At times the complexity, especially within the IT infrastructure, was a major challenge for the product team. But with the common goal in mind to make the overall CX around the Connected Car the best it can possibly be, we managed to achieve international collaboration between countless project and product teams. From my point of view, this allowed us to be both solution-oriented and progressive.
Where do you see yourself and the project within the next five years?
We will stay committed to continuously improving the customer experience. This also means that we will keep making new features available that have been accepted by customers. The focus will continue to be on the significantly added value of a simple and intuitive user experience for the customer, while also substantially contributing to sales and revenue.