School
Hochschule für Technik und Wirtschaft Berlin
Teacher
Alexander Müller Rakow, Hans Pagel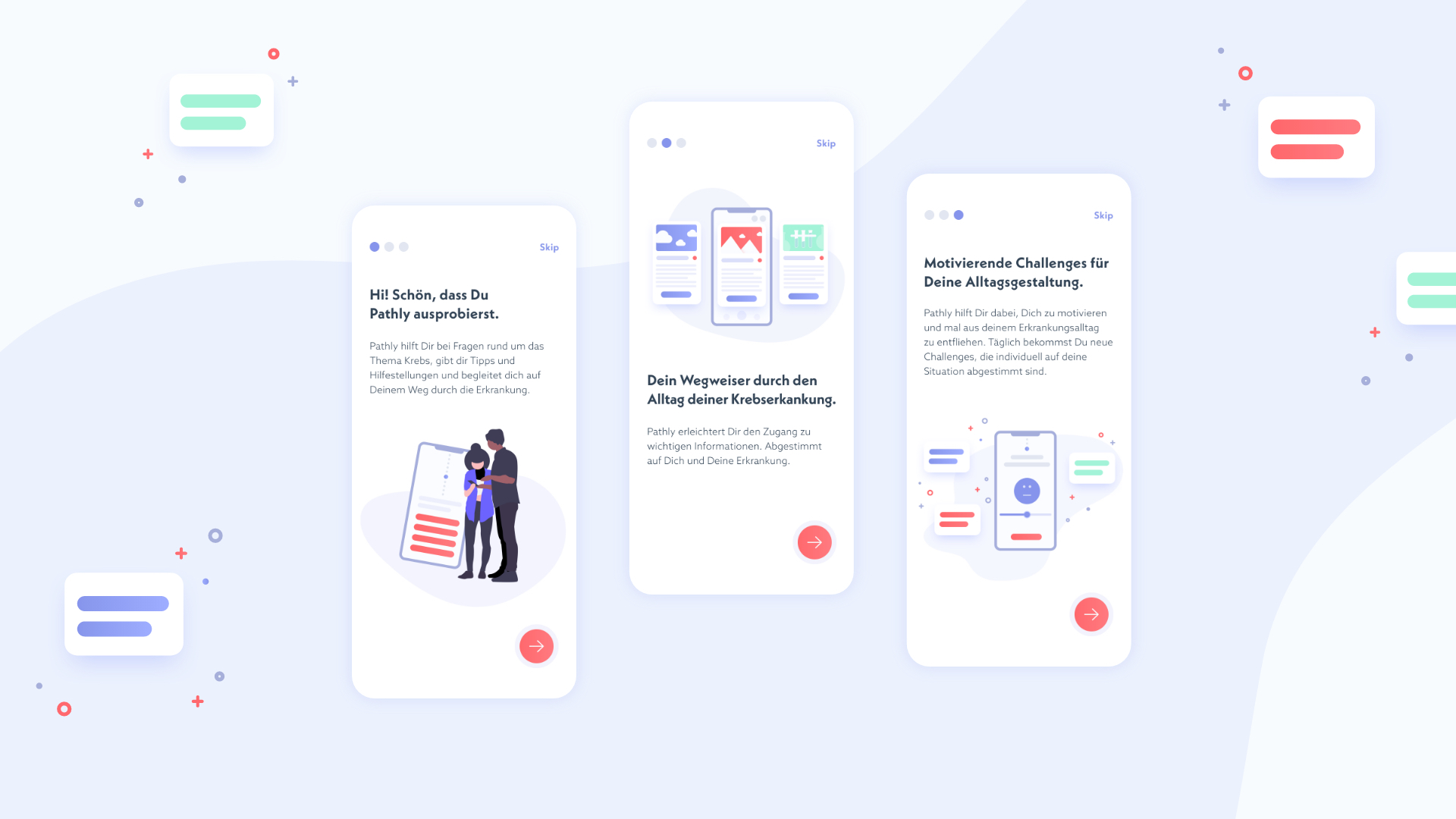 Three questions to the project team
What was the particular challenge of the project from a UX point of view?
When designing the app, it was particularly important to us that it is intuitive to use, does not require extensive explanations and addresses the individual psychological and physical limitations of the people concerned. Possible consequences of therapy are the loss of short-term memory and so-called neuropathy, in which the affected persons often suffer from an unpleasant numbness, tingling or pricking in the hands. That is why, when developing the app, we made sure that important information could be accessed quickly and with as few clicks as possible. Favouring and filtering of articles is also particularly helpful.
What was your personal highlight in the development process? Was there an aha!-moment, was there a low point?
We already had the first "Aha! moment" at the beginning of the project. Our initial idea was to develop an application for digitizing, organizing and managing documents, because in addition to the disease, cancer patients are also overwhelmed with a pile of bureaucratic matters. Through surveys and interviews, however, it quickly became clear that the needs of those affected are going in a completely different direction than we initially assumed. The response and feedback from the surveys and interviews showed us how important the issue is, especially for young adults. This motivated us to continue the project even after the bachelor thesis
Where do you see yourself and the project in the next five years?
So far, the App Pathly is "only" a project and a vision of two female students who want to support cancer patients with their idea. So far we can only communicate our content via social media, for which we have fortunately already found two hard-working helpers who are as convinced of the project as we are. In a first step, we want to provide the affected people with first tips, information and stories by implementing our new website. The possibility of financing the project would finally give us the chance to test and further develop the app together with our target group and ultimately launch it in the App- and Play Store.