Design
Anna Maria Puchalska, Oliver Weglinski, Soh Heum Hwang
School
Umeå Institute of Design
Teacher
Christoffel Kuenen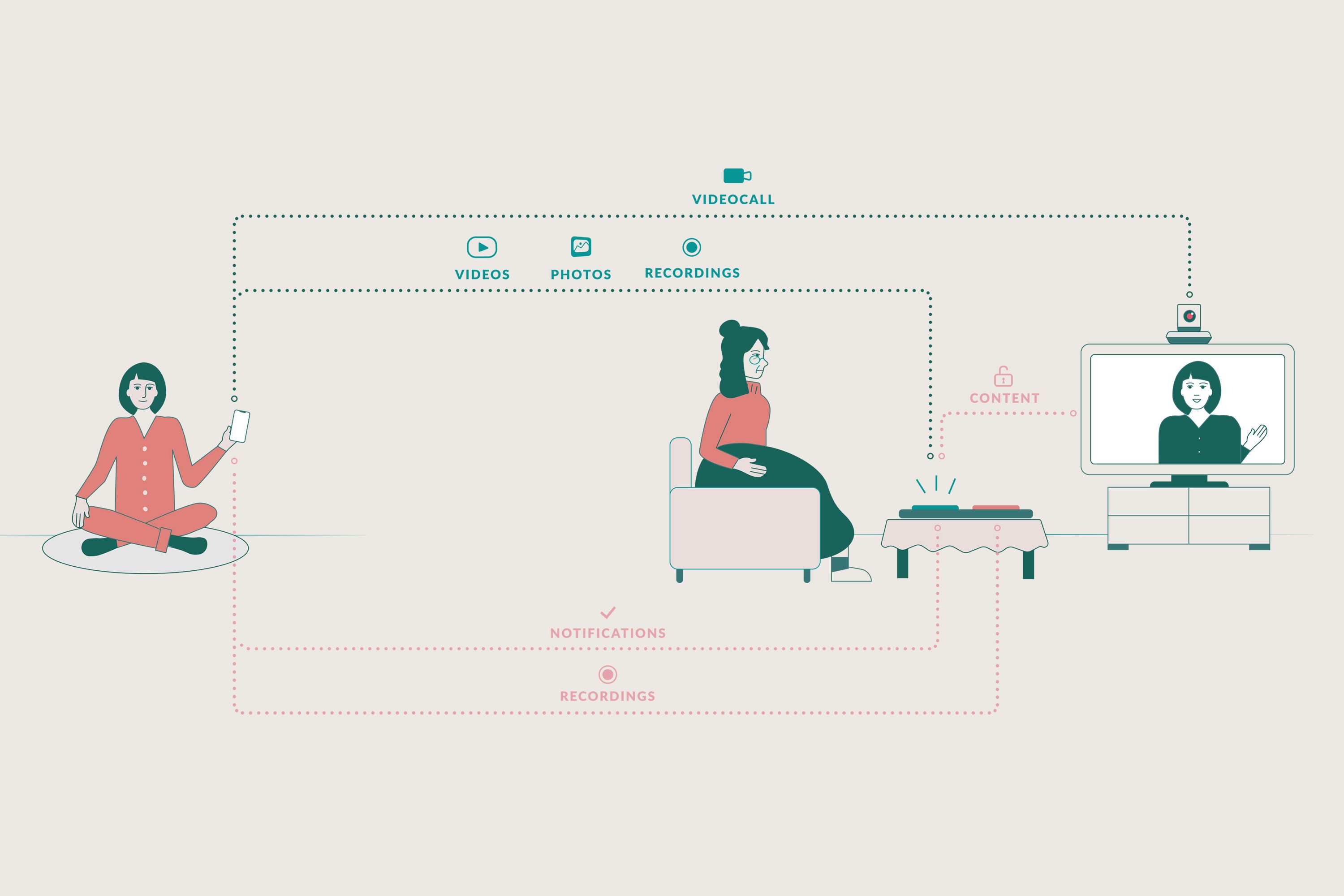 Three questions to the team
What was the particular challenge in the project from a UX point of view?
From a UX point of view, it was our challenge to understand our users. We had to be in the shoes of Alzheimer's individuals. Not only was it crossing ethical boundaries to interview them directly but also talking to their loved ones was tough, since we had to tackle a lot of sensitive stories in their lives that they do not want to share. Thus, reaching out to ergo-therapists who took care of Alzheimer's individuals was our alternative option. They were able to share stories of Alzheimer's individuals and how loved ones next to them are experiencing the disease.
What was your personal highlight in the development process? Was there an aha! moment, was there a low point?
Universal design comes from marginalised users. Although we were not aiming to design something for all users in the first place, we ended up with a service that anyone who is physically apart from their loved ones can use. By starting with marginalised users and putting their needs as a priority, we were able to expand it to everyone else instead of going the other way around. We might consider that users' characteristics and needs are so diverse that we cannot satisfy all of them simultaneously, but our aha!-moment proved how it can be possible if we start from special needs.
Where do you see yourself and the project in the next five years?
With the pandemic lockdown becoming a "new normal" to our lives recently, we see Seam becoming a starting point in developing more dynamic remote communication methods. During our project, we discovered how remote communication cannot fully fill up our need for direct physical contact. However, by exploring different methods of communication, we examined how communication methods can fill up the void of physical contact and it is the role of designers to fulfill the needs even more. We hope Seam can start this exploration and in five years taking the place as a standard communication tool in our lives.