School
University of North Texas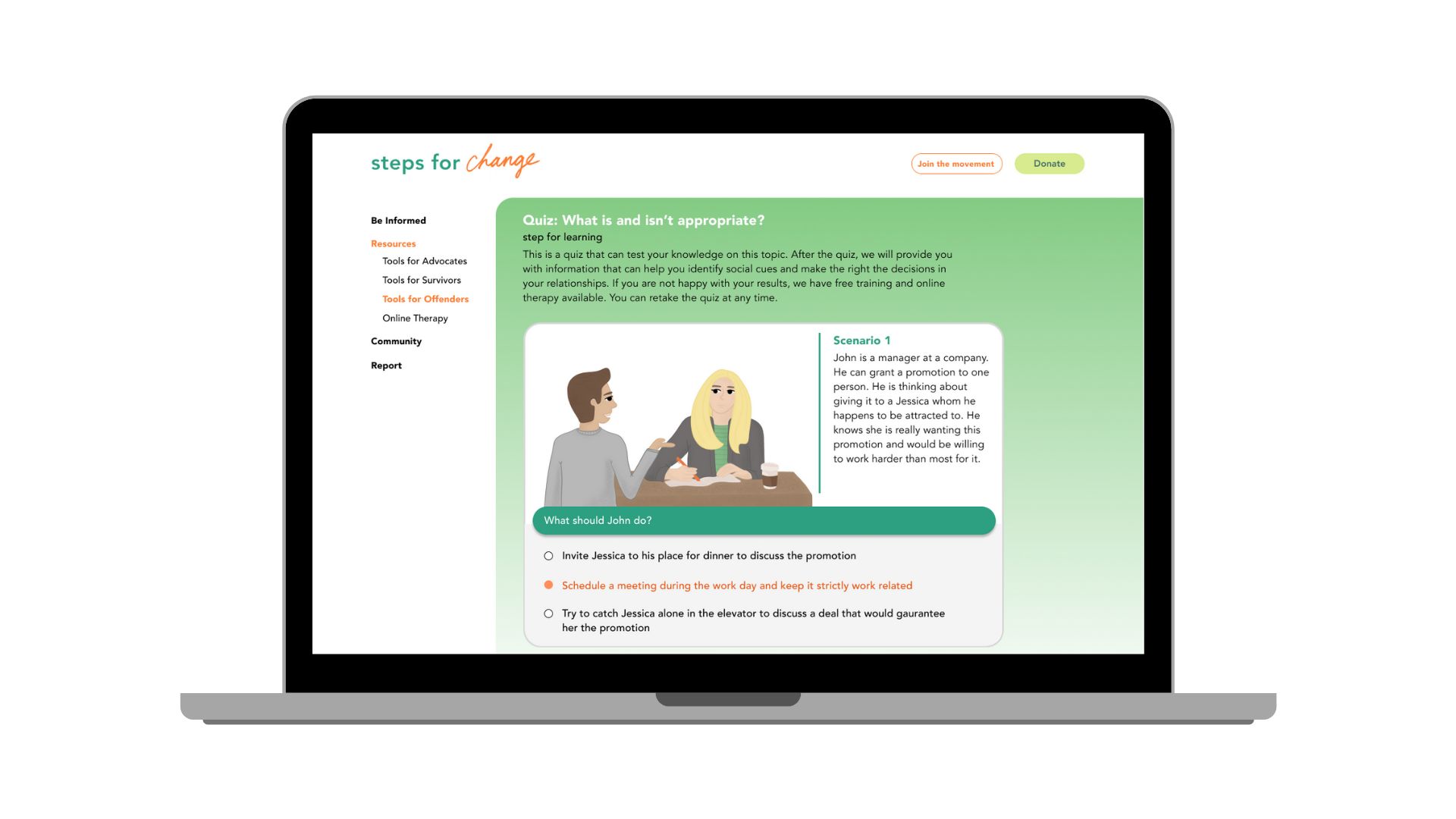 Three questions to the project team
What was the particular challenge of the project from a UX point of view?
One of the challenges we faced when researching our potential users, was communicating the scale of the issue and understanding our target user's needs. We needed to access the issue of sexual harassment as a humanitarian crisis. To do this, we worked side-by-side with our users to understand their needs and design features, such as case maps, to show severity of sexual harassment in our culture while creating a safe, private, and rehabilitative online environment.
What was your personal highlight in the development process? Was there an aha!-moment, was there a low point?
A great highlight in the development process of this system was discovering the effectiveness of our features for our users. Through our research of our potential user base we were able to build features that helped both survivors of sexual harassment while also attacking the root of the issue through community-based counseling and chats and sexual harassment education modules. These features became the power tools of our system offering the rudimental benefit that is addressing the rooting trauma that fosters the harmful sexual inclinations. By providing resources to everyone we can create the necessary environment to effectively resolve this crisis.
Where do you see yourself and the project in the next five years?
Our five-year-plan with Steps for Change is to further our research and develop even more ways to provide resources for advocates, survivors and offenders. With this project we see ourselves, working with other sexual harassment organizations to build outreach and develop our platform to help as many people we can. Our long-term goal is to break the stigma and influence our generation and the generations after to be more cognizant of the effects of sexual trauma and harassment. We can only fight this together.